Sheryl Sandberg is under fire for her work as Facebook Chief Operating Officer during the 2016 election. Women's advocacy group UltraViolet is backpedaling their previous support for Sandberg ahead of the upcoming election.
The press release, titled "UltraViolet Says Facebook is Powering Violence that Harms Women" accuses the COO of Facebook of turning the social media platform into a "right-wing playground."
UltraViolet co-founder and executive director Shaunna Thomas elaborated: "In 2012, UltraViolet members stood up for Sheryl Sandberg and called for her to be added to Facebook's board of directors - thinking she was a smart and empathetic leader who cared deeply about improving the lives of all women. We were wrong."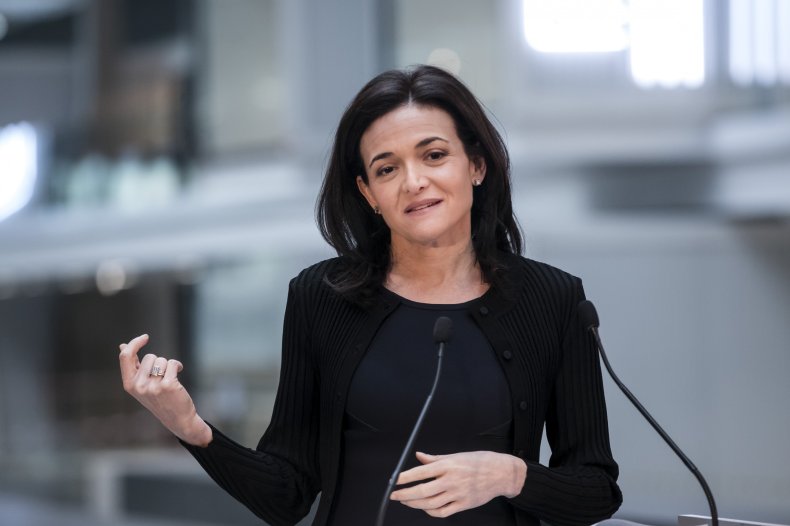 Adding: "Sheryl Sandberg is in a position where she could have been a champion for women facing attacks on Facebook, but she and Mark Zuckerberg have turned Facebook into a right-wing playground where misogyny, racism, disinformation, violence, and hateful conspiracy theories grow and spread. Women deserve better."
Thomas shared the quote on Twitter. "Sheryl Sandberg tells women to 'lean in', and when they do, they are attacked on the platform she helps run," Thomas wrote. "We've had enough. Look out for an ad from us this weekend calling her and Facebook out and demanding changes NOW."
On Friday morning, the advocacy group also launched a new TV Ad. The clip features "Women speaking directly to @sherylsandberg about Abuse on Facebook and Demand she Lean Into FIX IT!" UltraViolet also asked its followers to "Listen, share, and sign our petition."
Ahead of the 2016 election, political consulting firm Cambridge Analytica got a hold of over 87 million Facebook profiles, CNBC reported. The firm used the profile data to gain support for Donald Trump, whose comments in the past have undermined women.
Facebook's response to the scandal didn't help, as the company did not address it publicly for five days after Cambridge Analytica published their report.
"We know we can't stop interference by ourselves," Sandberg said in September 2018. "We don't have all the investigative tools that the government has, and we can't always attribute attacks or identify motives." Sandberg then backtracked from her previous statement, claiming she knew about the firm and took responsibility. After the scandal, Sandberg's status as a female business icon dissipated. Hence, UltraViolet's latest statement.
According to UltraViolet's website, the "powerful and rapidly growing community" of "one million people that drives feminist cultural and political change. Through people power and strategic advocacy, we work to improve the lives of women and girls of all identities and backgrounds, and all people impacted by sexism, by dismantling discrimination and creating a cost for sexism."
Newsweek reached out to Facebook for comment and did not hear back at the time of publication.