Mark Kirk Loses Endorsements from Gun Control, Gay Rights Groups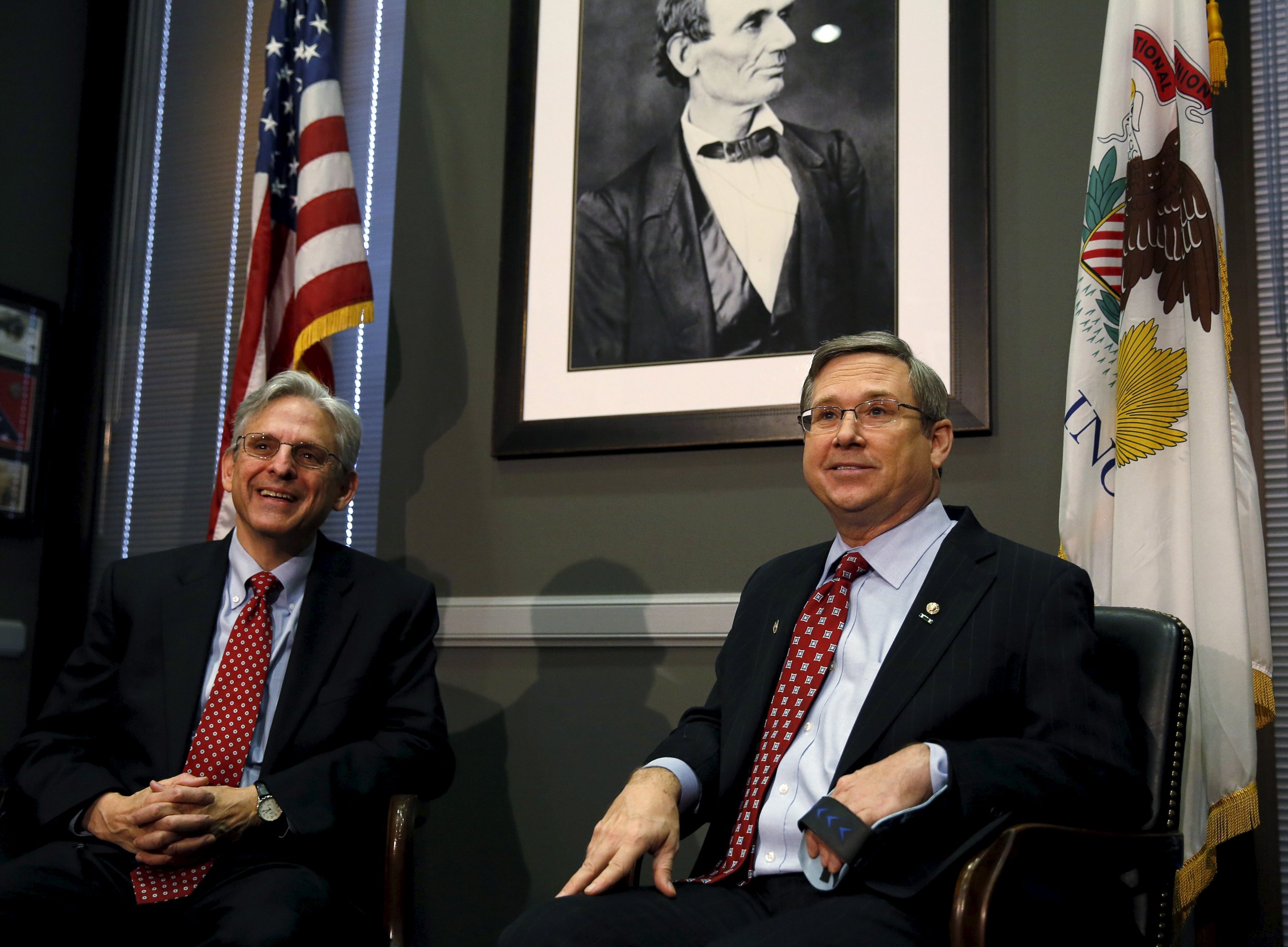 Two leading advocacy groups, one fighting for stronger gun legislation and another for LGBT rights, have revoked their endorsements of U.S. Senator Mark Kirk after the Illinois Republican seemed to mock his Democratic opponent's background last week.
During a debate October 27, the incumbent cast doubt on the military and ethnic heritage of his rival, U.S. Representative Tammy Duckworth. "I'd forgotten that your parents came all the way from Thailand to serve George Washington," he said in response to her summary of how her family has served the country in uniform dating back to the American Revolution. After Kirk's response, the moderator quickly moved on to the next question.
Duckworth, who lost both of her legs while fighting in the Iraq War, was born in Bangkok to a Thai mother and an American father. Kirk, who was already facing a tough campaign before the debate, later apologized via a tweet the next day, and his campaign issued a statement.
In endorsing Kirk, the two groups—Americans for Responsible Solutions (ARS) and the Human Rights Campaign (HRC)—had recognized the importance of Republican support to reach bipartisan consensus on each of their causes. Their decisions had come in a vital election year, with Democrats seen as having a chance to retain the White House and take control of the Senate and possibly even the House. A Real Clear Politics average shows Duckworth ahead of Kirk by 7 percentage points.
Kirk's mea culpa wasn't sufficient to keep the groups' support. ARS, co-founded by shooting survivor Gabby Giffords, a former Democratic U.S. representative from Arizona, said Kirk isn't worthy of its support.
"In public office, your values matter as much as your votes," ARS said October 29 in a statement. "Senator Kirk's racist attack on congresswoman Duckworth is unacceptable and represents a low point, even in this election season."
The group had praised Kirk for breaking with the gun lobby, and with the beliefs of most Republican elected officials, when he voted in support of legislation designed to prevent criminals, domestic abusers and other individuals who might pose a risk to public safety from obtaining firearms at gun shows and via the internet. And ARS highlighted his December 2015 vote in favor of a gun measure that would have prevented individuals on the terrorist watch list from legally buying guns in the U.S.
HRC also rescinded its endorsement of Kirk over the weekend and is backing Duckworth. In an open letter, HRC President Chad Griffin called the decision an unprecedented move in the group's 36-year history.
HRC endorsed Kirk in March. Two months earlier, he was the first Senate Republican to co-sponsor the pending Equality Act, a comprehensive LGBT rights bill. And about three years earlier, in April 2013, he was just the second sitting Republican U.S. senator to support same-sex marriage. "We endorsed the sitting senator, Mark Kirk, because he has been a strong supporter of our cause time and again," Griffin said October 29, adding that Kirk's comments "have gone beyond the pale for our standards of leadership."
Kirk also received criticism from within his own party, when Kellyanne Conway, Donald Trump's campaign manager, targeted him for taking back his endorsement of the Republican presidential nominee. "The same Mark Kirk that unendorsed his party's presidential nominee and called him out in paid ads?" she said on Twitter. "Gotcha. Good luck."
On Friday, Kirk and Duckworth will face off in their third and final debate before next week's election.