Aerial Video Shows Massive Flooding in Washington State Area
Aerial footage taken in the Chehalis, Washington, area shows widespread flooding after heavy rains swept through the state on Thursday and Friday.
A video of the area posted online by news station KATU shows floodwaters covering roads, parts of homes and even a vehicle.
During one section of the more than 20-minute video, a boat crew can be seen rescuing two people standing on a pickup truck that's almost completely submerged.
The rains led to the closure of a 20-mile stretch of Interstate 5 south of Chehalis, according to The Seattle Times.
"There are no established alternate routes for the I-5 closure," the state Department of Transportation said in a statement Friday morning.
"The possible alternate routes are also under flood watch and several roads have been closed due to flooding. Drivers should delay travel until flood water recedes. Current weather forecasts show flood waters are expected to recede on Sunday," the statement added.
On Thursday morning, the state's Emergency Management Division announced that local officials had issued an evacuation order for those in Skokomish Valley.
"Residents living in the Skokomish Valley area, river floodwaters are rising fast with imminent flooding and road closures expected," the order said.
"If you live in a flood-prone area, you must either evacuate the area immediately or be prepared to shelter in place for at least 72 hours. We expect more road closures with some areas cut-off and inaccessible as early as 3:00 p.m. today," it added.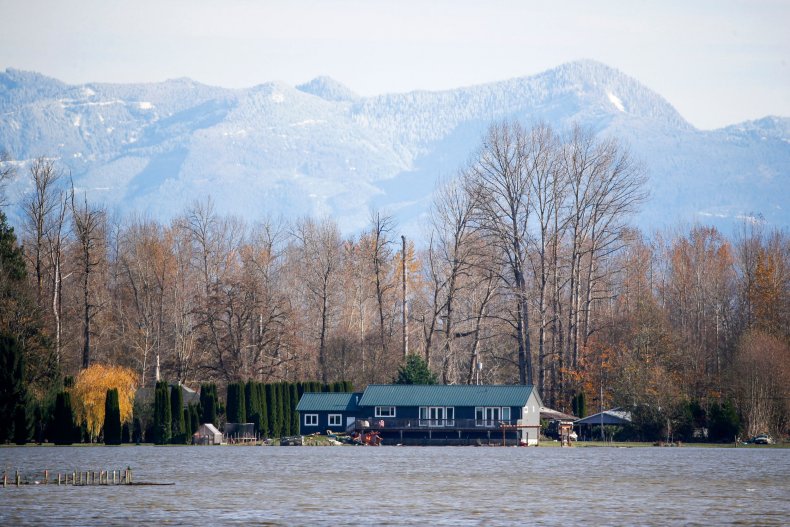 Another major Washington highway, Interstate 90 over Snoqualmie Pass was shut down Thursday because of avalanche concerns and poor visibility and snow, according to the Associated Press.
Parts of downtown Issaquah were closed Friday because of flooding from a creek. The AP reported that at least one apartment building was evacuated.
Just two months ago, Washington was hit with widespread flooding that damaged homes, closed highways and left tens of thousands without power.
Heavy rains and winds also hit Oregon on Thursday, damaging highways along the state's coast, news station KGW reported.
Ted McLean, the public works director for Clatsop County, told the station the weather brought the most extreme conditions he's seen in 15 years and advised people to stay off the roads.
"They could be swept with the water, swept off the road," McLean said. "They could lose their life in some of these situations."