Check Flight Status After Delays at Major Airports Due to AeroData Outage Impacting American, Delta, Southwest and More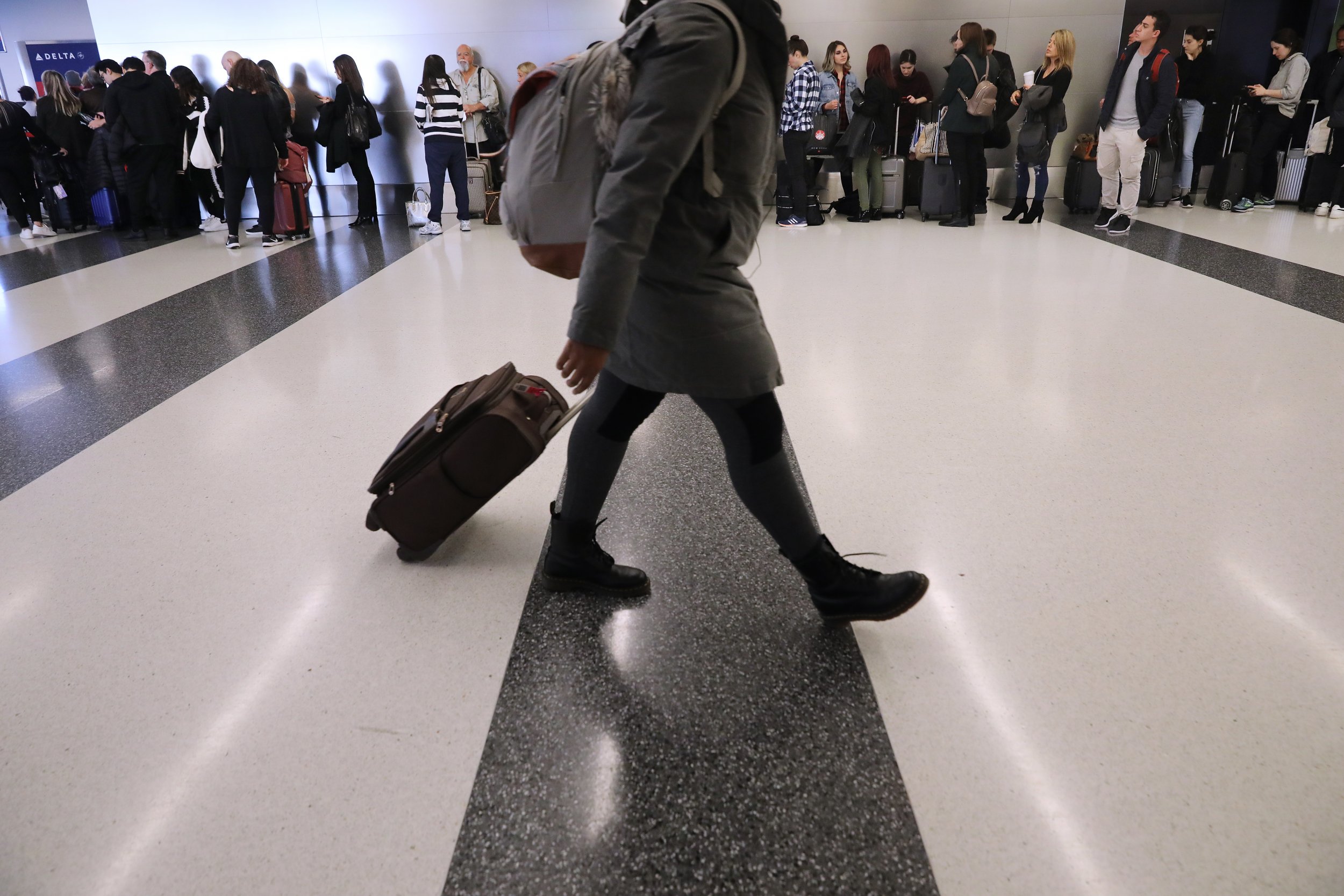 Airlines across the United States were suffering delays Monday morning due to an outage of a computer software. Travelers were frustrated Monday when their flights were delayed and they were stuck at airports across the country. Planes from American Airlines, Delta, Southwest, United and other airlines were grounded regionally for a short period of time while the issue was sorted out.
"Earlier this morning, AeroData had a technical issue that impacted a few of our regional carriers. This technical issue has been resolved. We apologize to our customers for the inconvenience," American Airlines told Newsweek.
Some of the airlines involved were replying to travelers on Twitter with more information about the delays and explaining the cause for the residual delays. Even once the software from AeroData, which caused the brief outage, was back up and running smoothly there were some delays still impacting travel.
Delta Airlines was responding to concerned customers saying, "Hello. A brief third-party technology issue prevented some Delta Connection flights from being dispatched on time this morning has been resolved. No cancellations are expected due to the issue and our teams are working to resolve some resulting delays."
A similar issue hit airlines last week when the computer system Sabre suffered an outage. "We understand several airlines are experiencing technical difficulties; we can confirm this is not a Sabre software issue," Sabre told Newsweek on Monday.
Airlines were recommending that flyers check their flight status online or with the airport they would be traveling out of.
"We are experiencing delays following an Aerodata issue impacting multiple airlines' ability to release flights. Customers can check their flight status atjetblue.com or by downloading the JetBlue Mobile App. We are working with these partners to address the issue and apologize for the inconvenience," JetBlue said in a statement to Newsweek.
The flight tracking website FlightAware allows users to track their flight and to see flights from one city to another on all airlines running that route. The Federal Aviation Administration's website has a feature that allows users to see the type of delay airports across the country are suffering.
For New York's LaGuardia airport the general departure delay said, "Because a traffic management program is delaying some arriving flights, departing flight schedules may be affected. Check with your airline to determine if your flight is affected."
The FAA was also advising flyers to check with their airline for specifics on any flight they were scheduled for.