'The Aeronauts' on Amazon Prime Video: The Major Changes Made to the True Story
Though the new Amazon Prime Video movie The Aeronauts has at its heart the true story of the balloonist weather scientist James Glaisher (played by Eddie Redmayne), a lot of changes have been made to the true story of his experiments in order to make the movie.
The movie, now on Amazon after a brief U.S. theatrical run, sees Glaisher team up with Amelia Wren (Felicity Jones), a balloonist and lover of stunts, like having her dog parachute out of the balloon. Together they go higher into the sky than anyone ever has before, in order to take the accurate measurements that will help Glaisher accurately predict the weather.
Though the real Glaisher did take trips in a balloon in order to take measurements, his accomplice on these missions was a man named Henry Tracey Coxwell.
Amelia Wren is actually a fictional construct, which director Tom Harper has said is an amalgamation of some real-life figures.
Jones told USA Today that one of her biggest inspirations for the role was Sophie Blanchard, a French aeronaut. She said, "She was the first woman to fly solo and fly at night and she used to set off fireworks from her balloon, so I very much had her in my mind as I was making it."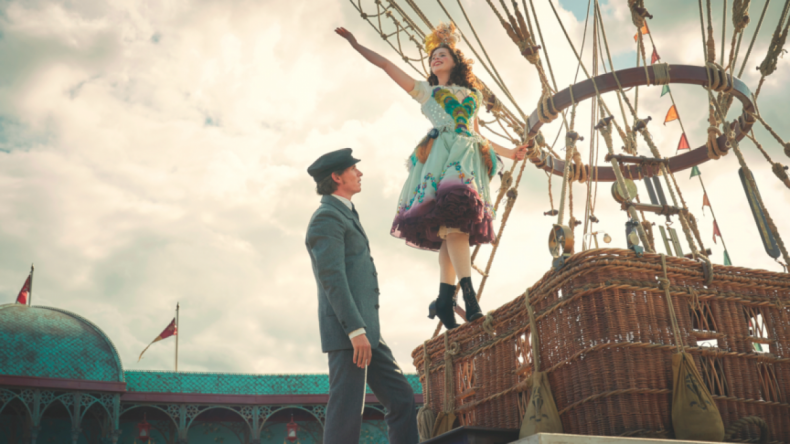 In fact, the real-life character of Blanchard would make a great subject for a biopic in her own right. Like Wren in The Aeronauts, Blanchard used to balloon with her husband, and like Wren her husband died from a ballooning accident after he had a heart attack and fell from the balloon, dying the following year. After her husband's death, Blanchard became an acclaimed balloonist in her own right, being named "Aeronaut of the Official Festivals" by Napoleon Bonaparte in 1804.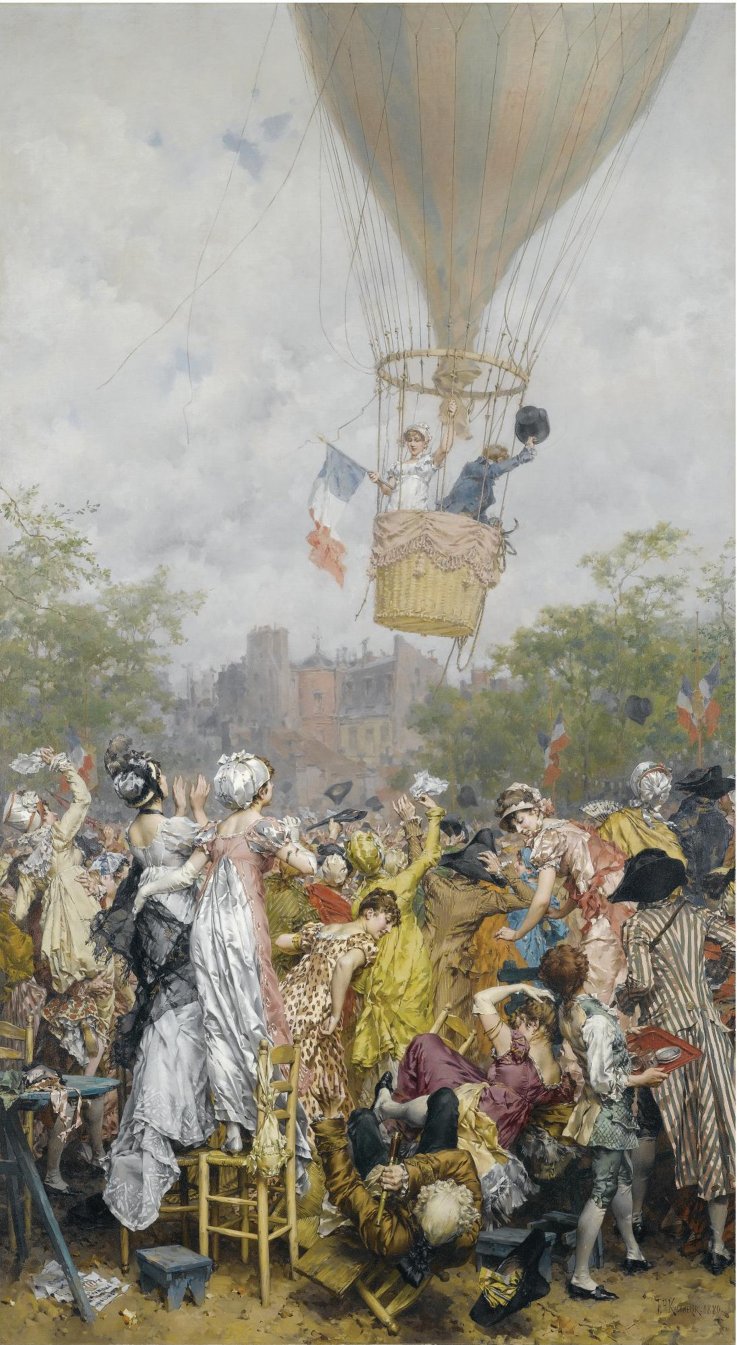 Amelia Wren in "The Aeronauts" is based on real-life balloonist Sophie Blanchard
Fine Art Images/Heritage Images/Getty Images
However, unlike her fictional counterpart, Blanchard's stunts ultimately ended in her dramatic death, after one of her fireworks ended up setting fire to her balloon, plunging her back to Earth and hitting the roof of a house. Blanchard fell onto the roof and then into the street, dead. This does not happen to Amelia Wren.
One of the reasons why Harper and writer Jack Thorne have said they wanted to change the balloonists from two men to a man and a woman was to make a progressive message that would chime with today's movie-goers.
Harper told The Hollywood Reporter: "I think the problem with telling historical dramas is there's kind of a bias towards men because there's a gender bias in so many fields... When you're not trying to make a documentary, why wouldn't you take a great female character and put them in the basket as well as a male character?"
This move towards better representation also led to them adding a fictional character on Indian heritage, the slightly ironically-named John Trew (Himesh Patel), into the Royal Society, an elite British scientific society.
Speaking of this, Harper said in a USA Today interview: "There would never have been an Indian man in the Royal Society. But representation is important, and we are cutting this film for a modern audience."
The Aeronauts is streaming now on Amazon Prime Video.