AEW's Chris Jericho Reacts To Return Of Live Taping And Debut Of The TNT Championship
All Elite Wrestling has been dealing with the coronavirus pandemic by filming hours of content to be spaced apart in the upcoming weeks of quarantine on their TNT show Dynamite. But thanks to Florida Governor Ron DeSantis, who deemed that certain sports and media companies would now be considered "essential business" on April 9, AEW can return to producing live shows in the near future.
This comes at a great time too, because the promotion is gearing up for their Double or Nothing pay-per-view, which is set for Sunday, May 23, 2020. Not only does this show stand out as their one-year anniversary, but the inaugural TNT Champion will be crowned.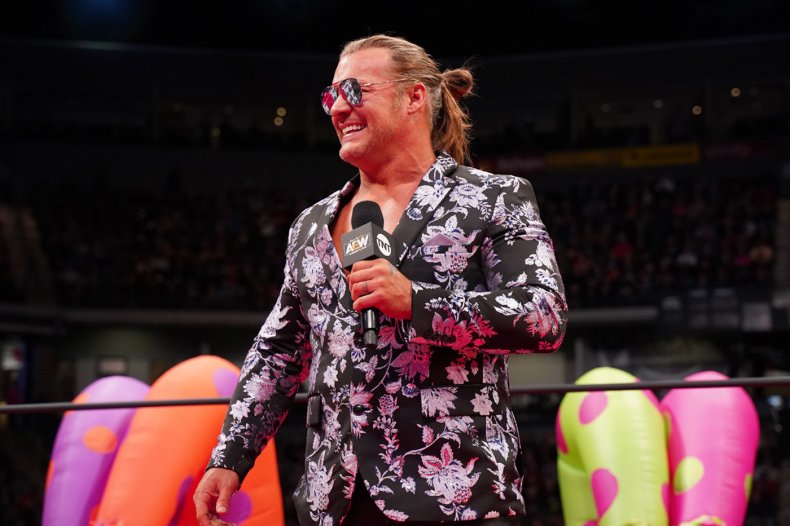 Newsweek had the opportunity to speak with Le Champion, Chris Jericho from All Elite Wrestling to discuss how he's handling the pandemic, returning to live taping, his stint doing commentary, and the upcoming debut of the new TNT Championship.
During the pandemic, Chris Jericho feels its best to keep away from the Groundhog Day mindset. "I'm doing something different every day and keeping creatively stimulated," says Jericho. "I find that the worst thing you could do is kind of fall into the trap of, 'Oh, it's like Groundhog Day, it's like every other day because that's just the way it is.'" You need to stay as creative as you can, to keep your mind fresh and to try to do the same physically as well. Between recording podcasts, partaking in interviews, and keeping in shape, Chris Jericho has plenty to do. "The more you kind of basically entertain yourself, the better off you're going to be," claims Jericho.
"Hopefully we're on the back end of this and things will start getting better so we can continue to improve the situation that we're all in right now," hopes Jericho.
AEW hopes to improve their situation, and this in regards to the fact that they will be filming live shows once again. "I think everybody kind of wants to get back to work," says Jericho. Previously, the team had already filmed about four weeks' worth of shows, but they were all waiting to see where this situation would take them. "We're trying to start slowly and integrate back into life and I think it's perfect," Jericho claims. "Obviously, we'll take precautions and all that sort of stuff but it's time to get back on track and I'm looking forward to it."
If you're up-to-date on this recent month's AEW Dynamite episodes, then you'll be sure to have noticed that Chris Jericho has taken up a new role outside the ring as a play-by-play commentator, alongside the great Tony Schiavone. Although Jericho has enjoyed this as much as the fans have, he wanted to reassure us that he is not a commentator by trade. "I'm the leader of the Inner Circle, and I'm Le Champion," asserts Jericho. "I think that was a great kind of stopgap measure to keep the star power on the show because we had a smaller crew for those four weeks that will plug up the gaps and I can kind of be one of the focuses of the show without being the focus of the show if that makes sense."
Jericho would love to return to doing commentary someday, but with the upcoming Double or Nothing PPV in May, he needs to once again be more involved inside the ring. "As fun as it is to commentate, that's maybe something I'll do more in the future," says Jericho. "But I think it's time to kind of take control again, outside of the commentary booth."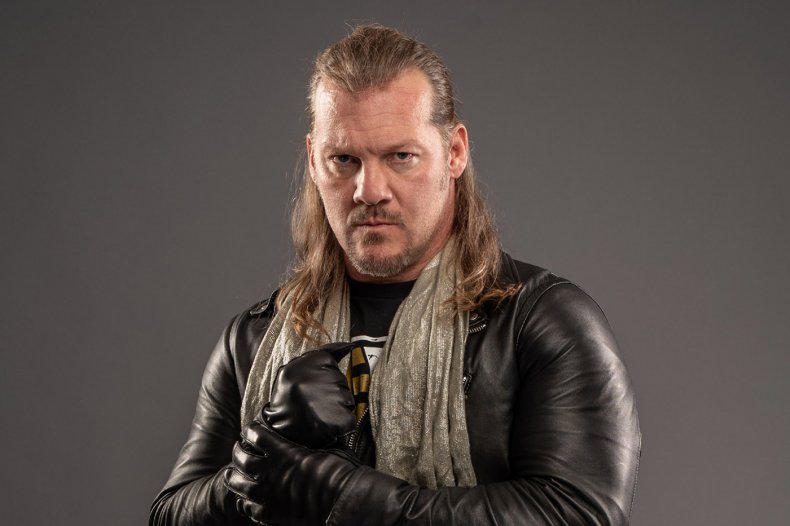 Currently, AEW is gearing up for Double or Nothing, where the culmination of a single-elimination tournament will take place to crown the very first TNT Champion. Jericho feels now is a great time to introduce a secondary title to the show. "I think it's good to have a purpose and every show needs to have a purpose," states Jericho. "The more focus you can give to each show, the more interesting it becomes to watch." This focus is greatly needed right now as they've had a minimal roster to work with and their current AEW World Champion Jon Moxley resides in Las Vegas and hasn't been available for the tapings.
"So I think we've done it the right way and we've got a lot of guys that will be taking perfect advantage of this," ensures Jericho.
Tonight's episode of Dynamite will feature the two semi-final qualifying matches for the TNT Championship tournament. "You've got a lot of guys that have really gone out of their way to put on a great show," Jericho prides. "Now we're left with Cody and Darby Allen, and Lance Archer and Dustin Rhodes, and they're all vying for the chance to show how great they are."
"No matter which combination of those guys that it is, I expect nothing but two great matches tonight on Dynamite, and then another classic at the PPV," claims Jericho.
From his Inner Circle cohorts to the rest of the roster, Jericho has been very impressed with everyone's passion during a situation like this pandemic. "The most important thing is to put on an entertaining show," states Jericho. "I think with these guys going out there and having great matches in front of nobody just shows the amount of dedication they have."
Taking the crowd out of wrestling really takes a huge element away that makes it so special and fun. "You know this is wrestling, it's show business," says Jericho. "It's not about wins or losses, it's about connecting with the audience and taking advantage of the opportunities that we get which makes you leave an impression."
"I think that those guys and everybody in the tournament is taking really good advantage of the opportunity that they were given to really show off their stuff," Jericho states. "And that's what everybody has done on all of our shows over the last four weeks."
Be sure to check out the newest episode of Dynamite on TNT every Wednesday at 8 P.M. EST. Chris Jericho will be returning to the ring soon to gear up for Double or Nothing. Have you enjoyed his time on commentary? Who is your pick to become the first ever TNT Champion? Let us know in the comments below.