AFC and NFC Conference Championships Set to Play: Teams, Times, TV and Odds
The NFL playoffs don't always work out as the top two teams playing in each conference for the chance to go to the Super Bowl, and the AFC bungled the mess this season. After this weekend's divisional round games, the conference championship games are now set.
Here is the schedule for Sunday, January 19, 2020:
AFC Championship
Get your unlimited Newsweek trial >
Tennessee Titans at Kansas City Chiefs, 3:05 p.m. ET, CBS
NFC Championship
Green Bay Packers at San Francisco 49ers, 6:40 p.m., FOX
The winners will meet February 2 at Hard Rock Stadium in Miami Gardens, Florida, at Super Bowl LIV.
Get your unlimited Newsweek trial >
How it Got Here
On Saturday, the top-seeded 49ers in the NFC beat the No. 6-seeded Minnesota Vikings to advance to the NFC Championship. The 49ers clinched home-field advantage through the playoffs with its win over the Seattle Seahawks on the last play of the last game of regular season. The Vikings traveled to New Orleans and defeated the Saints during WIld Card weekend.
The Packers had a first-round bye and defeated the Seattle Seahawks on Sunday in a rather close game in Green Bay. The Seahawks won on Wild Card weekend at Philadelphia.
The Tennessee Titans won its last two games of regular season to sneak into the playoffs as the final wild card team. The Titans then won playoff games at New England on Wild Card Weekend, then traveled to beat the top-seeded Baltimore Ravens in the divisional round.
The Titans have beaten three AFC division winners (Houston [South], New England [East] and Baltimore [North]) to get to the AFC Championship, where it will face the AFC West champion Chiefs.
Should the Titans prevail over the Chiefs, they would have to face another divisional champion in either the 49ers (NFC West) or the Packers (NFC North).
The Chiefs open as a 7.5-point favorite over the Titans, according to FanDuel.com. The 49ers opened Sunday as a 7-point favorite over the Packers.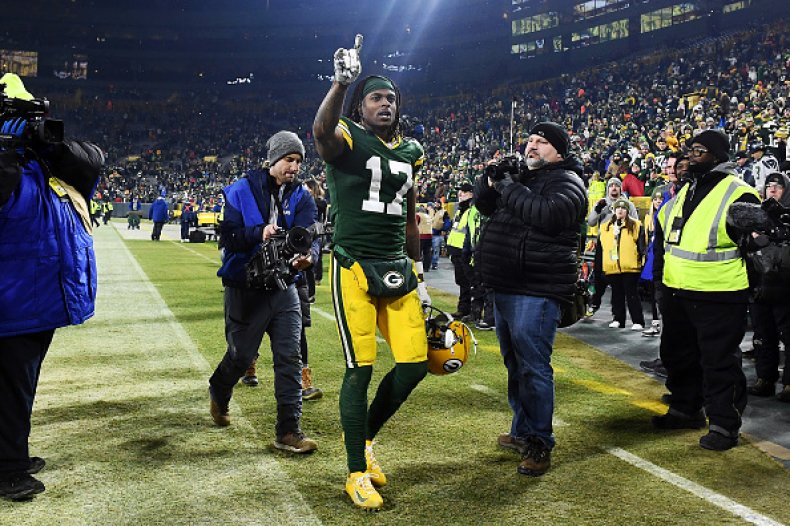 AFC Wild Card Round
Houston Texans 22, Buffalo Bills 19
Tennessee Titans 20, New England Patriots 13
NFC Wild Card Round
Minnesota Vikings 26, New Orleans Saints 20
Seattle Seahawks 17, Philadelphia Eagles 9
AFC Divisional Round
Tennessee Titans 28, Baltimore Ravens 12
Kansas City Chiefs 51, Houston Texans 31
NFC Divisional Round
San Francisco 49ers 27, Minnesota Vikings 10
Green Bay Packers 28, Seattle Seahawks 23
AFC Championship
Tennessee Titans at Kansas City Chiefs, 3:05 p.m. ET, CBS
NFC Championship
Green Bay Packers at San Francisco 49ers, 6:40 p.m., FOX
Super Bowl LIV
Sunday, February 2, 2020
Hard Rock Stadium
Miami Gardens, Florida
AFC Champion vs. NFC Champion
AFC and NFC Conference Championships Set to Play: Teams, Times, TV and Odds | Sports