World War II Crimes: Holocaust Memorial Rebuilt Outside Far-Right Politician's House by German Activists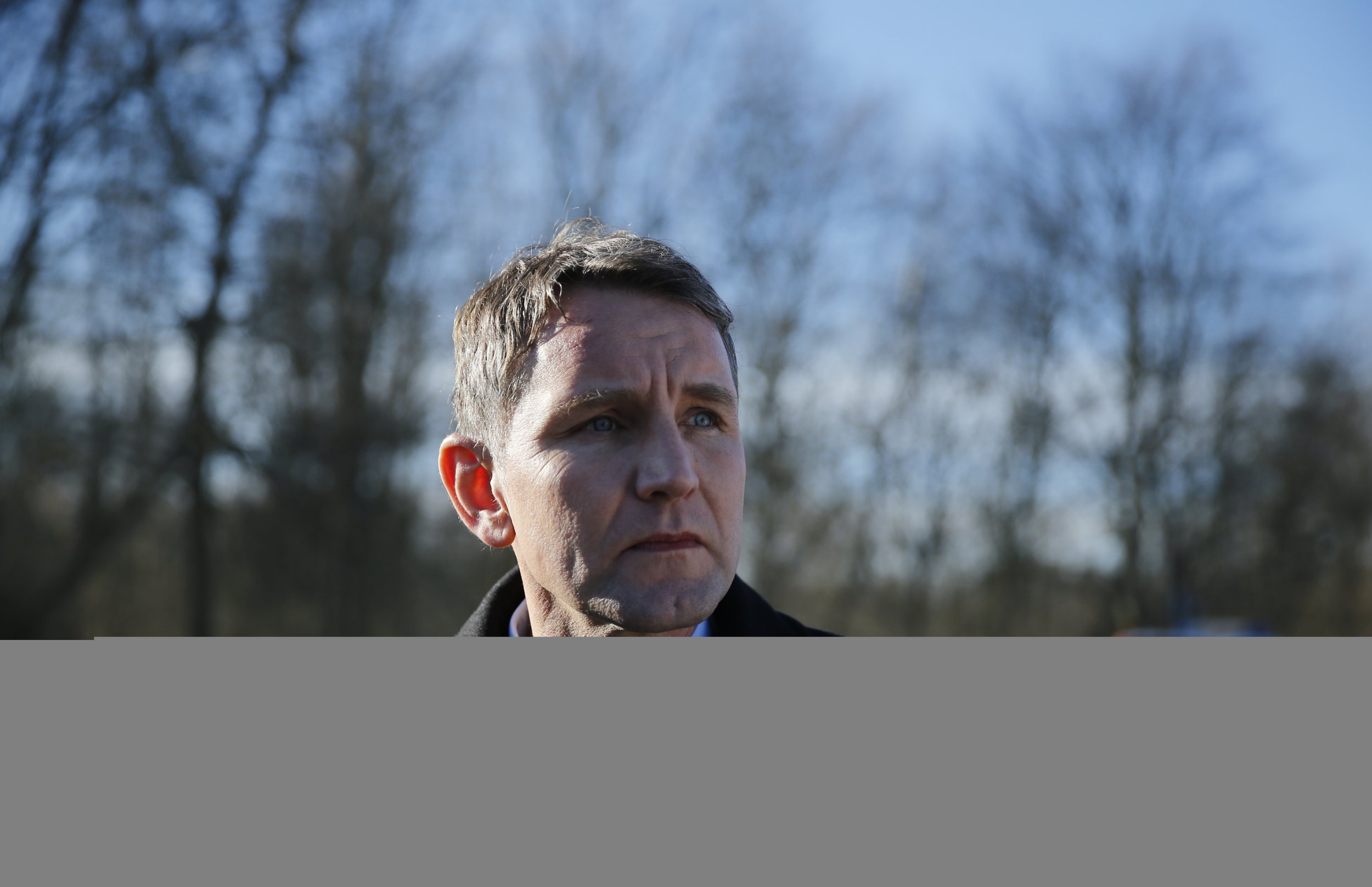 Bjoern Hoecke, a leading politician in Germany's far-right AfD party, sparked outrage at the start of the year when he criticized Berlin's world-famous and highly acclaimed Holocaust memorial.
"Germans are the only people in the world who plant a monument of shame in the heart of the capital," Hoecke said, according to Reuters.
Now, 10 months later, a group of German artists have come up with a powerful response: They have built a replica of the memorial outside Hoecke's rural home.
According to the Spiegel news magazine, the art collective Center for Political Beauty (ZPS) has put up the work outside Hoecke's house in the tiny village of Bornhagen, tucked away in a remote corner of central Germany.
The memorial includes 24 concrete blocks, which mimic the roughly 2,700 pieces arranged in the capital to form Peter Eisenman's original Memorial to the Murdered Jews of Europe.
"The enormity and scale of the horror of the Holocaust is such that any attempt to represent it by traditional means is inevitably inadequate," Eisenman said of his work in 1998. "Our memorial attempts to present a new idea of memory as distinct from nostalgia.... We can only know the past today through a manifestation in the present."
"We are slower than the media, but also more thorough," ZPS founder Philipp Ruch told Spiegel. "The Dresdner speech [in which Hoecke made his comments], which misses any serious argument about the annihilation of 6 million lives, may have shaken us more deeply than anything "
ZPS has also been living near Hoecke for much of the year, watching his comings and goings and operating what Ruch calls an "intelligence service for the poor."
"When [Hoecke] falls to his knees in front of the monument and asks for forgiveness for the German crimes in the Second World War," Ruch said, "then, for the time being, we will rescind civil society protection of the constitution and [will] not publish spicy details from his life."