The Ad Agency that Helped Elect Donald Trump Has a New Client: A Populist Party in Germany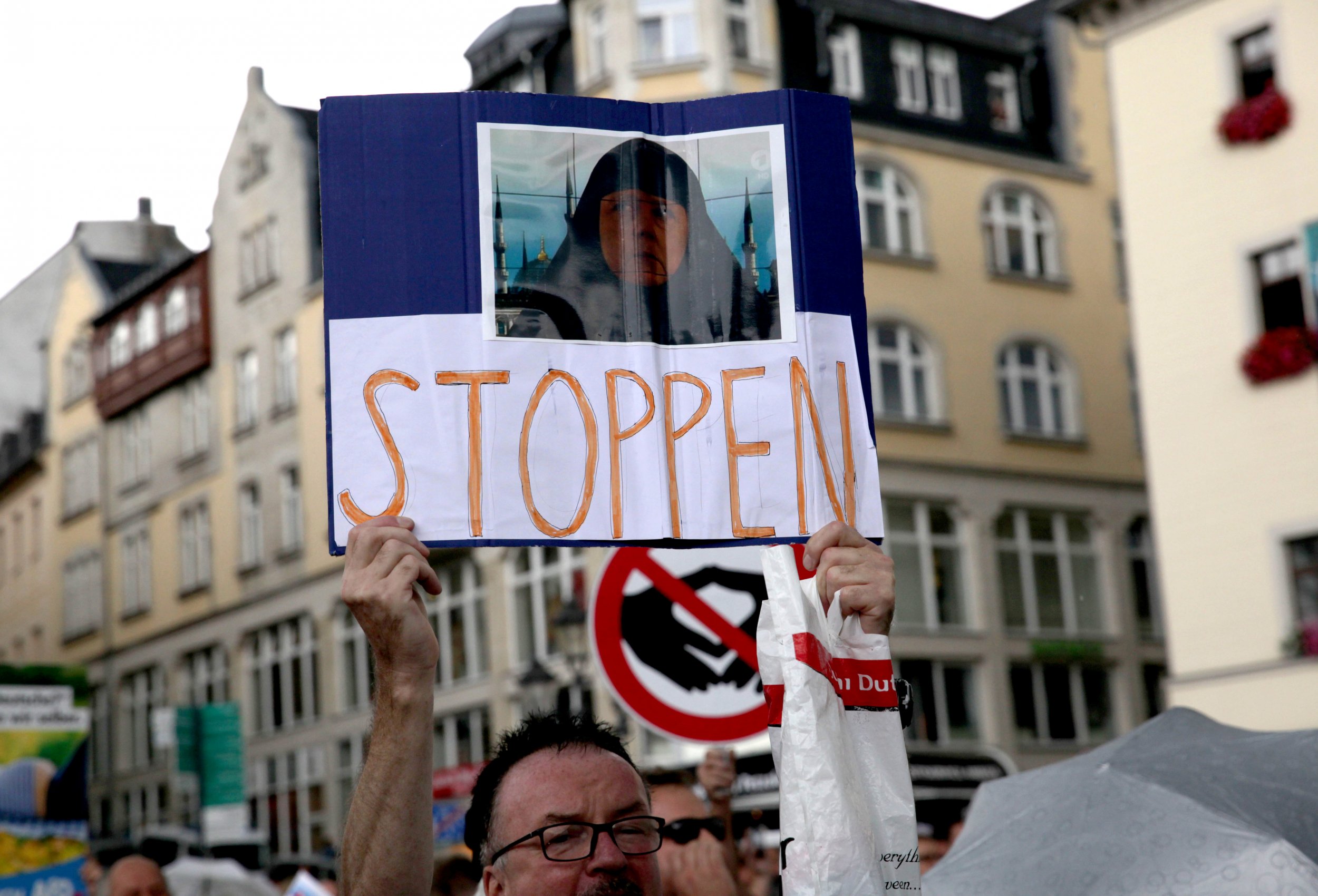 German populist party the Alternative for Germany (AfD) has recruited an American conservative advertising agency with links to the Trump campaign and Ted Cruz to help it fight September's general election, according to a report.
The AfD has begun working with Harris Media, a Texas-based digital agency, which recently showed its plans to the party's ruling committee, Spiegel reported.
The agency will help the party distribute its materials online, including a series of controversial posters designed by Thor Kunkel that feature provocative anti-Islam slogans with eye-catching images, the magazine reports.
Harris Media's website lists Ted Cruz, Rand Paul, the right-wing ruling Israeli party Likud, Sarah Palin and Britain's pro-Brexit UKIP party among its past clients.
The Trump campaign briefly hired Vincent Harris, Harris media's founder, as a consultant during the presidential election campaign in June 2016. He left the team shortly afterward, though he dismissed a Fast Company report that he was fired via a tweet, claiming, "We completed our various creative projects."
Neither Harris Media nor the AfD responded to a request for comment.
Germany's election is scheduled for September 24. Opinion polls put the AfD, which is opposed to mass immigration and Islam in Germany, just over 5 percent support, which would see it win seats in the national parliament for the first time.
Chancellor Angela Merkel, of the center-right Christian Democratic Union of German (CDU) party, is considered very likely to win a fourth term in office, and the second most likely candidate would be Martin Schulz of the center-left Social Democratic Party of Germany (SPD). But both parties are worried about the influence of the AfD on politics, and its appeal to some of their harder-to-reach voters.
Like Trump's campaign in the U.S., the AfD has happily traded on anti-immigrant sentiment. Its election posters feature slogans including "New Germans? We'll make them ourselves," besides the belly of a white woman, and "Islam? It doesn't fit in with our cuisine," next to a picture of a piglet. A third shows scantily-clad women by the maxim, "Burqas? We prefer bikinis."