'The Affair' Series Finale Explained: Show Boss Breaks Down Season 5, Episode 11
In the series finale of The Affair, Noah (played by Dominic West) and Helen (Maura Tierney) rekindled their love in a motel close to their daughter Whitney's (Julia Goldani Telles) wedding, while in the future timeline Joanie (Anna Paquin) got back with husband Paul (Lyriq Bent).
This second reunion came after Joanie received some sage wisdom both from her former lover E.J. (Michael Braun), who was revealed to be the son of Vic (Omar Metwally) and his former one-night-stand Sierra (Emily Browning), and a much-older Noah, now running a lobster roll cafe years after his affair with Joanie's mother Allison (Ruth Wilson).
Speaking to Entertainment Weekly, The Affair showrunner Sarah Treem said she had resisted reuniting Noah and Helen for a long time before deciding on that ending. She said: "I think I had been avoiding that ending for a long time because it felt too sentimental and I'm so terrible with sentimental stuff. I was pretty resistant to it, but then it just felt right for the characters at a certain point.
"I think as a writer with a long-term television series, at a certain point you have to let the characters take over and take your own Svengali puppet master impulses out and just see what they're saying. That seemed to be the way we were headed. That couple has a tremendous amount of chemistry and a really, mature deep-seated one, so it just felt right."
In The Affair finale, this relationship is contrasted with that of Joanie and Paul, which not only brings the show to an end but also takes the Showtime series' themes full circle. When Joanie goes back to her husband, she breaks what a TVLine article calls "generational trauma," with Treem adding: "The cycle has basically been broken.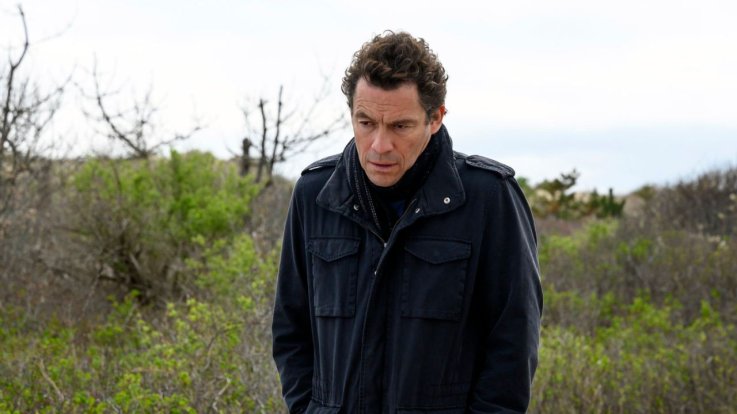 "It takes a couple generations to break these cycles. In families, the generational trauma usually goes beyond the first generation and exists for two or three generations, and so we wanted to show where that the cycle of trauma that existed within Alison's family for a couple of generations, even predating Alison, finally gets broken."
In another full-circle moment in The Affair Season 5, Episode 11, show theme tune singer Fiona Apple returned for a cover of The Waterboys' "The Whole of the Moon," which we saw an elderly Noah dance to, recreating the steps he had performed at Whitney's wedding.
The Affair fans hoping for all the loose ends to be tied up, however, may have disappointed when the show confirmed that Ben (Ramon Rodriguez) had killed Allison, but did not face justice for the murder.
Treem told TVLine of this: "It's just not our show. It's not a morality tale about bringing people to justice. Nobody actually pays for their crimes. People pay for crimes that they didn't commit a lot of times on this show, but no, that's not the way that this show works."
The Affair Season 5 is streaming now on Showtime.
'The Affair' Series Finale Explained: Show Boss Breaks Down Season 5, Episode 11 | Culture