Affidavit Gives DOJ Enough to Indict Donald Trump, Alan Dershowitz Says
Donald Trump's former attorney Alan Dershowitz said that the unsealed affidavit supporting the FBI's search of Mar-a-Lago gives the Justice Department enough evidence to indict the former president.
In an interview with Newsweek, Dershowitz said, "It sounds like there would be enough for an indictment, but like probable cause, an indictment is easy to get," explaining that prosecutors could simply point to the materials found at Trump's residence that he had unlawful access to.
On Friday, Judge Bruce Reinhart unsealed a redacted version of the affidavit, which revealed that the DOJ had been looking into Trump's mishandling of presidential records since May 2021, when the National Archives and Records Administration first reached out about missing documents.
The affidavit revealed that of the hundreds of documents at Mar-a-Lago, 25 were marked "top secret," 92 were marked "secret" and 67 were marked "confidential."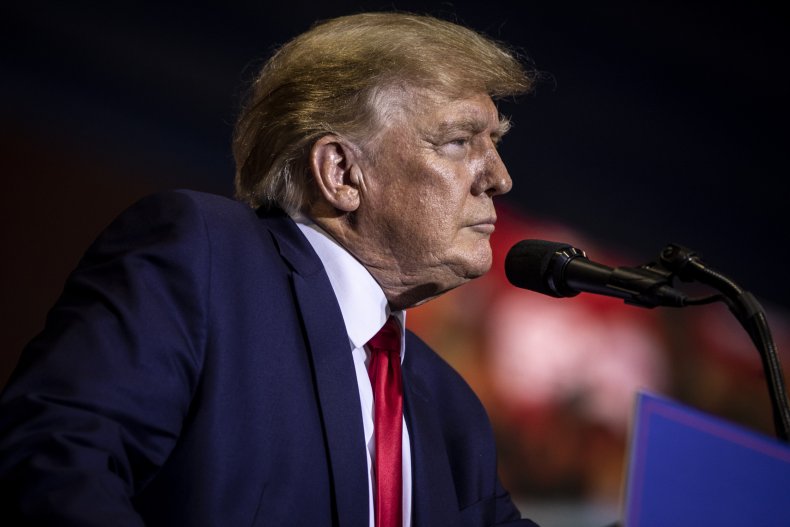 Dershowitz, who served on Trump's defense team during his first impeachment trial. said that prosecutors would be unlikely to indict Trump because of how unprecedented indicting a former president and potential presidential nominee is. However, he noted that if prosecutors went for an indictment, the redacted affidavit would likely give them enough to get one.
A significant portion of the affidavit was redacted, so many details about the justification for searching the former president's residence are still unknown. Dershowitz pushed for more of it to be released because it's possible some of the redacted material could have potentially been beneficial to Trump.
"I suspect there's been some cherry picking and some selected redaction," the lawyer said. "The criteria doesn't seem to be only protecting the names of sources."
Prosecutors had explained their reasoning behind the proposed redactions by arguing that "the government must protect the identity of witnesses at this stage of the investigation to ensure their safety." While it was previously reported that the probable cause of the search warrant was largely based on an informant, unsealed filings revealed that the DOJ has worked with "a significant number of civilian witnesses."
Dershowitz said that for the Justice Department to go after a former president or future presidential nominee, an indictment would have to meet "the Nixon standard," meaning that a charges would have to be "airtight and serious."
The affidavit revealed that investigators believed there to be probable cause that "evidence of obstruction will be found" at Mar-a-Lago and that "additional documents that contain classified NDI" could be located on the premises.
The document did not provide any indication as to when and if charges would be filed against Trump as part of the DOJ's investigation into his handling of records.