Affirmative Action in College Admissions: Everything You Were Too Afraid to Ask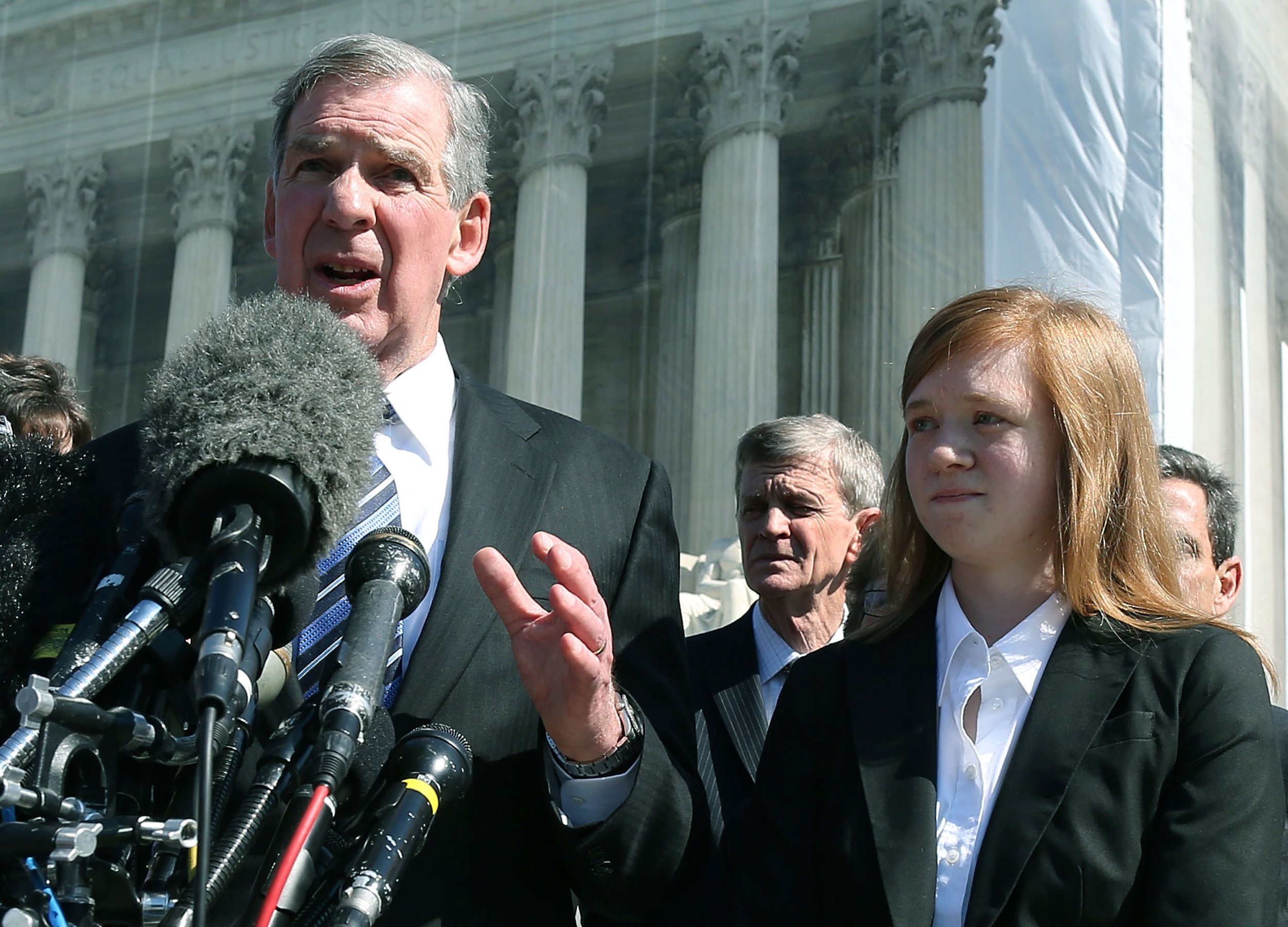 Almost exactly a year after a landmark U.S. Supreme Court ruling on affirmative action, news broke this week that the White House was set to start investigating—and maybe bringing legal action against—colleges with admissions policies seen as unfair to white applicants.
The New York Times reported Tuesday night that the Justice Department under President Donald Trump had announced internally it was looking for lawyers willing to get involved in a project "related to intentional race-based discrimination in college and university admissions." Though department officials didn't publicly comment on the article, it was quickly confirmed by The Washington Post. It also immediately became a hot topic of discussion on social media, where the hashtag #AffirmativeAction was trending for most of Wednesday.
Related: Abby Fisher strategist Edward Blum reacts to Trump rumors on affirmative action
But a lot has been going on recently in Washington—like, say, the investigations into the Trump administration's possible links to Russia and the debate over whether a hot dog qualifies as a sandwich—so you may not be as up-to-speed as you'd like on the subject of race-conscious college admissions. If that's the case, we're here to help.
Here are quick answers to the questions you may be too afraid to ask.
What is affirmative action?
Merriam-Webster defines it as "an active effort to improve the employment or educational opportunities of members of minority groups and women." Now, though, we're talking specifically about affirmative action in college admissions, or basically a higher education institution's choice to consider race as part of the application process. It's also referred to as "race-conscious admissions."
Who does it affect?
Every year, about 3.5 million students graduate from high school. Statistically, about two-thirds of them immediately go to college, meaning that as of last fall some 20.5 million people were enrolled in postsecondary institutions, according to the National Center for Education Statistics. About 58 percent of them were white, about 15 percent were black and about 17 percent were Hispanic.
The race gap is real: One study from the Brookings Institution found that black students comprised only 4 percent of undergraduates at top colleges.
Why is it such a big deal?
There are benefits to a diverse campus, like better social development. But there's also evidence that six-year graduation rates are higher at more selective schools. That matters because college graduates make an average of 56 percent more money than people with just high school diplomas, according to the Economic Policy Institute.
Is it illegal?
Eight states have banned affirmative action in admissions, among them California, Oklahoma and Florida, according to Pew Research Center. Institutions in those states have tried to increase diversity by examining applicants' socioeconomic class, accepting more community college transfer students and offering more financial aid, The New York Times reported in 2015.
On a national level, the Supreme Court most recently ruled on the issue last year in the case Fisher v. the University of Texas. That lawsuit centered on Abby Fisher, who was rejected from The University of Texas at Austin. At the time of her application, the university had a race-conscious program to evaluate students who didn't make a certain cutoff for instant admission. Fisher said she'd been discriminated against for being white.
After remanding the case to lower courts in 2013, the Supreme Court ultimately decided in June 2016 that the affirmative action policy was constitutional. But there are still a few other cases on the issue in the works right now, including a 2014 lawsuit alleging that Harvard University's policies discriminate against Asian American students.
Do white people have affirmative action, too?
Affirmative action focuses on minority groups, but many critics argue that legacy admissions are an equivalent for affluent white students. Legacy preference is where family or friends of alumni get advantages in the application process—whether that's personal attention from a dean, an automatic advance to the second round of admissions or something else. A 2013 study found that legacy applicants were roughly 23 percent more likely to get into highly selective colleges than standard students with the same qualifications.
So is this Trump story true?
Possibly. After an anonymous source told right-leaning The Daily Caller that the internal announcement that was the basis of the Times story didn't reflect any new policy, White House Press Secretary Sarah Huckabee Sanders brought it up at Wednesday's media briefing.
"The New York Times article is based entirely on uncorroborated inferences from a leaked internal personnel posting in violation of Department of Justice policy," she said. "And while the White House does not confirm or deny the existence of potential investigations, the Department of Justice will always review credible allegations of discrimination on the basis of any race."