'Affluenza' Teen Ethan Couch Wins Temporary Stay of Deportation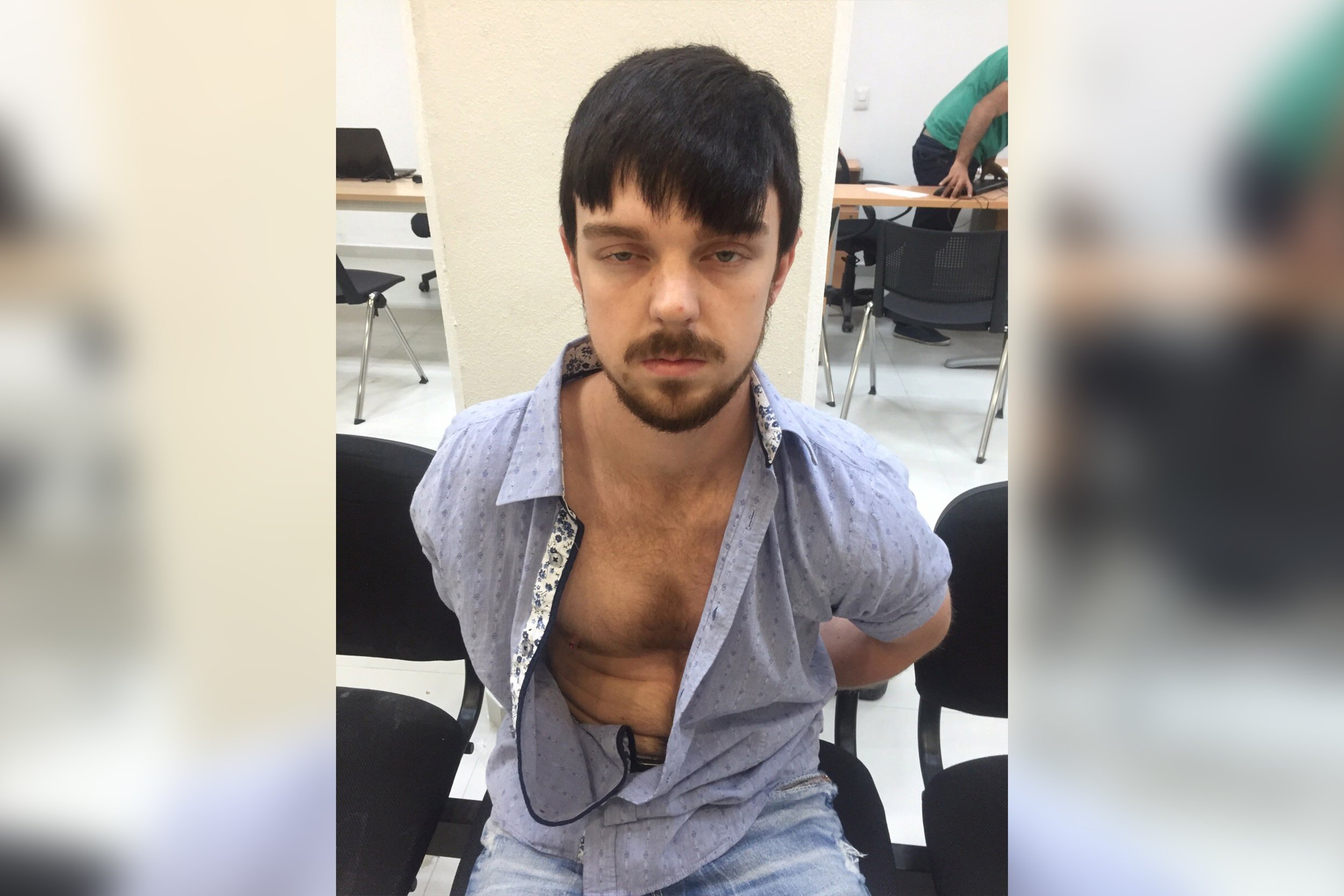 Updated | The Texan teenager from a wealthy family who was detained by Mexican authorities Monday night after fleeing the United States on suspicion he violated his probation terms won a temporary stay against his deportation to Houston on Wednesday, according to multiple reports.
An attorney representing "affluenza" teen Ethan Couch, 18, and his 48-year-old mother, Tonya, who was found Monday with him in a Mexican beachside resort town, had filed documents to prevent the pair from leaving Mexico. They are currently being held in Guadalajara, the capital of the Mexican state of Jalisco. The two were originally expected to return to the U.S. on Wednesday.
"Couch and his mother cannot be deported from Mexico until legal matters are resolved," U.S. Marshal's Service spokeswoman Laura Vega told Fort Worth's Star-Telegram. "We simply do not know when Ethan and Tonya Couch will be returned to the U.S."
The teenager first made national headlines in 2013 during his trial for a drunken-driving crash that killed four pedestrians when a defense expert argued that the coddled teen was irresponsible because of his privilege—using the now-infamous term "affluenza" to describe his so-called condition. Couch, then 16, was sentenced to 10 years of probation for intoxication manslaughter.
The teen vanished earlier this month after not showing up for a regularly scheduled meeting with an officer. As authorities worked to determine whether he violated his terms of service, Couch and his mother fled the country.
Mexican authorities said it was a fateful call to order food from Domino's Pizza that allegedly led to the arrest of the wanted teen and his mother on Monday night, according to a report by the AP.
The Couches reportedly used one of their cellphones to order pizza at a condominium at the resort in Puerto Vallarta on the Mexican Pacific Coast. An agent with the U.S. Marshals Service told authorities in Mexico about the location of the phone, according to the AP. Mexican authorities had been on the lookout for the Couches since December 24, after U.S. authorities had requested their help in the capture of the pair.
The mother and son weren't at the condo when authorities arrived, but authorities found them in the area later that night. They were taken into custody without incident.
Before they went to Puerto Vallarta, the teen and his mother allegedly first stayed at a resort known as Los Tules, the AP reported. Prosecutors said a woman who worked there helped lead authorities to the mother and son.
U.S. officials in Texas on Tuesday said they will try to persuade a judge to transfer Couch to the adult trial system, or else he will continue to be treated as a juvenile and serve a maximum sentence of four months in confinement.
This story has been updated to include Couch's win of temporary stay.