Ethan Couch, the "affluenza teen" who killed four people while drunk driving, will walk free from prison in a matter of weeks.
Couch was sentenced to two years in jail for violating the terms of the probation he received for killing four people and injuring two others following a crash in Burleson, Texas, in June 2015 when he was 16.
Couch, now 20, is due to be released from the Tarrant County Jail in Fort Worth, Texas, on 2 April.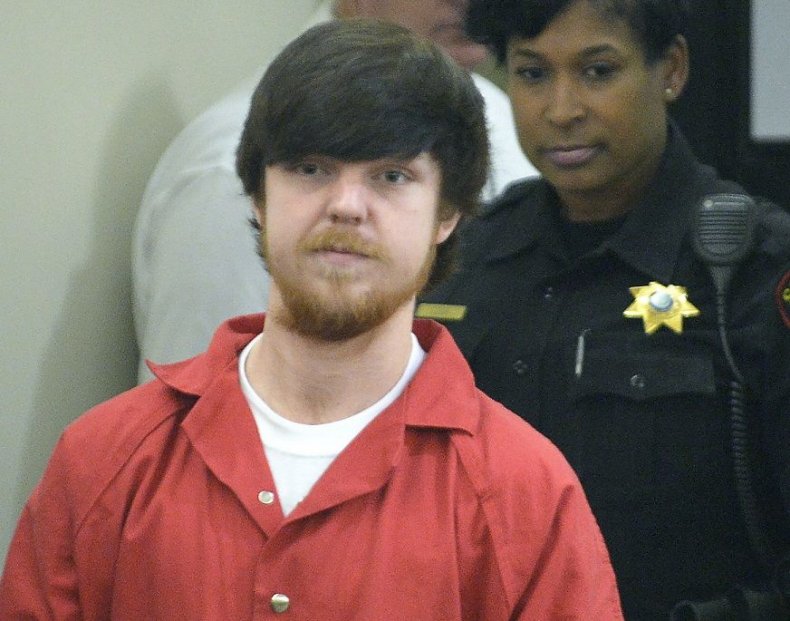 Couch was originally handed 10 years' probation for driving into a crowd of people in his pickup truck while drunk after his defense team argued he was not culpable for his actions because of "affluenza," or that he wasn't able to determine right from wrong because of his wealthy upbringing.
Couch's's blood-alcohol level was found to be three times the legal limit when he crashed into a crowd of people who were helping a motorist by the side of the road.
The sentencing subsequently sparked nationwide outrage.
As part of his probation conditions, Couch was ordered to stay away from alcohol. However, following his conviction, a video appeared online that seemed to show Couch taking part in a drinking game at a party in December 2015.
His probation officer then ordered Couch to attend a meeting, but he failed to respond. Instead, Couch and his mother, Tonya, fled to Mexico.
The pair were eventually tracked down several months later in the town of Puerto Vallarta, Mexico. Couch was later arrested and his case transferred to the adult court system.
On April 2016, he was sentenced to two years in jail after Judge Wayne Salvant ordered he serve four consecutive 180-day sentences for each of the people he killed in 2013.
"You're not getting out of jail today," State District Judge Wayne Salvant told Couch at the time.
Upon his release, Couch will report to the community supervision and corrections department for supervision requirements, David McClelland, from the Tarrant County Sheriff's Office, told Dallas News.
He will be just a few days short of his 21st birthday by the time he is scheduled to be freed from prison.
Tonya Couch is currently awaiting trial on charges of hindering apprehension of a felon and money laundering after fleeing to Mexico with her son in 2015. She is currently free on bond.