Mom of "Affluenza" Teen Ordered to Stay in Jail After Using Drugs, Violating Probation
The mother of the "affluenza teen" is going back to jail after a third failed drug test leading up to her trial in November.
Tonya Couch, the 51-year-old mother of "affluenza teen" Ethan Couch, was denied bond reduction during a hearing on Monday afternoon after a urine sample tested positive for methamphetamine. The defense argued the results are faulty because a hair sample test conducted by the prosecution came back negative. The defense also argued the lab used has a lack of accreditation, meaning the results could have been compromised. She has now failed three drug tests, according to WFAA.
The positive urine sample was taken on June 1 and the negative hair follicle test was taken July 13. The negative test result that followed the initial positive test is not proof that the first test was inaccurate. Experts in court said the results of the second test could be inaccurate because the result is dependent on timing, according to the Star-Telegram report.
Tonya Couch had been free since 2016 until she failed a urinalysis test in March. Her bond was in effect on the condition that she would refrain from using or possessing any controlled substances or alcohol.
Newsweek subscription offers >
"She should know better than that," Judge Wayne Salvant reportedly said to Couch's attorney, "If it tests positive for meth, it's positive. All I want Mrs. Couch to do is follow rules and regulations."
Salvant recently tightened her bond conditions in the summer of 2017, following an incident where prosecutors alleged she drank beer at a sports bar and held a rifle at a gun show in May 2017. Efforts by the prosecutors to revoke the bond completely failed, according to a report from the Dallas Morning News.
Tonya Couch was previously charged with a felony when she attempted to flee to Mexico with her son in December 2015. The family was on the run for three weeks before they were caught. Ethan Couch was released on April 2 after spending four years in jail for violating a 10-year probation agreement that sparked national outrage.
Ethan Couch drove drunk into a crowd of people in his pickup truck at 16 years old in June 2015. The defense team argued that he could not be found guilty for his actions, which killed four and injured two, because his wealthy upbringing made him unable to distinguish between right and wrong. The so-called condition was dubbed "affluenza."
Newsweek subscription offers >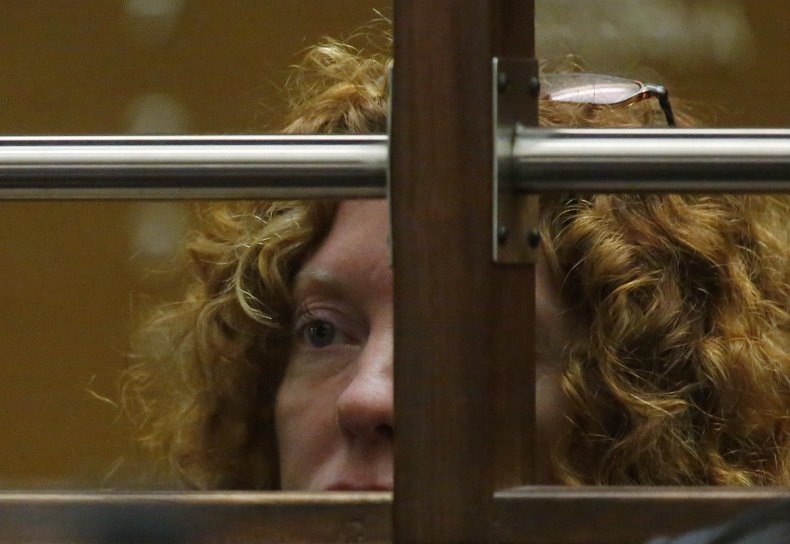 Mom of "Affluenza" Teen Ordered to Stay in Jail After Using Drugs, Violating Probation | U.S.