'Affluenza' Teen's Mother Arrested After Failing Drug Test for the Second Time in Three Months
Tonya Couch, the mother of "affluenza teen" Ethan Couch, was hit with a new arrest warrant after failing another drug test. The 51-year-old's bond was revoked after allegedly violating the terms of her release by using amphetamines and methamphetamines, court documents revealed.
Tonya Couch had been free on bond since 2015 after she was arrested for helping her son avoid the law and flee to Mexico. She is also accused of withdrawing $30,000 from a bank and heading south of the border.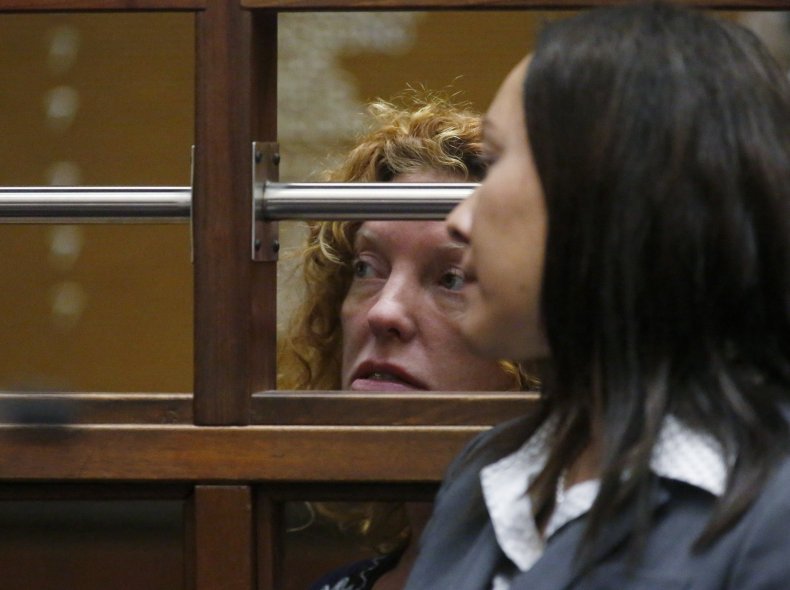 Tonya Couch was arrested Thursday and is being held at Tarrant County Jail, according to the Star-Telegram. No bond has been set.
The latest arrest warrant was the second one in three months after Tonya Couch failed another drug test in March. She made bond in May after her arrest. According to the Star-Telegram, her bond prohibits her from using or possessing any controlled substances, marijuana or alcohol.
Ethan Couch, now 21, was sentenced to 10 years' probation after he drunkenly drove into a group of people in 2013. The fatal incident left four people dead and several more injured. The then-teenager's lawyers argued that he did not understand right from wrong because of his parent's wealth and inattentiveness.
He was prohibited from coming into contact with alcohol, but a cellphone video showed Ethan Couch playing beer pong, The New York Daily News reported. He was ordered to attend a meeting by his probation officer, but he instead fled with his mother to Mexico.
The mother-son duo were later tracked down after several months in the town of Puerto Vallarta, Mexico. In April 2016, Ethan Couch was sentenced to two years in jail for violating the terms of his probation. He was released from jail in April after completing his two-year sentence.
Following his release, Ethan Couch is required to report to the community supervision and corrections department for supervision requirements, David McClellan with the Tarrant County Sheriff's Office told the Dallas Morning News.
Court records reveal that this is the third time Tonya Couch has been sent to a Tarrant County judge regarding issues with her bond. Judge Wayne Salvant issued a gag order in this case, the Tarrant County District Attorney's Office told the Star-Telegram.