Bringing affordable broadband internet to every American and closing the digital divide has long been a national goal. More than two decades ago, lawmakers saw that digital was the future and put in place a commitment to universal service—the principle that every American should be able to participate in the digital economy and the opportunities it brings.
But too many still live on the wrong side of the digital divide. According to federal data, about 20 million Americans do not have access to high-speed broadband services. That same data confirm what is intuitive to most: low-income neighborhoods are about twice as likely as wealthy neighborhoods to lack access.
That's troubling enough. But it's even more of a problem once you consider that broadband is now a key indicator of economic opportunity. What business in the modern economy would choose to relocate somewhere without broadband? How can a hardworking father apply for the best jobs—or how can a student apply for college—without broadband access? For those on the wrong side of the digital divide, digital opportunity is all too often out of reach.
Fortunately, Republicans and Democrats have joined together this past year to combat the problem head on. Last December, an overwhelming majority of senators and representatives joined to create the Emergency Broadband Benefit—a program at the Federal Communications Commission to offer low-income families $50 a month to purchase broadband plans of their choosing. Unlike past programs that entrusted funds to companies or state commissions, this program puts purchasing power directly in the hands of consumers so that they can choose which broadband service best suits their needs. More than 5 million households have already enrolled in the program, which is an excellent start.
But as the name suggests, the Emergency Broadband Benefit was originally designed to be temporary, and could run out of funding next year. If that happens, low-income consumers will have to default to the preexisting Lifeline program, which limits choice for low-income consumers and has an unfortunate legacy of waste, fraud and abuse.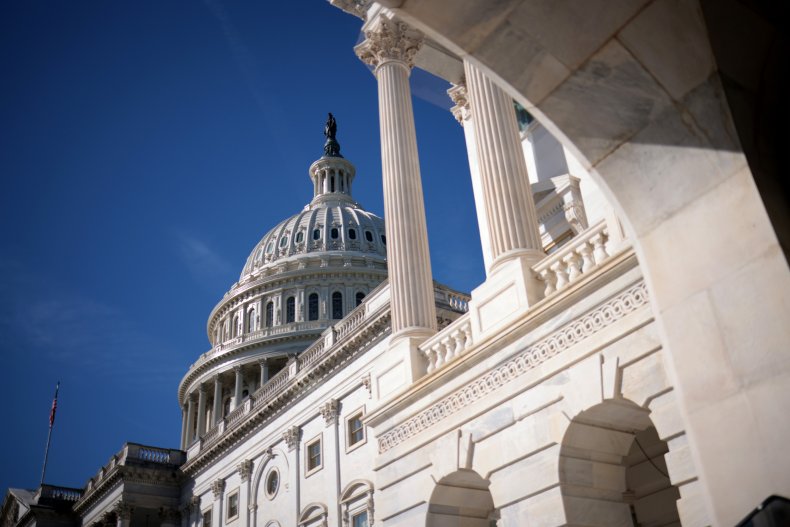 The bipartisan infrastructure bill tackles this issue head-on. The $1 trillion package allocates $65 billion for broadband initiatives and specifically carves out additional funding to make the Emergency Broadband Benefit permanent. That's one reason to cheer.
But the good news doesn't stop there. The bill allocates an additional $250 million per year to promote digital inclusion and broadband adoption. Such programs are important because broadband adoption by households making less than $30,000 per year is significantly lower than their more affluent counterparts. Lack of affordable broadband and lack of digital literacy are two of the top factors impacting high-speed adoption rates. In other words, the Emergency Broadband Benefit and the bill's digital literacy funding work hand in hand, making broadband affordable and accessible to working families.
Third, the bill prohibits digital discrimination based on income level, race, ethnicity, color, religion or national origin. This import of public accommodations law into the broadband deployment context is a welcome reminder that we must all be watchful to combat invidious discrimination in American society.
Its impact, however, will depend on how the Federal Communications Commission writes the rules regarding digital discrimination. For example, there's little evidence that broadband providers discriminate based on race or religion. And plenty of evidence shows that deployment decisions are instead based on cost considerations, such as whether a provider can get access to public rights of way and permits in a timely and cost-effective manner. The commission will need to carefully construct rules that don't further complicate—and increase the costs of—bringing broadband to the areas that needing it most. Let's instead hope the commission recognizes the costs of NIMBYism and its historical role in widening the digital divide.
Finally, the fact that the bill pays for broadband via appropriations is great news. For far too long, broadband buildout has relied on regressive universal service fees added to consumer phone bills. Congress' new willingness to put real money on the line for broadband could open the door to a discussion about reforming that system, and ending its continued burden on American families.
In short, passing the bipartisan infrastructure bill would make clear that connecting all Americans—including low-income Americans—is a national priority. But the results of legislative battles are notoriously hard to predict. Even if the bill becomes a law, it will take significant work by the administration to make good on the promise of actually closing the digital divide.
Joel Thayer is President of the Digital Progress Institute and an attorney based in Washington, D.C. The Digital Progress Institute is a D.C. nonprofit that seeks to bridge the policy divide between telecom and tech through bipartisan consensus.
The views expressed in this article are the writer's own.