Tracing New York City's Affordable Housing Problem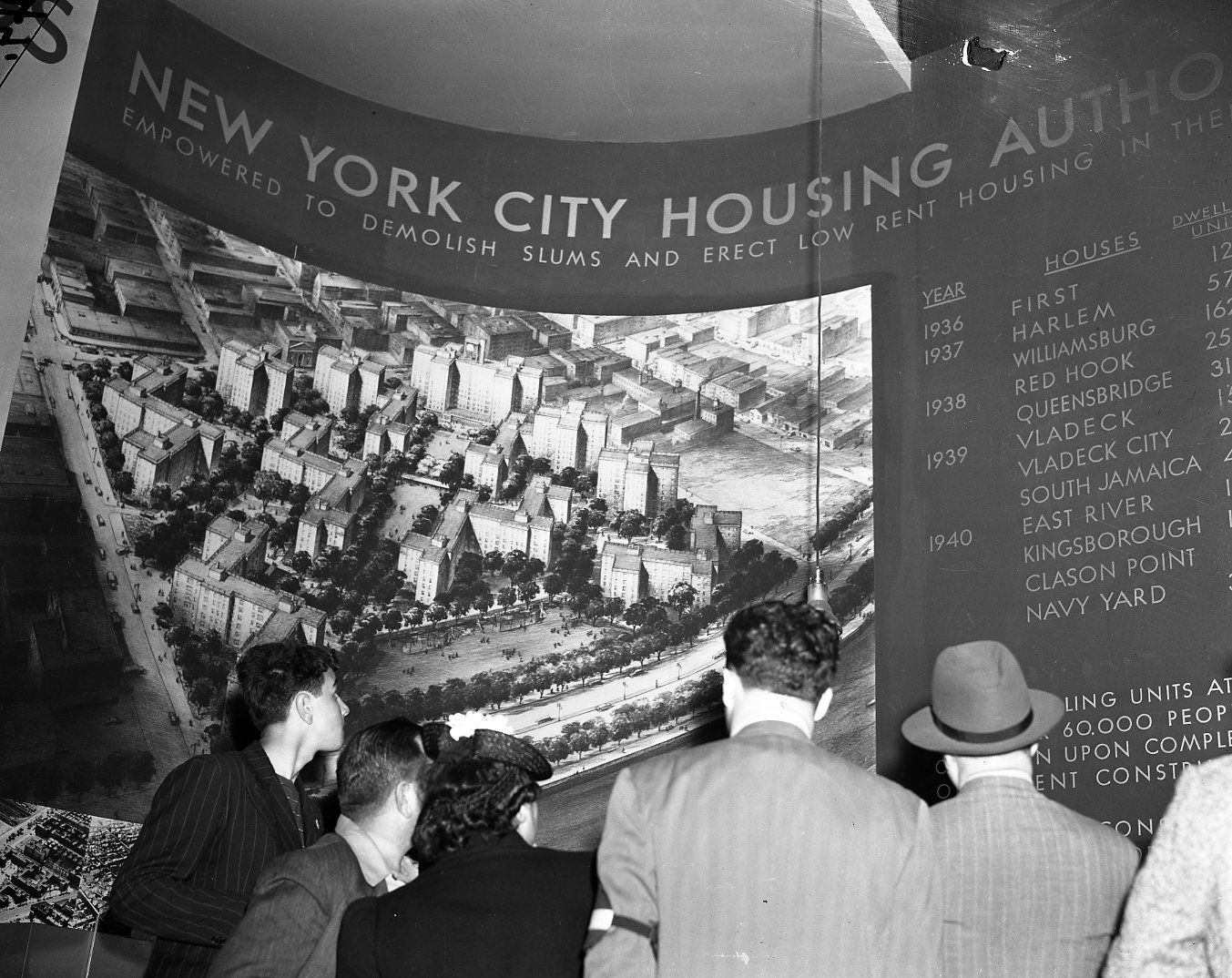 While "The Rent Is Too Damn High" Party launched a few years ago as little more than a minor political party's cry of protest, that phrase has since become de rigeur in serious discussions about affordable housing.
On average, New York City residents spend nearly 60 percent of their income on rent, according to a recent StreetEasy analysis, meaning they bear a significant "rent burden." Rent is considered "affordable" only if it covers 30 percent or less of monthly earnings.
In terms of raw numbers, analysts predict that median asking rent in New York City will hit $2,700 in 2015, "amounting to a staggering 58.4 percent of median income in the city," per StreetEasy.
When other data is taken into account, this market appears even worse for renters. Incomes are "stagnant," and the "short supply of rental units," coupled with soaring rents, has made New York City a particularly thorny field for renters to navigate. U.S. Census data cited by StreetEasy show that New York City rent has increased at approximately "twice the pace of income" from 2000 to 2013.
In response to what's widely recognized as a crisis, New York City Mayor Bill de Blasio made the preservation or creation of 200,000 affordable housing units within 10 years a key tenet of his campaign platform. (Whether he can deliver on this promise remains to be seen.)
For those seeking a historical context to this discussion, an exhibit titled Affordable New York: A Housing Legacy is opening soon at the Museum of the City of New York (MCNY). The museum has described Affordable New York as "the first ever exhibition tracing the past, present, and future of subsidized housing in New York City."
"Affordable New York: A Housing Legacy will locate the de Blasio initiatives in the continuum of pioneering work that makes New York City stand out as a municipality," the museum says. "As a result of efforts that date to the nineteenth century and continue today, millions of New York residents, close to a quarter of the city's population, now have access to a housing supply covered by some form of market protection."
De Blasio did not himself participate in the exhibition's curation, the museum said. As of press time, de Blasio's office had not responded to a request for comment.
Thomas Mellins, who curated Affordable New York, said the exhibit is timely and will help visitors to understand the nuanced history of subsidized housing in New York.
"In a relatively short period of time, it's gone from something that i think was of broad interest to something that's a really hot topic," Mellins, an MCNY guest curator, said of affordable housing. "It's hard to open the newspaper or turn on the computer and not see something about the issue of affordable housing in New York."
He added: "In the time I've been working on this, it's only become more and more relevant."
In particular, Mellins wants to convey the idea that the problem isn't new, that it dates to at least the 19th century, while emphasizing that New Yorkers have "excelled at addressing this problem" and taken a national leadership role in doing so. For example, the New York City Housing Authority was created in 1934—three years before the United States Housing Act of 1937, the Wagner-Steagall Bill, established federal housing aid, according to Mellins and NYCHA.
Mellins said the exhibition emphasizes numbers to show just how many New Yorkers call subsidized housing home. For example, up to 600,000 live in NYCHA developments, he says. The exhibition focuses on need-based housing. There are about a million rent-regulated apartments in New York City, comprising some 47 percent of the housing stock that is not necessarily need-based, according to the Furman Center for Real Estate & Urban Policy.
To trace this history, the exhibit will display some 200 objects and another 100 images will be presented digitally. The objects will include planning reports and brochures from affordable housing developments as well as "posters that were created under the Public Works Administration for NYCHA that have a kind of colorful, Art Deco-period look," Mellins said. There will also be architectural models of affordable developments dating to the 1920s, and contemporary and historic photography, he said.
Mellins also hopes Affordable New York will break down stereotypes about need-based housing and the stigma some attach to it—that the buildings are monoliths without character.
"It's not just red brick towers in the park," he said, referring to the highrise developments comprising many of NYCHA's apartments. "That's just one type. There are townhouses. There are freestanding, suburban-style ranch houses in the Bronx that are part of the subsidized housing program."
"Much of the affordable housing, you walk by it every day," Mellins said.
Affordable New York: A Housing Legacy will be on display at the Museum of the City of New York (1220 Fifth Ave.) from September 18 to February 7.