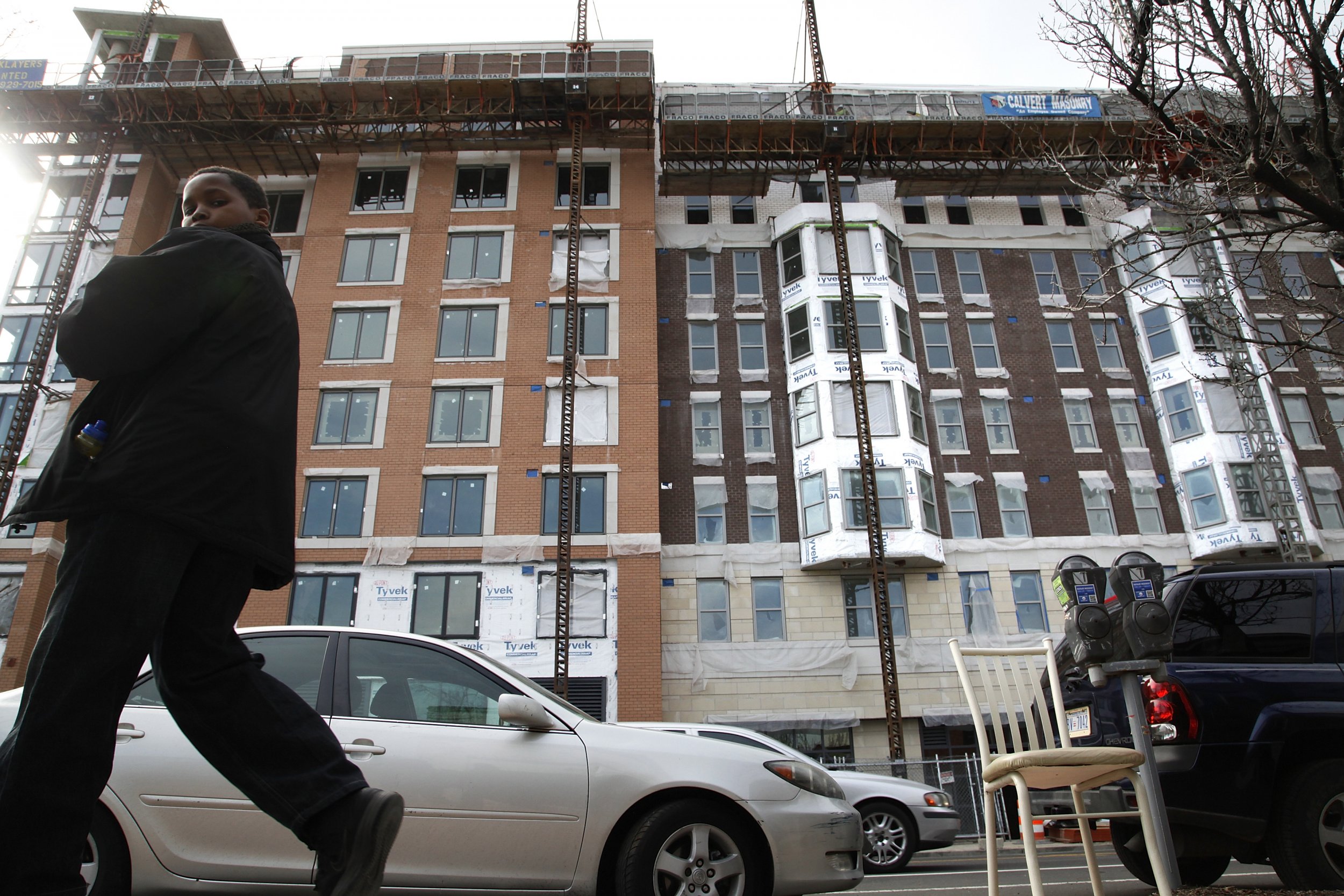 By 2025, nearly 15 million U.S. households will devote more than half of their income to rent, a new report projects.
That would be an increase from the 11.8 million households paying more than 50 percent of their income on rent in 2015, according to the report, "Projecting Trends in Severely Cost-Burdened Renters: 2015-2025," by Harvard University's Joint Center for Housing Studies (JCHS) and Enterprise Community Partners Inc.
Rent is considered "affordable" if it totals some 30 percent or less of one's income, explains Andrew Jakabovics, senior director for policy development and research at Enterprise. Renters who spend between 30 percent and 50 percent of their income on rent are considered "moderately" rent-burdened. Renters who spend more than 50 percent of their income on rent are considered "severely" rent-burdened.
Using U.S. Census data and Harvard's household growth projections, the results suggest "that even if trends in incomes and rents turn more favorable, a variety of demographic forces—including the rapid growth of minority and senior populations—will exert continued upward pressure on the number of severely cost-burdened renters."
Christopher Herbert, managing director of Harvard's Joint Center for Housing Studies, said in a statement: "Our analysis shows that even in the unlikely event that income growth greatly outpaces rent gains, the number of severely cost-burdened renters will remain near current record levels."
From 2015 to 2025, the U.S. adult population will increase some 24.6 million—or 10 percent—to 272 million, the report, citing Census Bureau data, says. The number of renter households is expected to increase by between four and six million. This increase, combined with wan income growth and rising rents, creates the potential for a dramatic upswing in rent-burdened households.
If rent and income grew in line with 2 percent inflation, "demographic trends alone would raise the number of severely burdened renter households by 11 percent from an estimated 11.8 million in 2015 to 13.1 million in 2025," the report says.
In addition to this baseline estimate, the researchers experimented with eight different rent-income scenarios to see how that affected the number of severely rent-burdened households.
Even the best-case scenario tested by researchers—where household incomes exceed rent growth by 1 percentage point annually for the next 10 years—wasn't that great. With that very favorable (and very unlikely) variable, the researchers only predict a drop of of 169,000 severely rent-burdened households. That's because even these significant income increases wouldn't outpace demographic trends, namely the growing population and the resulting growth in rental households.
Under the worst-case-scenario tested by researchers—where rent went up 1 percent more than income annually in the next 10 years—severely cost-burdened renters would hit 14.8 million by 2025. That's a 25 percent increase.
For Jakabovics, the study brings to light that severe rent burdens are not limited to notoriously expensive areas like New York City or San Francisco.
"This is a problem that exists not just in a couple of places," he says. "It's pervasive."
The outlook is not good for renters, but the doomsday scenario does not have to take place, he says.
"While we predict there are going to be significant increases, none of these trends are necessarily set in stone," he says, "but it will take collective will to address the problem."
The report does not focus on solutions, however, Jakabovics said one way to increase the affordable housing stock is by bolstering tax incentives.