Afghanistan's President Ghani Vows to 'Bury' ISIS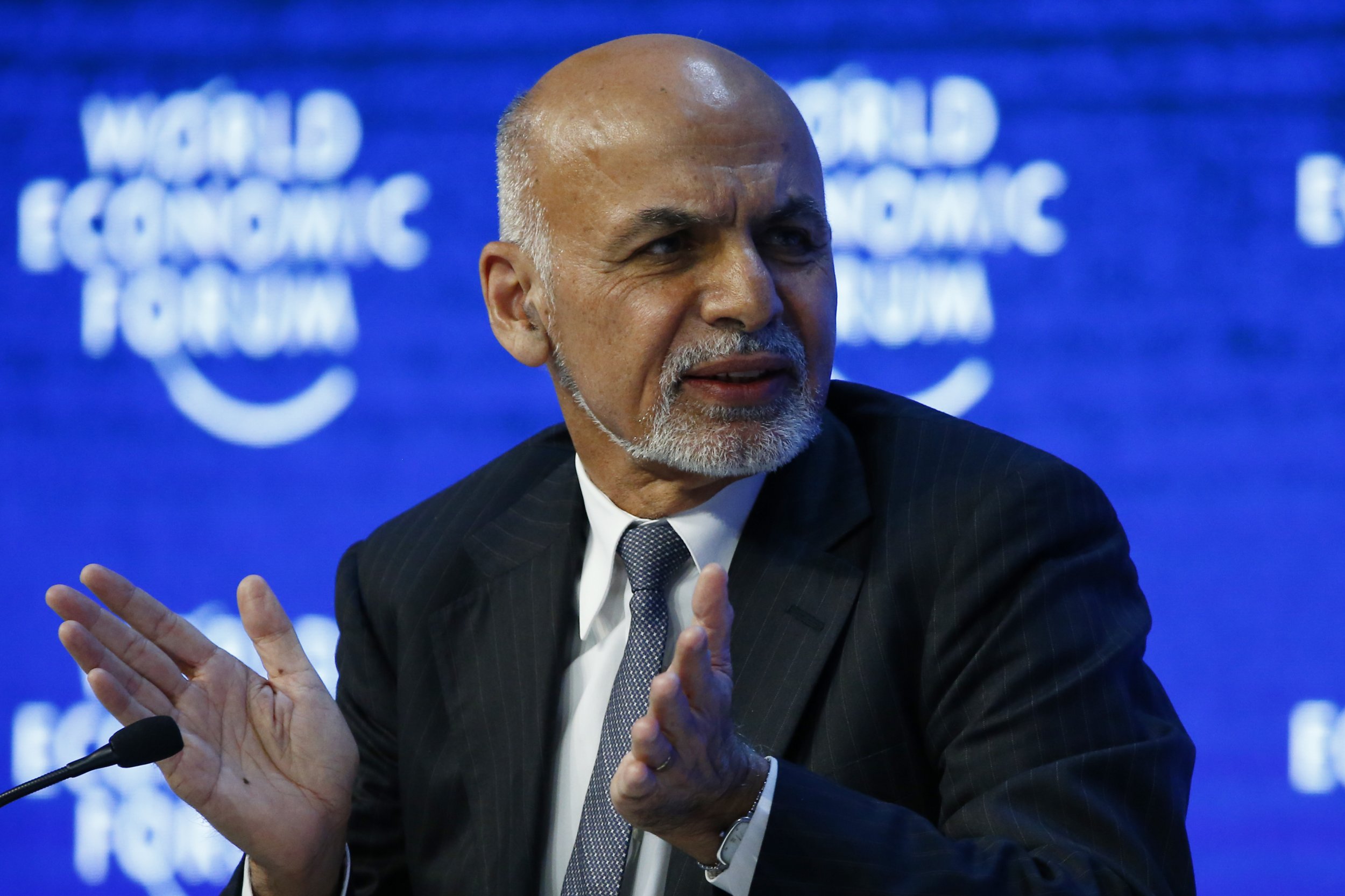 Afghanistan's president Ashraf Ghani has said that the Islamic State militant group (ISIS) will not be allowed to grow in his country and has promised to "bury" it, the BBC reports.
The U.S. State Department recently classified ISIS's Afghan offshoot, known as Islamic State-Khorasan, as a foreign terrorist organization, giving the U.S. military permission to target the group in Afghanistan. According to the State Department, ISIS's branch in Afghanistan was formed in January 2015 and consists of disaffected former members of the Pakistani Taliban and the Afghan Taliban.
In a BBC interview at the World Economic Forum in Davos, Switzerland over the weekend, President Ghani said that ISIS was "not an Afghan phenomenon" and that the Afghan people had been alienated by the group's brutal atrocities.
"We will bury Daesh. We are not going to sacrifice our prospects for other peoples' sake," said Ghani, using an Arabic acronym to refer to ISIS. "They have now confronted the wrong people and they need to know the consequences."
General John Campbell, the top U.S. military commander in Afghanistan, estimated in December that there are up to 3,000 ISIS fighters in Afghanistan, mostly based in Nangarhar and Kunar in northeastern Afghanistan.
ISIS has clashed with the Taliban and other local militias in the Nangarhar province in eastern Afghanistan. In December, members of a militia loyal to Haji Zahir, the deputy speaker in the Afghan parliament, beheaded four ISIS fighters and displayed their severed heads on the side of a main road.
Ghani also called for regional action to confront the threat of ISIS spreading beyond its main hubs of Syria and Iraq. "A lot of my diplomacy has been to create the regional consensus, and a region with the inheritance of previous animosities and short-sighted behavior is something that is going to require effort and focus," said Ghani.
As well as Afghanistan, ISIS is thought to have a significant presence in Libya and has attempted to expand its influence in sub-Saharan Africa by reaching out to other militant groups, including Boko Haram and the Somali organization Al-Shabab.