Afghan Who Saved American Navy SEAL Awaits Help From U.S.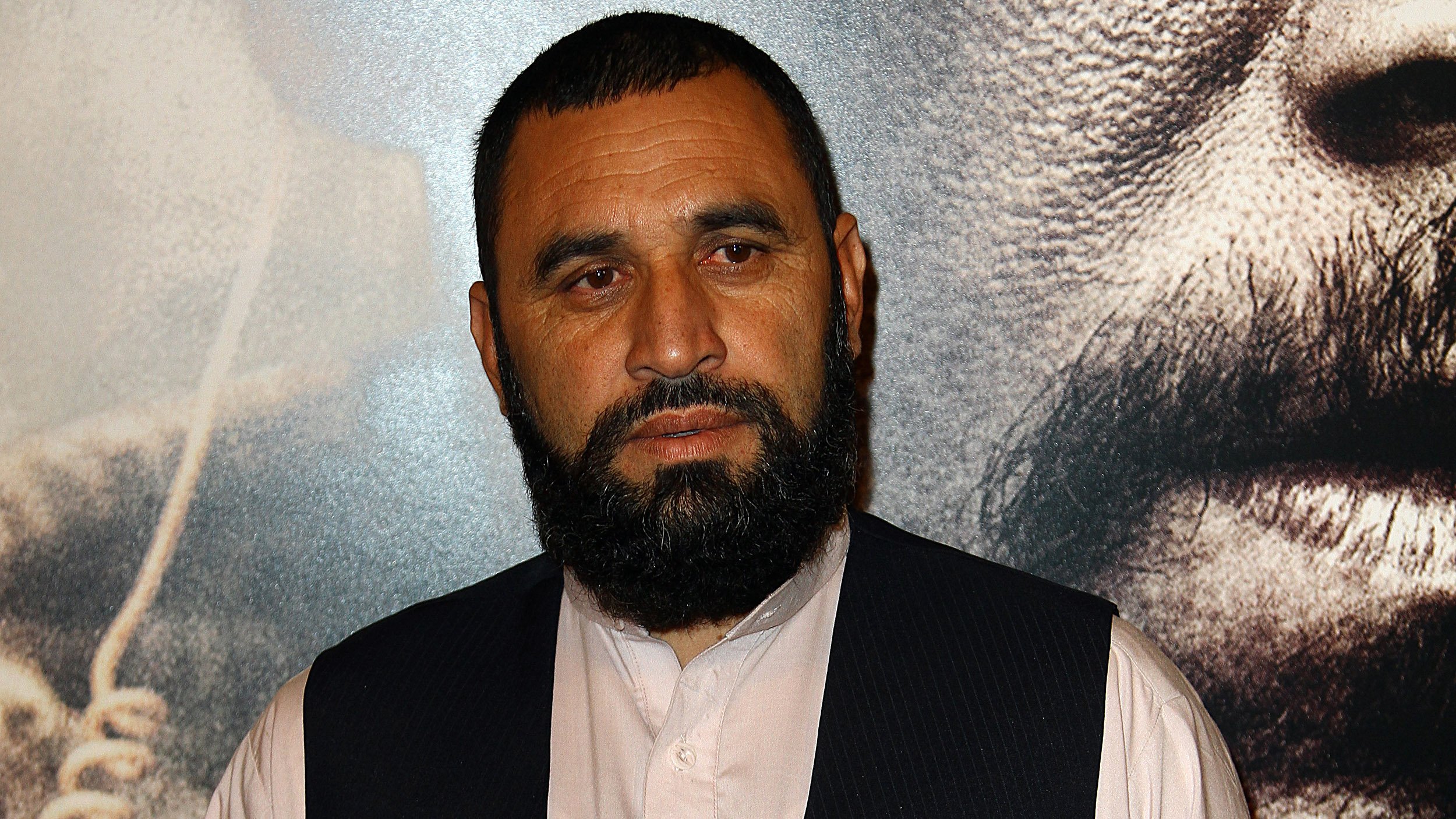 Mohammad Gulab, an Afghan man who saved an American Navy SEAL in 2005, and whose heroism inspired a Hollywood movie, finally escaped Afghanistan last Saturday after spending years dodging the Taliban's efforts at retribution. While Gulab is markedly safer in the undisclosed neighboring country to which he was sent, his attorney, Michael Wildes, still fears for Gulab's life.
"We have an application in before Homeland Security who are going to petition the U.N. to have him resettled in the United States as it is in our nation's interests to do so," Wildes said."But I have not heard from Homeland Security, and I am frankly concerned that he will be sent to another country where he can still be imperiled, he can be found in that part of the world and killed."
Gulab suffered years of Taliban attacks in Afghanistan—hiding during the day and only traveling under the cloak of night to visit his family—after the United States failed to protect him. In a letter which was allegedly left for Gulab by the Taliban and provided to Newsweek by Wildes, the group is well aware that Gulab is not being protected and says, "Soon [the Taliban] will send you to the grave or will arrest you alive."
"I was sorely disappointed that we had to go through the efforts we did, which was to get exit visas, get passports, have them get our visas to go to another country and then get him out when he didn't have to go through any of that thought process to save Navy SEAL [Marcus] Luttrell," said Wildes.
"But then the State Department agent I was dealing with made it clear to me that…he was such a high target that he would imperil not only his family on the way into the embassy but that methods and procedures of dealing with…extractions…would be compromised," he added.
The saga began in June 2005 when Gulab encountered a badly injured stranger near his home in the mountainous region of Kunar province in northeastern Afghanistan. The stranger, whom Gulab instantly knew was American, was Luttrell.
Luttrell was the only survivor of a Taliban ambush that claimed the lives of the three other members of his recon team, as well as the 16 special operations forces that had come to their rescue.
When Gulab found Luttrell, he was in critical condition; bleeding profusely from two bullet wounds, with a broken back and shrapnel lodged in his legs.
Despite the risks associated with protecting Americans, Gulab took Luttrell into his home. Gulab continued to protect Luttrell even as the Taliban's oscillated between offering him money in exchange for the soldier and threatening him with death for failing to do so.
Members of Gulab's village sent a man on foot through mountainous terrain to alert a nearby American base of Luttrell's condition. Several days later, American helicopters airlifted Luttrell out of the village. Gulab, however, remained behind—still a target of the Taliban.
In 2009 an unidentified gunman shot Gulab in the leg. Though the damage was minimal, it was a reminder that he had put his life and the life of his family at risk with little protection in return.
In 2010, three years after writing a book about his experiences called Lone Survivor, Luttrell helped Gulab obtain a temporary visa and paid for his visit to the U.S. The two spent nearly three weeks at Luttrell's Texas ranch. Though unable to speak the same language, they shared a bond.
"I love him," Gulab said in an interview with 60 Minutes. "He's my brother." And Luttrell agreed. "We're family.…We're brothers in blood."
In 2013, Gulab returned to the U.S. at the request of Universal Studios in order to help with the publicity of Lone Survivor, the movie version of Luttrell's book. After months in the states, Gulab hoped he would be able to stay in the country.
Luttrell suggested Gulab seek asylum, but the Afghan worried that doing so would prevent him from ever returning home. Instead, he sought a green card, which he never received. "I was 100 percent sure the U.S. government would give me a green card," Gulab told Vocativ. "I sacrificed a lot."
Luttrell did not respond to Newsweek's request for comment.
When Gulab returned home to Afghanistan, a pirated copy of Lone Survivor had beaten him there, resulting in a renewed stream of death threats.
Though Gulab and his family are now safer outside of Afghanistan, Wildes' efforts bring him to America are not over.
"We want to show Americans we want these individuals to become Americans because they're basically the stuff that our founding fathers envisioned this country to be…people who instinctively love and want to protect one another. And the sooner we give people like this green cards the sooner this war on terrorism will end."