Afghan Woman Begs American Soldier for Help in Heart-Wrenching Video
A young Afghan woman pleaded outside of a barb-wire-covered fence, saying, "You're our family. Please help," as American soldiers looked on in a video shared by Voice of America Persian TV host Masih Alinejad.
While the young woman's identity and ties to the American military remain unknown, her desperation mirrors that of the thousands of Afghans who rushed the Kabul tarmac this Monday following the Taliban's takeover of the country.
In a statement by the Pentagon on Monday, Director for Defense Intelligence Garry Reid voiced the administration's intent to evacuate 22,000 Afghan asylum seekers awaiting the processing of their Special Immigrant Visa (SIV) applications.
Roughly 80,000 Afghans qualify as SIV candidates, according to Reuters. However, current efforts to evacuate have focused on evacuating those in the country able to board military aircraft in Kabul.
Law makers across the aisle, from Sen. Mitch. McConnell (R-K.Y.) to Sens. Bob Menendez (D-N.J.) and Edward Markey (D-Mass.), have criticized the Biden administration's approach to evacuation with many stating his team should have been directed to act sooner. Alinejad, who is of Iranian descent and has been critical about the treatment of women in that country, voiced her disapproval in a tweet accompanying the video.
"This young Afghan woman is begging an American soldier at the airport to save her," she wrote. "This breaks my heart because I know that the American government gave them hope, but is now leaving them alone and hopeless. This is called betrayal."
Previous reporting by Newsweek detailed the stories of U.S. military members and their reliance on native translators. In this report, former Army captain and Bronze Star winner Blake Hall said that Afghans who assisted the U.S. would "be hunted down and killed" by the Taliban.
Hall's own interpreter was killed during a bombing, and Hall has since worked with a number of news agencies, government officials, and former service members to spread awareness about the dangers these individuals may face.
So far, the Taliban has released more moderate messaging than the kind seen during their previous reign of rule between 1996 and 2001. Taliban spokesman Zabihullah Mujahid said during a broadcast that women's rights would be respected and women would be allowed to attend work and school, something that was not the case in years prior.
Expediting refugees remains an ongoing process. On August 18, approximately 1,200 individuals have been processed at Hong Kong International Airport, a State Department spokesperson told Newsweek in an email.
"Operation Allies Refuge has brought more than 2,000 Afghans who are eligible for Special Immigration Visas and their families to the United States. In total, the United States has resettled more than 76,000 Afghan special immigrants since the start of the program," the spokesperson said.
"In addition to expediting the evacuation of US citizens and their family members, we are also doing everything we can to accelerate our efforts to relocate Afghans at risk, including those Afghans who have worked with us or on our behalf over the years," they added.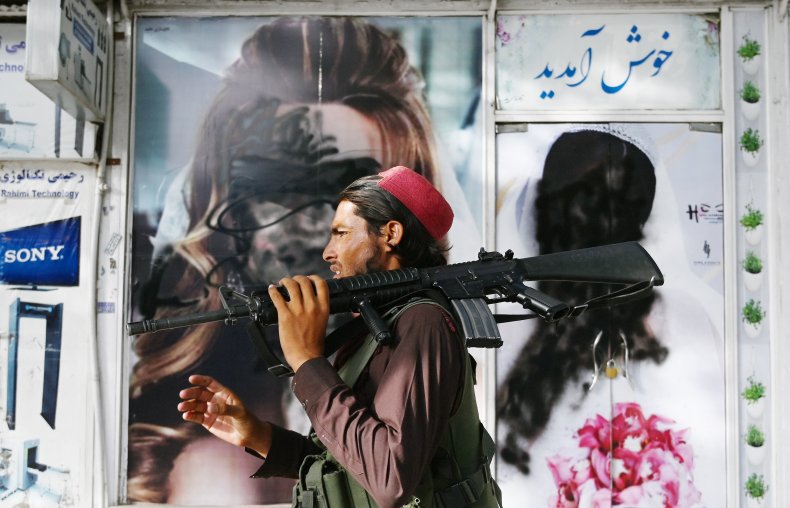 Update August 18, 2021 at 7:18 p.m.: this story has been updated with comment from the U.S. State Department.