Afghanistan Conference: U.S., U.K., Pledge to Support Fledgling Government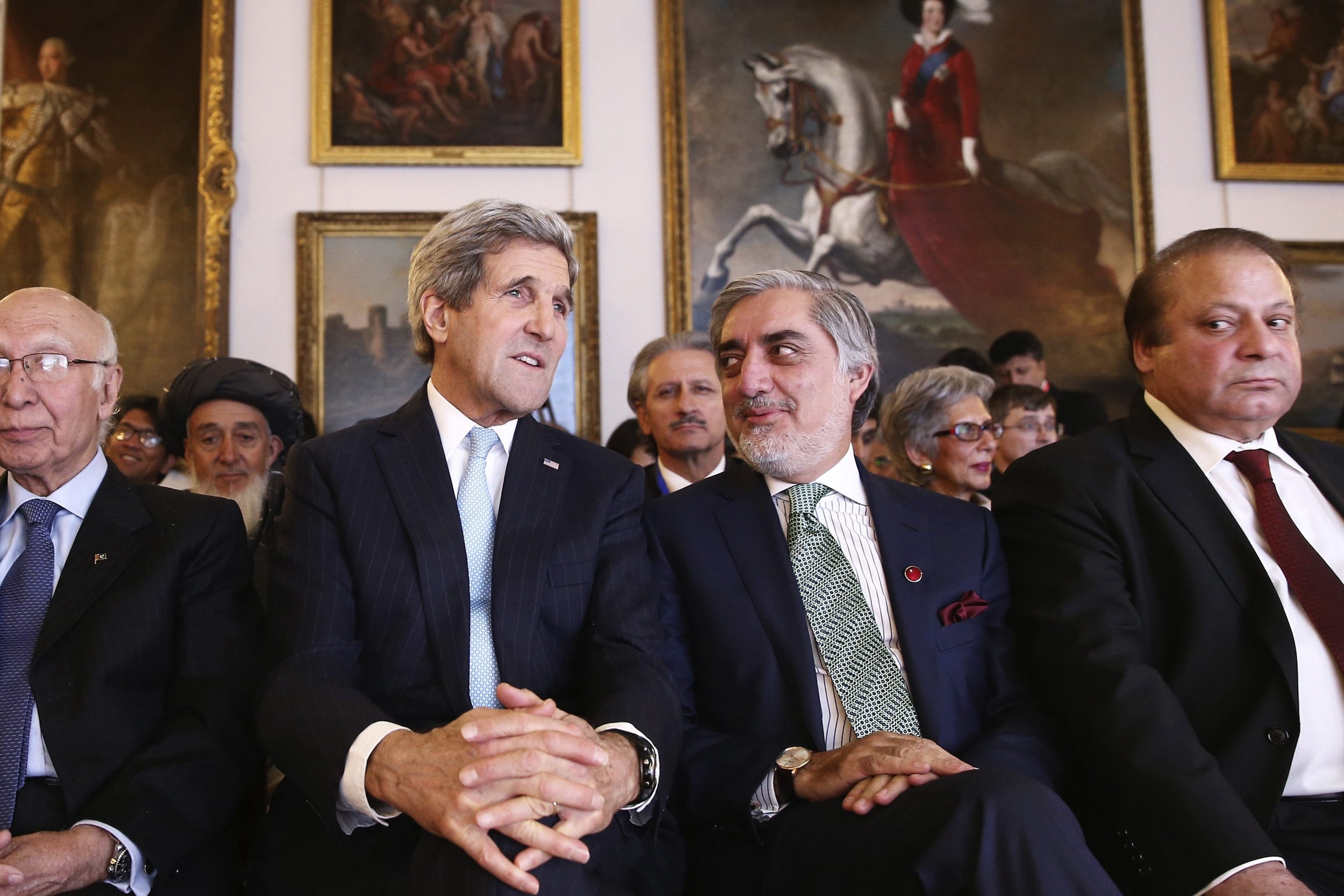 On Thursday, Allies of Afghanistan called on the country's government and people to support donation efforts by the international community, saying in turn, they won't abandon the country.
Representatives from the U.S., U.K. and other countries met in London with representatives of Afghanistan at a conference to discuss that country's future.
"Today we must reaffirm that commitment to support the Afghan people as they develop their economy, realize their rights and connect with their region," U.K. Foreign Secretary Philip Hammond said at the conference.
"But there are two sides to the commitment: The Afghan people and government in line with the Tokyo agreement must demonstrate to the taxpayers of donor countries that their assistance is being used wisely," he said, referring to the 2012 meeting of international leaders in Tokyo during which Afghanistan pledged to improve government accountability and sustainability.
The aim of is year's meeting is to regroup and check on the progress that has been made since 2012. No additional aid money is expected to be pledged.
Delegates from more than 60 countries met with Afghanistan representatives, including President Ashraf Ghani and Chief Executive Abdullah Abdullah. The meeting took place a few months after a contested election in which both claimed victory. Ghani and Abdullah currently share power in a U.S.-brokered coalition government.
The one-day conference, which was attended by heads of state including Pakistan's Prime Minister Nawaz Sharif, is an opportunity for Afghanistan to announce its vision for the next decade and for other countries to make commitments for supporting the country as NATO forces prepare to leave the country at the end of this year.
"We hope that we will never need direct combat support (again), because the last thing we want is more blood," Ghani said. "Peace is a top priority for us."
About 12,000 NATO troops will remain in the country after December 31, down from a peak of 140,000 in 2011, The Guardian reports. 21,000 Afghan civilians lost their lives in the 13-year-old war to defeat the Taliban and Al-Qaeda, as well as 2,210 American and 453 British troops. Activists are concerned that aid money will dry up when troops leave, and the conference is a chance to make assurances that funding will continue.
The U.S. had committed to no longer having a combat role in Afghanistan next year, with remaining U.S. troops intended to only provide training and the ongoing pursuit of remaining members of Al-Qaeda.
However, The New York Times reported earlier this month that President Obama was in fact planning a more expansive mission for the American military in Afghanistan than previously planned which would allow "American jets, bombers and drones to support Afghan troops on combat missions," The New York Times reported.
U.S. Secretary of State John Kerry said the country has "committed not just to maintaining, but to building on the progress that was made in the last decade, including continued advances in respect to the rights of women and girls," said Kerry.
Yet persistent security issues remain, with the Taliban staging suicide and bomb attacks in Kabul before the conference.
Afghanistan remains one of the world's poorest countries, and the rights of women and girls are at risk. The country was also ranked 172 out of 175 countries in Transparency International's recent 2014 Corruption Perception Index, followed only by Sudan, North Korea and Somalia.