Taliban Leader Mullah Akhtar Mansour Reported Either Injured or Dead in Aghanistan Firefight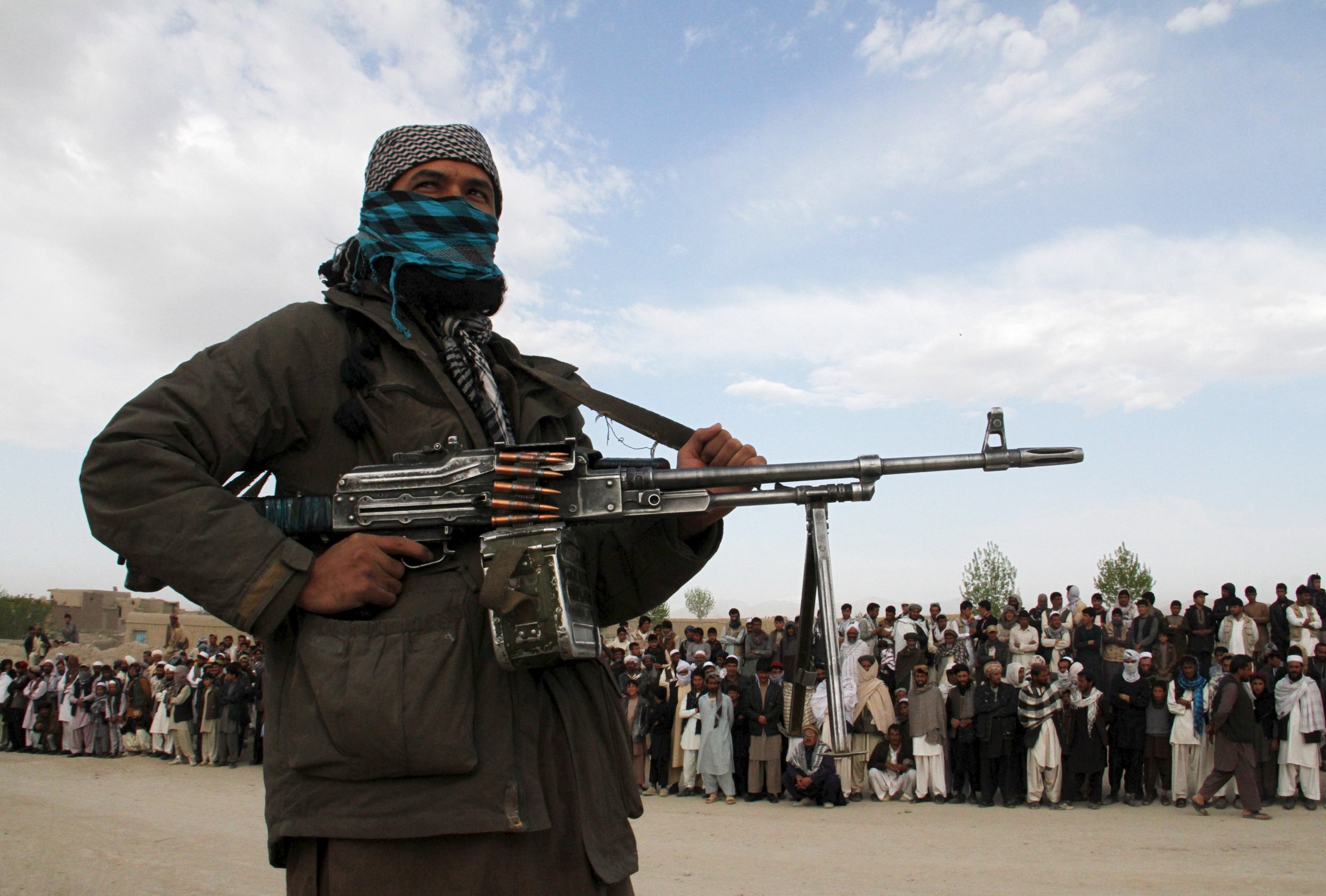 Afghanistan's government is attempting to establish the fate of the Taliban militant group's new leader Mullah Akhtar Mansour after reports emerged on Wednesday that he was severely injured in a shooting at a meeting of the group's senior commanders.
A Taliban spokesman denied that Mansour was injured at all, saying the reports are "absolutely baseless," but the group typically does not speak publicly on the status of its prominent members. The group denied for two years that its former supreme leader Mullah Omar had died until Afghan officials revealed in July that Omar had died in a hospital in Pakistan in 2013.
Regarding Mansour, Pakistani and Afghan officials say that the militant leader was at least seriously wounded in the clash near the Pakistani city of Quetta, near the southern Afghan border.
"We are trying to establish whether Mansour is dead or alive," Sultan Faizi, spokesman for the Afghan first vice president, told AFP news agency. "His situation is critical."
A senior Pakistani intelligence official, speaking to AFP on condition of anonymity, said that the leader was "very seriously injured" in a "heavy exchange of fire."
It remains unclear if Mansour survived the firefight. The clash comes four months after he was appointed to replace Omar as the head of the deeply divided group. Sources close to the group told AFP that at least four Taliban members were killed in the gunfight that reportedly took place at the home of Taliban commander Abdullah Sarhadi.
"There were differences on some points which later turned into harsh words, then Sarhadi opened fire and the others returned fire," the AFP quoted the Taliban source as saying.
Under Mansour's short time as leader, the group has continued its insurgency against Kabul, carrying out a number of deadly suicide bomb attacks against Afghan police and western targets, such as a U.K. military vehicle in October. The group also launched an assault on the city of Kunduz in September, capturing it before Afghan forces conducted a counter-offensive to wrestle it back from the militants.
On Monday, the U.S. Embassy in Kabul received reports of an "imminent attack" in Kabul later in the week and warned American nationals to exercise "extreme caution."
The continued attacks have threatened further to derail peace talks between the Afghan government and the Taliban, sponsored by Pakistan. Islamabad sponsored a first round of talks in June but the announcement of Mullah Omar's death in July delayed further talks.