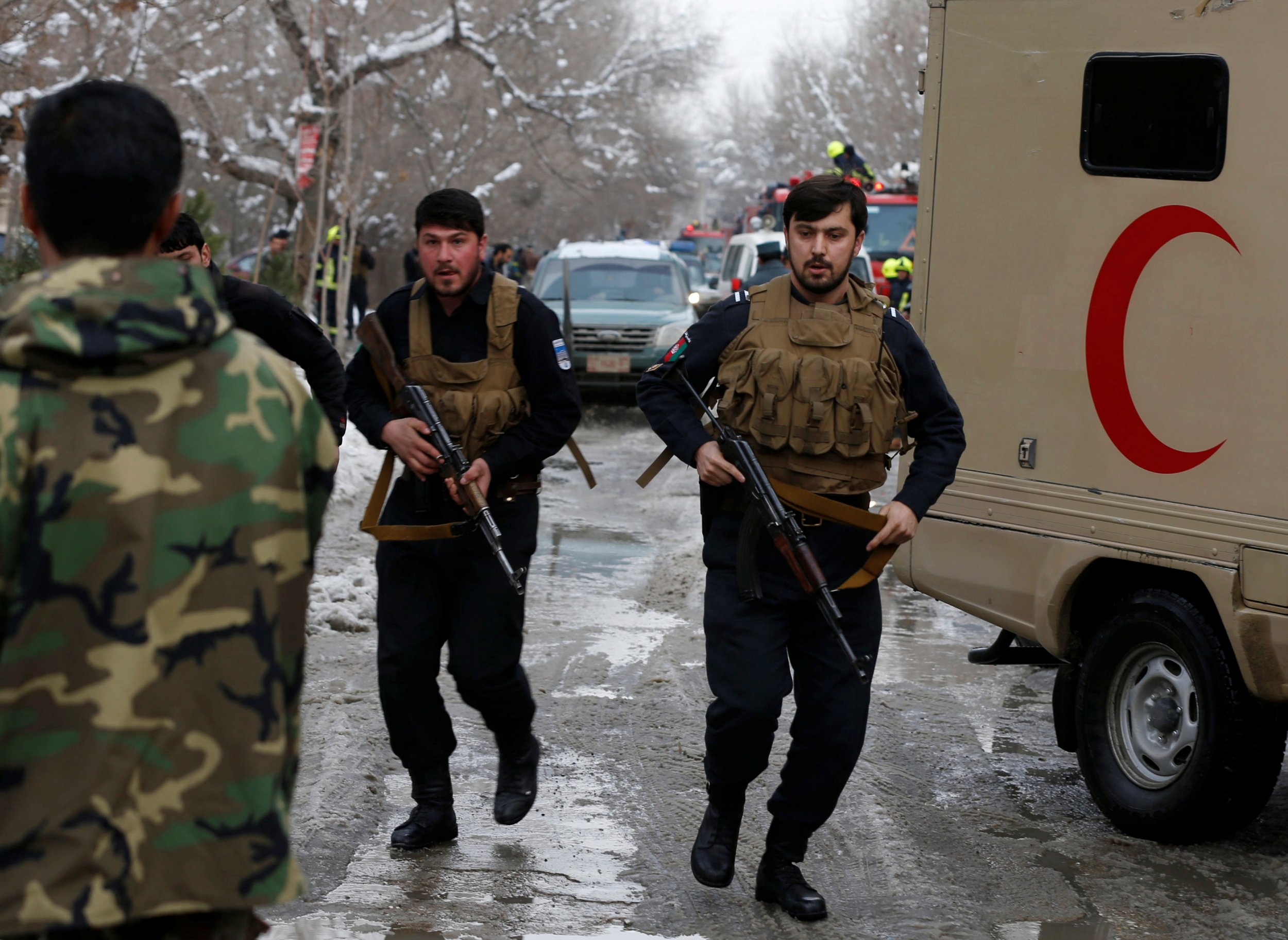 Medical facilities in Afghanistan endured more than 240 attacks by armed groups in 2015 and 2016, resulting in extensive damage to equipment and buildings, deaths of staff members and patients and a worsening situation for the health of the country's children.
Detailed in a report released Monday by Watchlist on Children and Armed Conflict, the attacks were mainly carried out by the Taliban and other anti-government groups. However, the Afghan National Defense and Security Forces (ANDSF) also carried out more than 35 attacks, the group said, adding that it wants U.N. Secretary General António Guterres to list the ANDSF as "one of the parties responsible for the attack."
Related: Afghan woman gang-raped after fleeing abusive husband: report
The report focuses on four provinces: Kunduz, Nangarhar, Helmand and Maidan Wardak. As of November 2016, more than 30 percent of Afghanistan did not have access to health care, according to the country's Ministry of Public Health.
Violent attacks on medical facilities are making worse the dire state of health care in Afghanistan, according to the report. Nearly five million people in the country are in "critical need of health care," including more than a million children suffering from acute malnutrition—a 40 percent increase since January 2015. Measles rates have increased by 141 percent, and child casualties rose by 24 percent between 2015 and 2016, according to the U.N. Assistance Mission in Afghanistan (UNAMA). Among children, deaths from preventable diarrhea-related diseases and polio have also increased, the report says.
"Targeted attacks on medical facilities have decimated Afghanistan's fragile health system, preventing many civilians from accessing life-saving care," Christine Monaghan, research officer at Watchlist and author of the report, said in a statement on Monday. "Children suffer as a result—we are seeing more deaths, injuries and the spread of disease."
The report also includes details of the October 2015 attack by U.S. forces on a hospital in Kunduz, run by Medecins Sans Frontieres (Doctors Without Borders). Following an investigation, the U.S. military called the hospital strike, which killed 30 people, a "tragic mistake."
The group is calling on all parties—including Afghan and international forces—to stop attacks on medical facilities and personnel.