Gunmen Storm Afghan Government Building: At Least 29 Killed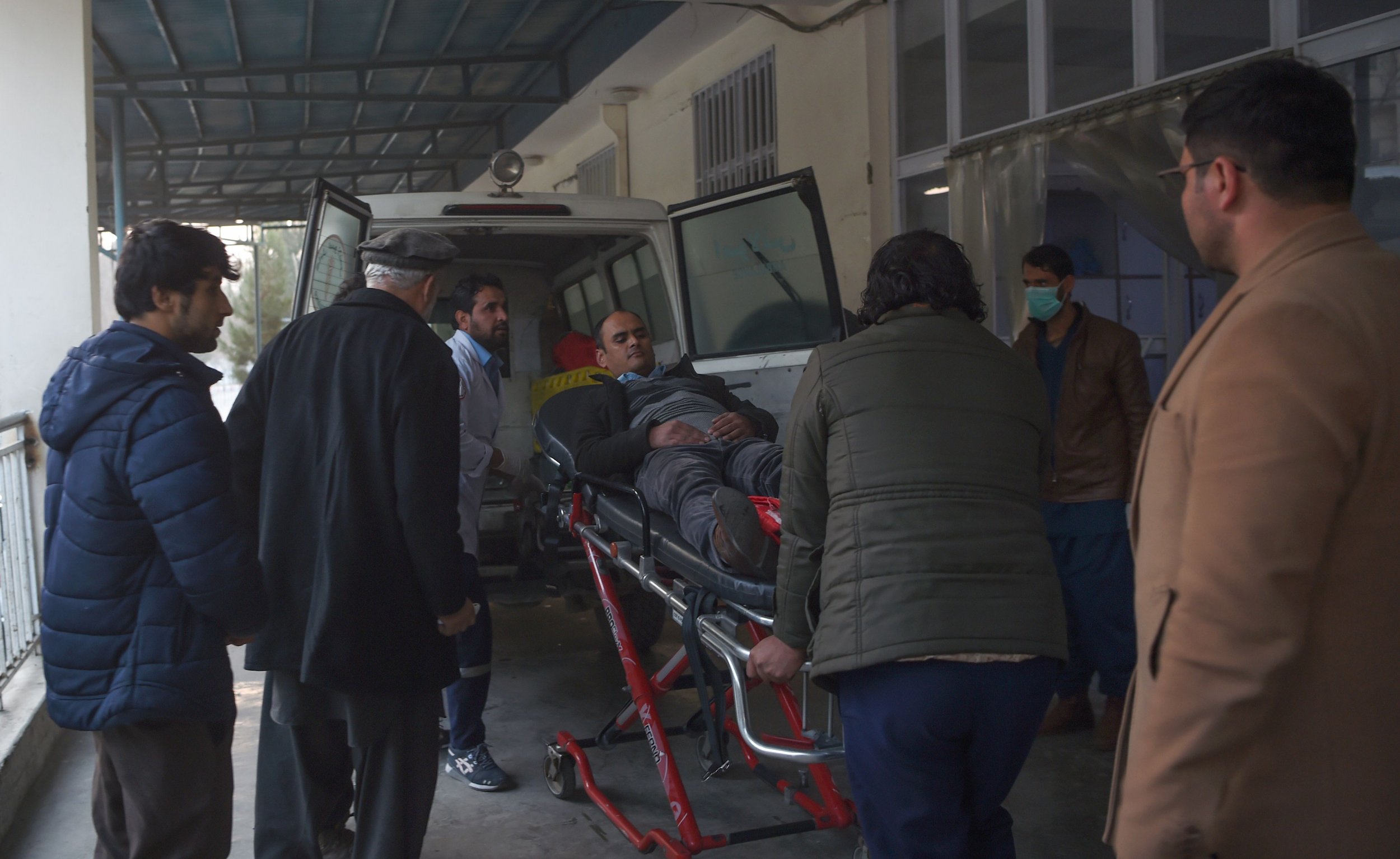 More than two dozen people were killed in Kabul on Monday when gunmen stormed a government building and engaged security forces in an hours-long, coordinated assault in the heart of the Afghan capital.
The attack was initiated by a suicide bomber, who blew up his car outside the building of the National Authority for Disabled People and Martyrs' Families, Reuters reported, citing Interior Ministry spokesman Najib Danish.
A wave of attackers then rushed into the building, taking civilian employees hostage as they exchanged fire with Afghan security forces. At least 29 people were killed, most of them government workers, and another 23 people were wounded, according to Danish.
The gunfight lasted for nearly eight hours before security forces shot and killed three of the attackers, ending the assault. No militant group has claimed responsibility for the attack.
Kabul has suffered several similar attacks on government buildings and prominent meeting places in recent months. Both the Taliban and the Islamic State affiliate in Afghanistan have been able to carry out devastating daytime attacks in the capital this year, one of the deadliest for civilians in the entire 17-year war.
Monday's attack comes three days after Trump administration officials told The Wall Street Journal, The New York Times and other outlets that about half of the 14,000 U.S. troops currently deployed to Afghanistan would be withdrawn over the next several months. The U.S. has been fighting in Afghanistan since 2001, when it invaded to topple the Taliban regime that had harbored the al-Qaeda militants who planned the 9/11 attacks.
Trump came into office having publicly signaled a desire to pull American troops out of Afghanistan, but he was convinced to send about 4,000 more to help Afghan security forces turn the tables on a resurgent Taliban. At the same time, the administration began a diplomatic outreach to the Taliban in hopes of negotiating a peace settlement that would allow U.S. troops to leave.
Over the past 18 months, the administration's strategy for Afghanistan has done little to reverse Taliban gains. Trump now appears to be implementing a rapid timetable for withdrawal instead of the "conditions-based" approach advocated by former Defense Secretary Jim Mattis and senior military commanders.
The decision to withdraw as many as half the American troops in Afghanistan has already had serious ramifications for the U.S.-backed government in Kabul. On Sunday, Afghan President Ashraf Ghani on fired his defense and interior minister and replaced the with two hardline Taliban opponents.
Gunmen Storm Afghan Government Building: At Least 29 Killed | World