Pompeo Touts Trump's Afghanistan Strategy Despite First Insider Attack on U.S. in Over a Year
Secretary of State Mike Pompeo landed in Afghanistan Monday in an unannounced visit to the region just two days after a U.S. soldier was killed in the first insider threat attack on U.S. forces since June 2017.
Pompeo, the former CIA director, met with Afghan President Ashraf Ghani at the presidential palace, along with other Afghan dignitaries and U.S. officials in his day-long visit to the country. The timely visit to the region is significant as it comes after the collapse of a brief ceasefire between militants and the Afghan security forces, and shortly after U.S. Army officials released the name of the U.S. soldier killed in Saturday's insider threat attack.
Corporal Joseph Maciel of South Gate, California, was just months away from his 21st birthday, his father, Jose Leal, told Newsweek by text message Sunday. He said the family was not ready to fully comment on their son's death.
"My baby my son he love he's country he give he's [sic] life for us to have freedom love you baby," the father posted on Facebook.
Maciel was at the start of his Army career when he deployed to Afghanistan in February 2018 as a member of the 1st Battalion, 28th Infantry Regiment, known as the "Black Lions" out of Fort Benning, Georgia.
"Cpl. Maciel was an excellent Soldier beloved by his teammates and dedicated to our mission. He will be greatly missed by the entire Black Lion family. Our prayers are with his family and friends during this difficult time," said U.S. Army Lieutenant Colonel David Conner, Maciel's battalion commander, in a press statement.
While an investigation into the attack is ongoing, U.S. officials said the attack occurred at the Tarin Kowt Airfield in southeast Uruzgan province around 3 p.m. Maciel died of wounds he sustained during the attack. Two other U.S. service members were wounded and as of Saturday were in stable condition and receiving treatment. Officials declined to say whether the wounds were caused by small arms fire or by some other method.
U.S. Army Lieutenant Colonel Martin L. O'Donnell, a spokesperson for Resolute Support in Afghanistan, told Newsweek that it would be premature to speculate what Afghan government agency the attacker was associated with. He said they were aware of Taliban's statement released to media outlets on Saturday praising the attacker, who they claim was a member of the Afghan National Army. It is not known at this time if the attacker was a member of the Taliban or acted alone.
Maciel is the third U.S. combat death in Afghanistan this year. There were 47 so-called "green-on-green" attacks, in which Afghan security forces were attacked from within their own ranks, from December 1, 2017, through May 31. There were no insider attacks on U.S. service members during the same period, according to a Department of Defense (DOD) report released last month.
Since U.S. involvement in Afghanistan began in October 2001, 1,876 U.S. military personnel have been killed in action and 20,385 have been wounded in action, as of May 31.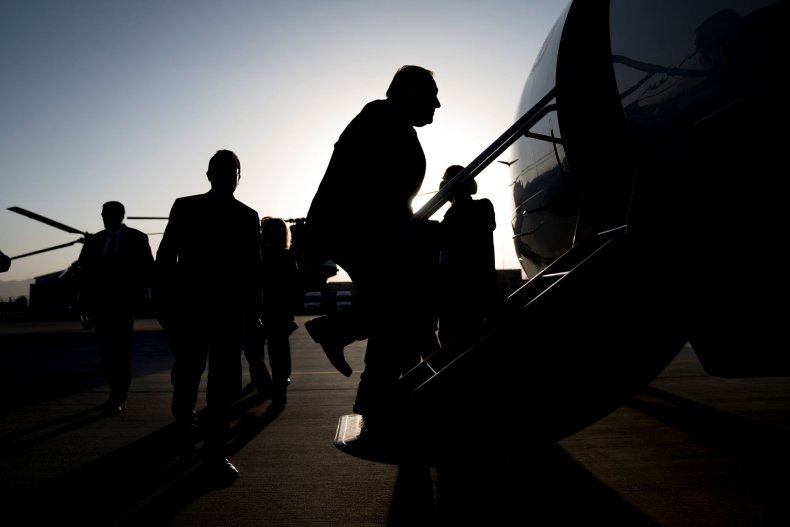 Army officials told Newsweek that Maciel was posthumously awarded a Bronze Star with combat distinguishing device, meaning Maciel's medal was awarded for his personal heroism and valor in combat rather than other Bronze Star medals awarded for meritorious service or individual achievement. He was also posthumously promoted to his present rank, awarded the Purple Heart and the Afghanistan Campaign Medal, Major Tony Hoefler, an army deputy public affairs director, told Newsweek.
Training Afghan security forces has historically been one of the most dangerous and frustrating tasks for American troops as a resurgent Taliban has gained momentum within the region aimed at undermining U.S. and Afghan government efforts to build a stable state.
President Trump announced a surge of more than 4,000 additional American troops into Afghanistan last August. About 14,000 American forces now operate throughout the region. But U.S. military officials say Afghan security forces remain dependent on American assistance and are not ready to defend their country without foreign aid. While progress has been made in training the Afghan National Army, the Afghan police force remains stagnant.
Maciel's unit deployed earlier this year to support members of the 1st Security Force Assistance Brigade, known as SFABs, a concept unit first developed in early 2017 as part of the Trump administration's new strategy in Afghanistan. The SFABs, which are staffed with around 1,100 advisers and conventional Army soldiers, aim to relieve Special Forces units of the burden of training, advising and assisting Afghan forces on missions.
"While it has always been a core competency under the Foreign Internal Defense under Special Forces, the [Pentagon] now wants to make it a core competency [for conventional military forces]," James Cunningham told Newsweek earlier this year. "They are trying to get conventional forces to operate like the Special Forces."
The U.S. military has historically grappled with how to train Afghan security forces in a safe and adequate manner amid the Taliban's aggression toward limiting the success of the Afghan security forces.
A day before the attack on U.S. forces in Uruzgan province, the Taliban issued a statement rejecting another Afghan deal for peace talks in Kabul. "[We] are not interested in talks while foreign soldiers are still on Afghan soil," Taliban spokesman Zabihullah Mujahid said.
Senior Taliban leadership have expressed interest in holding peace talks over the years, but have refused to meet with the Afghan High Peace Council, the government body designed to negotiate an end to the war, due to a continued U.S. presence on Afghan soil.
Pompeo told reporters Monday that the Trump administration's strategy in Afghanistan "is working" but that a lasting peace must have its foundational roots within the Afghan government and its citizens.
"The American role will be important in this," the secretary of state said. "We can't run the peace talks; we can't settle this from the outside," Pompeo said. "The region and the world are all tired of what is taking place here in the same way that the Afghan people are no longer interested in seeing war."
In addition to Pompeo meeting with Afghan officials, the secretary of state met with U.S. Ambassador John Bass and U.S. Army General John Nicholson, the commander of U.S. and NATO forces.
Later this week, Pompeo will be traveling to the NATO summit, seeking additional support from other nations for the volatile security mission in Afghanistan. Other militant groups such as the Islamic State and Al-Qaeda have increased operations in Afghanistan, further complicating stability within the region.
The White House did not respond to a request for comment about the death of the U.S. soldier.