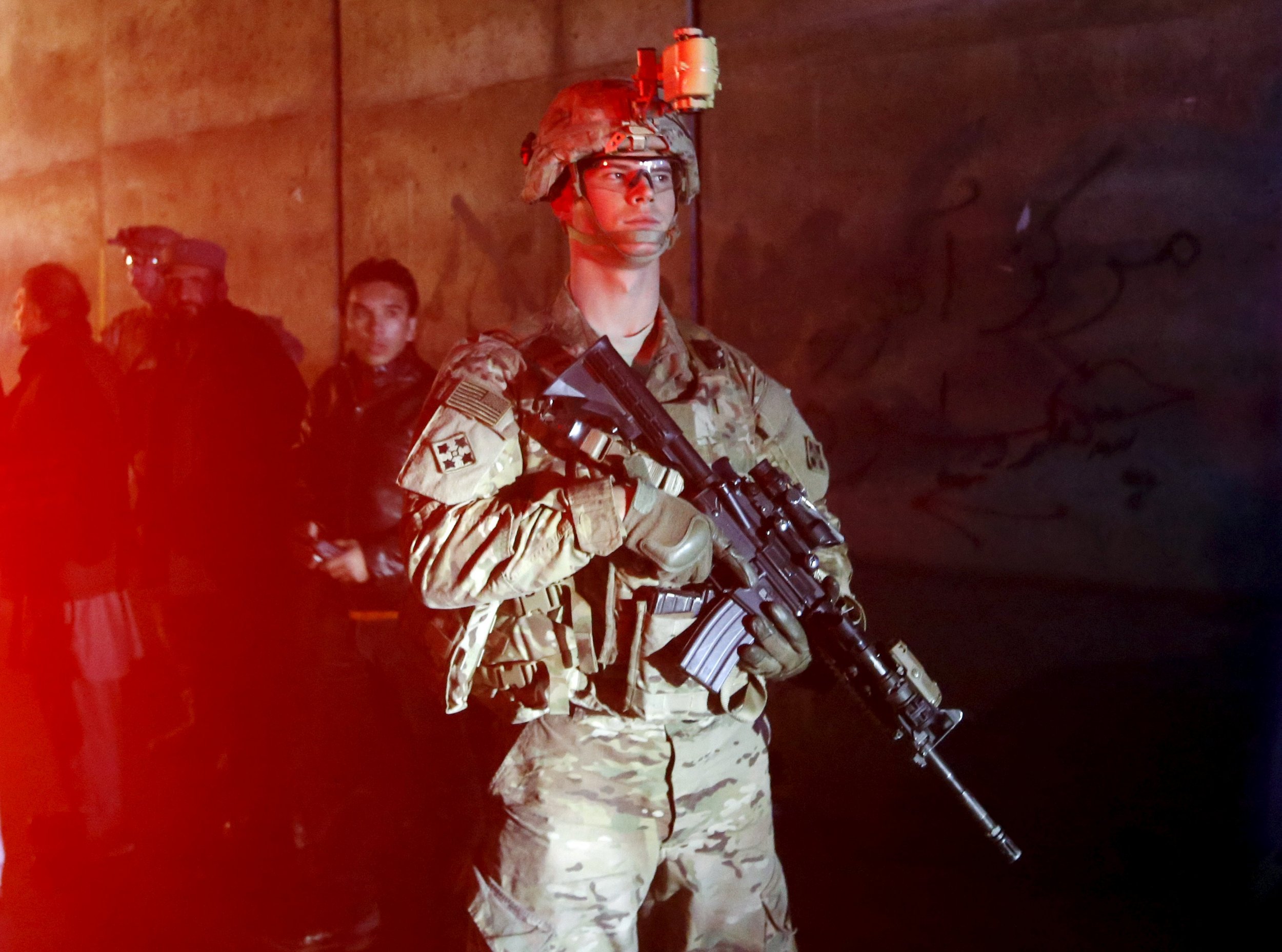 Billions of dollars spent by the U.S. government in Afghanistan over the past decade has failed to make the country safer or substantially improve its economic prospects, according to a new report from a U.S. government watchdog.
During the most recent reporting period—October to December 2015—the office of the special inspector general for Afghanistan reconstruction says its investigations led to the imprisonment of two U.S. Army sergeants who were found guilty of accepting illegal bribes from a public official, according to the 230-page report, which was published Friday. Both men were caught during a SIGAR investigation into bribes paid to U.S. military personnel by Afghan contractors for contracts related to the Humanitarian Aid Yard at Bagram Airfield, which stores clothing, food and school supplies to be dispatched by the U.S. military in humanitarian emergencies.
A U.S. Army captain pleaded guilty to solicitation and accepting $50,000 in exchange for awarding transportation contracts to an Afghan trucking company, the report says.
In its quarterly report to Congress, SIGAR said its investigations saved the U.S. government $100,000 between October and December 2015. Since it was established in 2009, SIGAR has saved U.S. taxpayers $2 billion through its audits of U.S. government spending in Afghanistan, it says.
The Afghan economy is in a "fragile and worsening condition," despite more than a decade of U.S. involvement, and the situation is exacerbated by insurgents, cuts in foreign military personnel and the "persistent emigration of people and capital," which is caused by "fear, injustice and corruption," according to the report. The slowing of the global economy has also hit Afghanistan, and high unemployment rates are especially concerning to women, SIGAR said.
SIGAR's report also points out that between October and December 2015, "Afghanistan proved even more dangerous than it was a year ago" and that the Taliban now controls more territory, around 30 percent, than at any time since 2001. A lack of security has "made it almost impossible for many U.S. and even some Afghan officials to get out and manage and inspect U.S.-funded reconstruction projects," the report says.
Violence has continued to plague everyday life in Afghanistan. Last week, a suicide bomber in Kabul targeted journalists working for Afghanistan's Tolo TV, killing seven. Earlier this week, an Afghan policeman who turned out to be a Taliban member killed 10 of his fellow officers.
The U.S. has spent $113.1 billion funding Afghanistan's reconstruction since 2002, including $8.4 billion for counter-narcotics efforts. Despite that enormous sum, the SIGAR, John Sopko, said last year that Afghanistan has the equivalent of 400,000 football fields of opium under cultivation.
SIGAR's quarterly report follows a series of damning discoveries about Department of Defense spending in Afghanistan. In December, SIGAR released a report that said the DOD spent $150 million on private homes—including flat-screen televisions, DVD players and mini-refrigerators—and security for between five and 10 U.S. government employees.
Last year, SIGAR reported that the DOD spent $43 million on a natural gas station in Afghanistan (although a similar project in Pakistan cost $500,000) and $335 million on a "severely underutilized" power plant. Afghanistan is also perceived as one of the most corrupt countries in the world: The new 2015 Corruption Perceptions Index from watchdog Transparency International ranks Afghanistan as 166th out of 168 countries, above North Korea and Somalia.