Afghanistan Situation 'Deteriorating' as Taliban Take Over Roads, Crossings, Pentagon Says
The Pentagon acknowledged Wednesday that security in Afghanistan is "deteriorating" as the Taliban continues to seize more territory.
"We continue to monitor the situation in Afghanistan closely," Pentagon press secretary John Kirby said in a briefing Wednesday. "We are mindful of the deteriorating security situation. And our focus right now remains on supporting the Afghan forces in the field where and when feasible we can from the air, as well as completing our drawdown in a safe and orderly way."
The Taliban could isolate Afghanistan's capital, Kabul, in 30 days and take over the area in 90 days, Reuters said Wednesday.
One European Union official told the news organization that the Taliban now control 65 percent of the country and have taken over or threaten to capture 11 provincial capitals. The Taliban have also seized parts of Afghan highways and crossings.
Kirby declined to confirm or deny the figures being reported by the press on the situation in Afghanistan, but he said that "no potential outcome has to be inevitable, including the fall of Kabul."
President Joe Biden on Tuesday urged Afghan leaders to "come together" and fight for their homeland.
The major gains made by the Taliban in recent months have coincided with the withdrawal of U.S. troops from the region. Biden announced earlier this year that the American military presence in Afghanistan would end before the 20th anniversary of the September 11 attacks. The Pentagon said Wednesday it's "on track" to complete its drawdown of troops by the end of the month.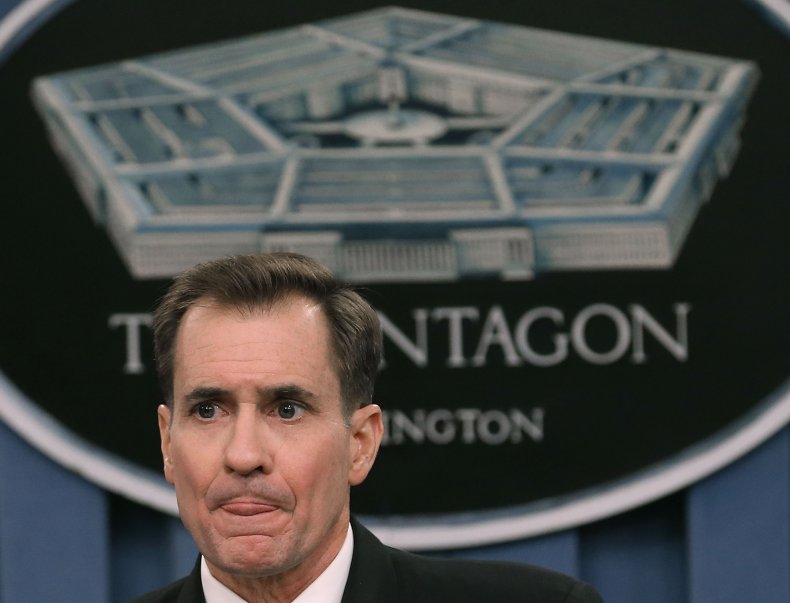 Biden said Tuesday he doesn't regret his decision to withdraw troops, noting that the U.S. spent over a trillion dollars on the war and trained Afghan forces. The U.S. continues to provide air support, food and equipment, Biden said.
"We lost thousands, death and injury, thousands of American personnel," the president said. "They've got to fight for themselves, fight for their nation."
Last week, Afghan President Ashraf Ghani blamed the worsening security situation in his country on the "sudden" decision to withdraw U.S. troops.
The administration has created Operation Allies Refuge to evacuate thousands of Afghan interpreters and other allied forces, as well as their families. The first group of about 2,500 people began arriving in Virginia on July 30.
Officials are also looking to move Afghan allies who are further back in the visa application process to a safe third country "in the coming weeks" as the military withdrawal comes to a completion. Roughly 20,000 Afghans are in the visa pipeline, along with their families.