At Least 8 Dead as Suicide Bombing Targets U.S. Convoy in Kabul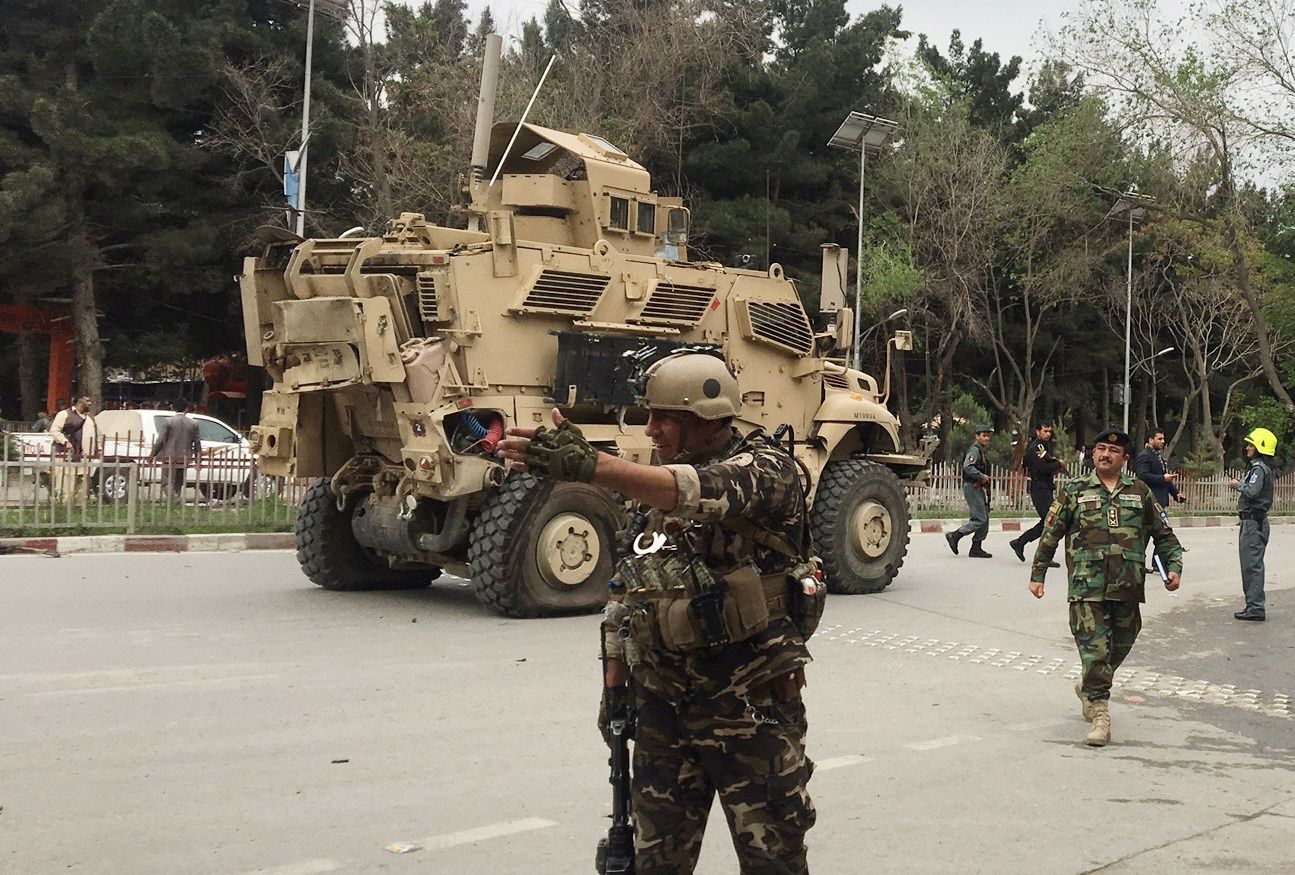 A suicide bombing has killed at least eight civilians and injured 28 people—including three American soldiers—close to the U.S. embassy in the Afghan capital of Kabul.
A car bomb struck a convoy of armored personnel carriers used by NATO's Resolute Support Mission as it moved through morning rush-hour traffic, Reuters reported. Afghan health officials reported that at least 25 civilians were wounded in the explosion.
NATO spokesman U.S. Navy Captain Bill Salvin confirmed the injuries to three soldiers. He added that the force's armoured carriers had been able to return to base having withstood the force of the explosion, according to the Associated Press.
Read More: U.S. Army Will Send 1,500 Troops To Afghanistan For Summer 2017
Health Ministry Spokesman Wahid Majrouh told Al-Jazeera the injured had been moved to two nearby hospitals and that a number were in critical condition. Several of those wounded in the attack are believed to be members of Afghanistan's National Directorate of Security, the country's intelligence service.
No individual group has claimed responsibility for the car bombing but it follows the announcement by the Taliban that it would resume its targeting of NATO forces in a spring offensive launched last week.
On 26 April the U.S. Army announced it would deploy a further 1,500 soldiers to Afghanistan in the coming months to counter attacks by the the Taliban and a burgeoning affiliate to the Islamic State militant group (ISIS) in the country.
The Army's Public Affairs office said that soldiers from the 1st Brigade Combat Team, 82nd Airborne Division, would be sent to Afghanistan this over a five week period.
The U.S. currently has 8,500 military personnel to "advise, train and assist missions, including counter terrorism and air support" for local security forces, according to the U.S. Naval Institute.