Afghanistan and Taliban Agree to Free Prisoners Amid Coronavirus Concerns, ISIS Attacks
The Afghan government and the Taliban movement have agreed to a prisoner release deal as part of a cautious peace process already challenged by the new coronavirus pandemic and continued attacks staged by the Islamic State militant group (ISIS).
Taliban spokesperson Suhail Shaheen announced Wednesday that a four-hour video conference has taken place involving representatives of Afghanistan's Kabul-based government, the Taliban insurgency, the United States, Qatar and the International Committee of the Red Cross. Shaheen tweeted that "detailed discussions were held regarding the prisoner release process" and that a date had been fixed to begin freeing detained prisoners, a move previously delayed by recently re-elected President Ashraf Ghani, whose administration did not participate in recent U.S.-Taliban talks.
"It was decided at the meeting that the process of releasing prisoners will begin on March 31 and that the Islamic Emirate would send a technical delegation to Bagram Prison in order to help identify, verify and release prisoners in accordance to the provided list," Shaheen said, using the official name of the Taliban.
The Taliban was represented by a technical team, while the Afghan government was represented by its Peace Initial Contact Group. The meeting was confirmed by Afghanistan's National Security Council, whose press agency tweeted Wednesday: "Subject to further discussions, and pursuant to Pres. Ghani's decree, 100 prisoners will be freed on humanitarian grounds – including health, age and vulnerability to #COVID19 – by March 31 after guarantees by Taliban and the prisoners that they will not re-enter the fight."
"To carry out these further discussions, a Taliban team will meet with the government face-to-face in Afghanistan in the coming days," the official outlet said.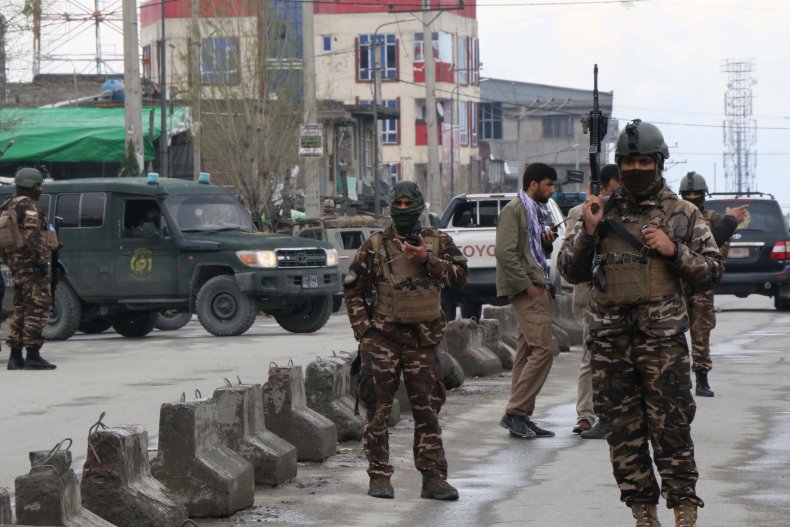 In-person meetings among officials have become rarer not only in Afghanistan but across the world as the number of confirmed COVID-19 coronavirus cases exceeded 440,000 on Wednesday, including around 20,000 deaths and more than 111,000 recoveries. Reported infections in Afghanistan have reached 84, two of whom have died and two of whom have recovered.
Freeing prisoners of war was a major point of the historic agreement reached late last month by U.S. and Taliban negotiators, but the Afghan government was not included in the discussions and has called on its rival demonstrate further evidence of its commitment to renounce any plans for a violent takeover before the full release of up to 5,000 Taliban in captivity. Earlier this month, Ghani decreed the initial release of 1,500 Taliban prisoners to be released, followed by an additional 500 each week if talks held.
The process has been delayed, however, and both U.S. and Taliban representatives have urged a timely release of detainees, who they warn were at a higher risk of exposure to the novel coronavirus disease. In a statement sent to Newsweek last week, Afghan National Security Council spokesperson Javad Faisal said that Kabul's position on the release of prisoners "remains unchanged" despite these appeals.
"The Taliban will have to stop killing Afghans and provide guarantees that those getting released shall not be returning to war," Faisal said. "Time for them to end violence and commit to a dignified peace."
As uncertainties mount, ISIS' Khorasan branch, sometimes referred to as ISIS-K, has sought to undermine any attempts at stabilizing Afghanistan by mounting deadly, often sectarian attacks across the country. These include firing on a crowd gathered to commemorate the anniversary of the killing of a revered Shiite Muslim politician and Wednesday's storming of a Sikh religious complex.
Both attacks were condemned by Secretary of State Mike Pompeo, who visited Kabul on Monday and referred to the latest bloodshed days later as "horrific."
"The Afghan people deserve a future free from ISIS-K and other terrorist activity," Pompeo told reporters Wednesday. "Despite the country's political challenges, the ongoing Afghan peace process remains the primary opportunity for Afghans to come together to negotiate a political settlement and build a unified front against the menace of ISIS-K. We encourage all Afghans to embrace this opportunity."
The Taliban has vowed to prevent ISIS from taking hold in Afghanistan and to sustain a dialogue with the government as part of the February 29 peace agreement with the U.S. In return, Washington has pledged the withdrawal of all roughly 14,000 personnel in the country, along with other foreign troops operating as part of a NATO-led command, a move that would mark an end to the longest war in U.S. history.
The U.S. has been involved in Afghanistan since at least the 1980s, supporting a mujahideen rebellion against a Soviet-backed government that later fell. The Taliban emerged the dominant faction from the ensuing civil war, allowing felly hardline Sunni Muslim group Al-Qaeda to take root and thrive until the U.S.-led intervention that followed the 9/11 attacks in 2001.
The U.S. has since struggled to support local Afghan forces against the Taliban, which has gained ground across the country. The current peace deal came after a roughly year-long series of negotiations held in the Qatari capital of Doha.
In Kabul, however, a political dispute between Ghani and Chief Executive Abdullah Abdullah has also threatened to derail peace efforts. Both men claimed victory in last year's election and held opposing inaugurations earlier this month, deepening a divide that Pompeo described Wednesday as "very frustrating."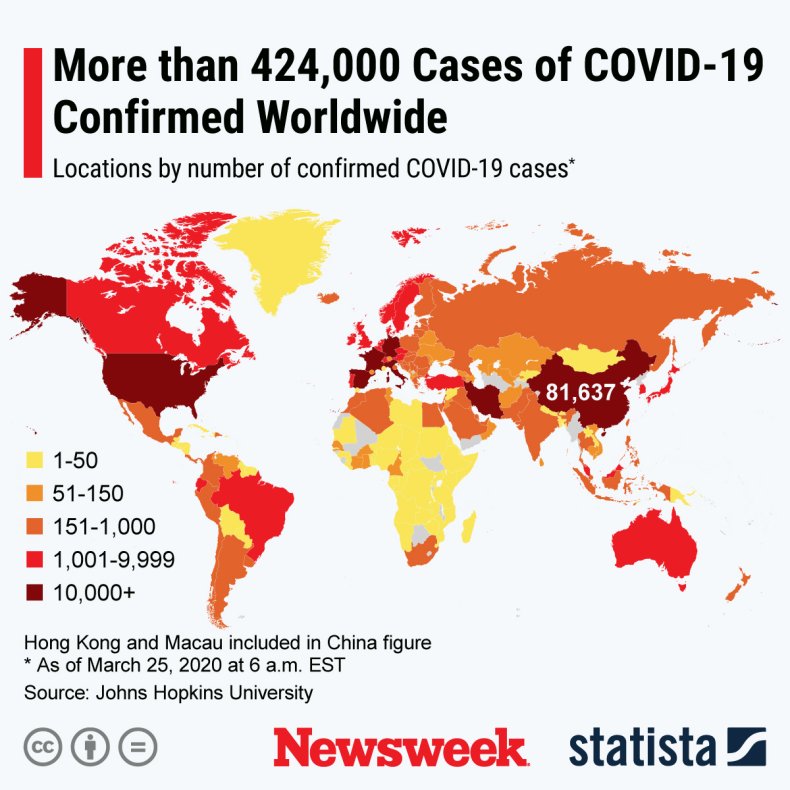 The above graphic was provided by Statista.