Afghanistan Has No Plans to Renew Peace Talks on Taliban Insurgency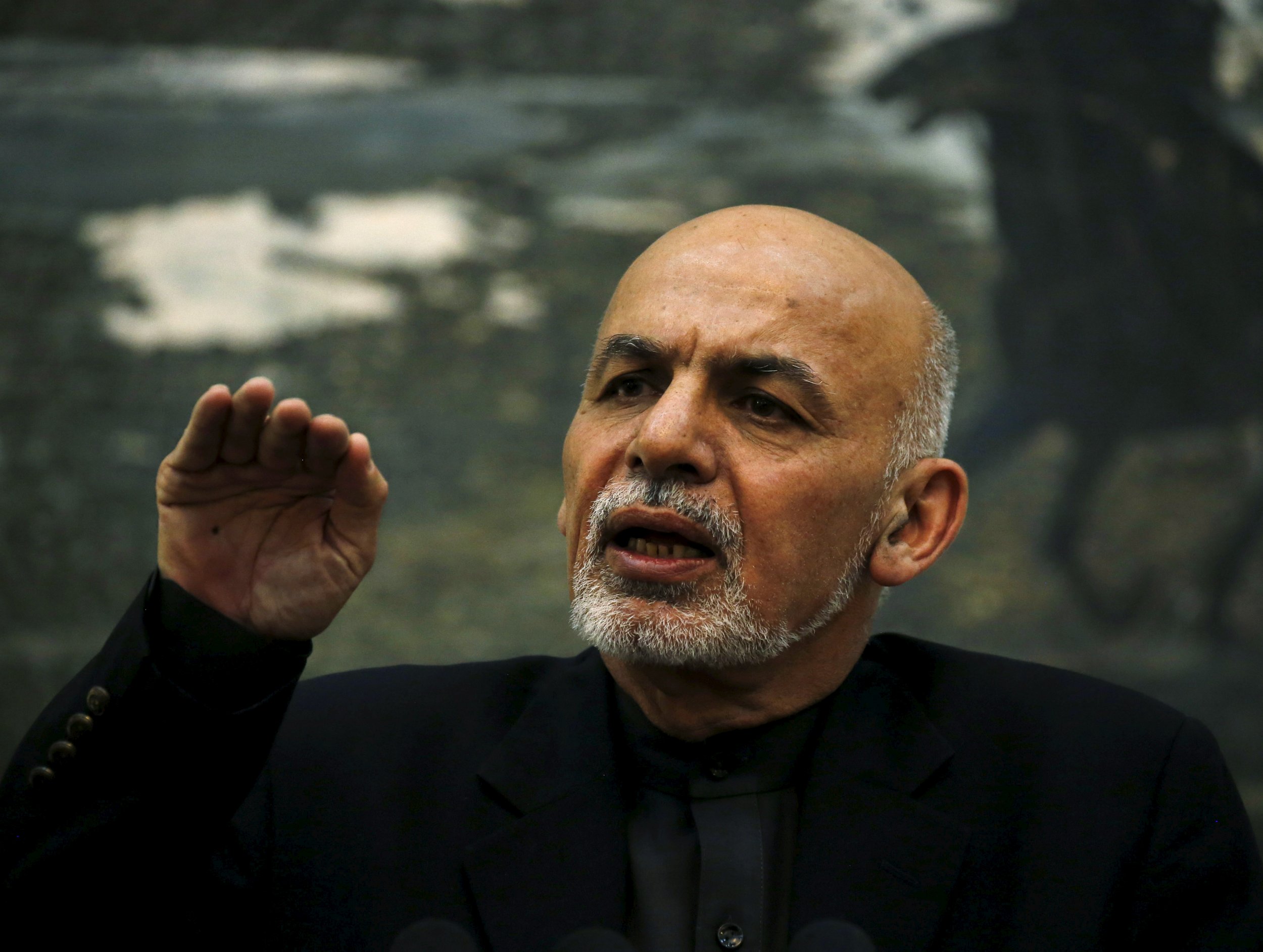 Afghan president Ashraf Ghani has no plans to renew peace talks aimed at ending the Taliban insurgency in Afghanistan, according to a spokesman.
Earlier this year, representatives from Pakistan, China and the U.S. met with Afghan officials to discuss the peace process, but the meeting proved fruitless. The group of four countries has met five times this year, although the Taliban refused to attend any of the discussions, the Associated Press reported. Haroon Chakhansuri, Ghani's spokesman said that no future meetings are scheduled.
Afghanistan has voiced its disappointment with Pakistan's role in the talks before. Ghani's administration has accused the country of sheltering Taliban leaders and not fully engaging in the peace process. Pakistan continues to deny that it harbors the Taliban.
Since 2002, a year after the U.S. invasion of Afghanistan, the Taliban has waged an insurgency in the country. On June 30, the group bombed buses carrying police cadets near the Afghan capital of Kabul. Thirty-three people died in the attack, four of them civilians.
In part because of the escalating violence, U.S. President Barack Obama abandoned plans earlier this month to reduce the number of U.S. troops stationed in the country.