Afghanistan Still at War: Military Recruits Elite Troops to Stop Taliban Attacks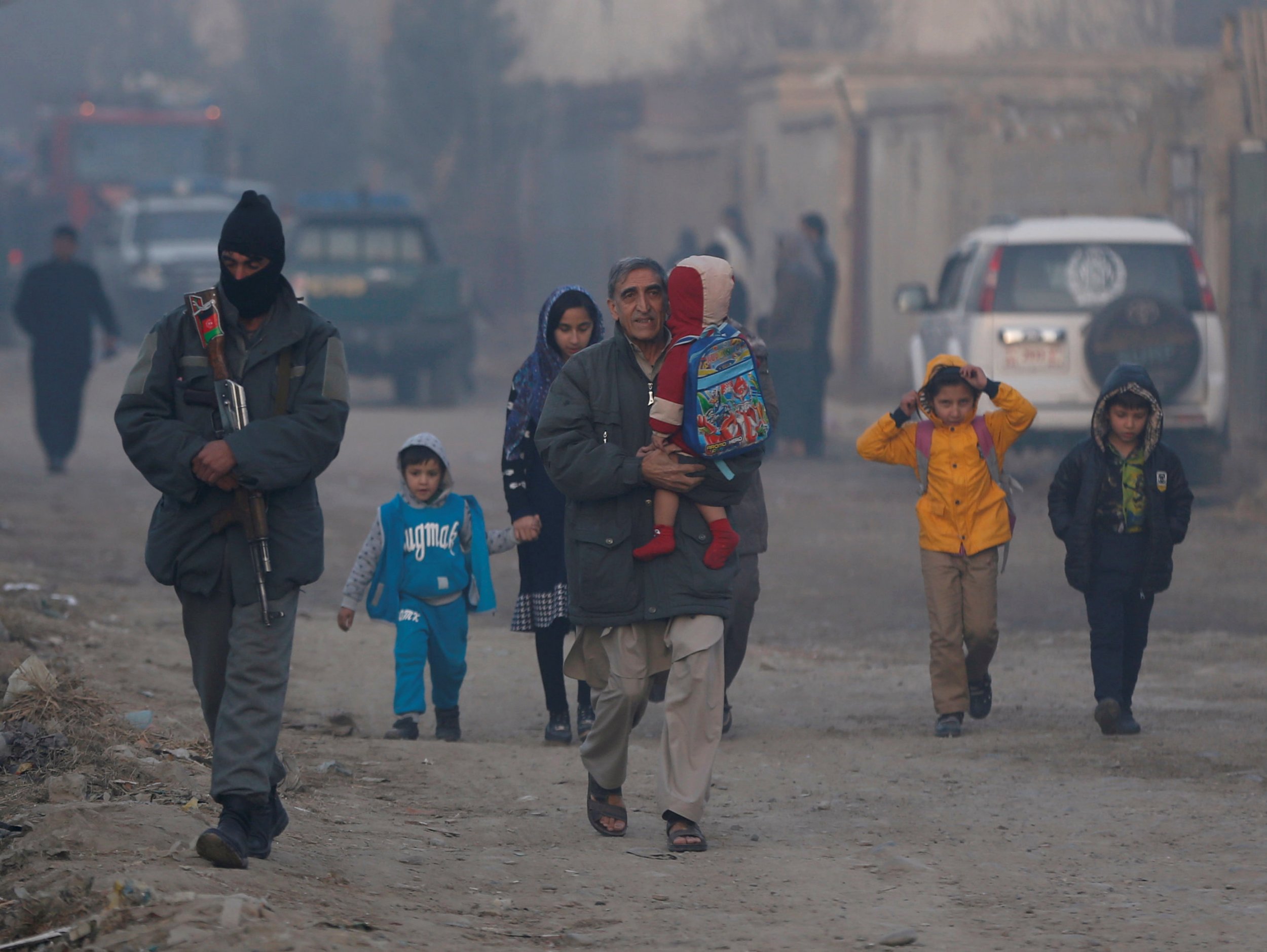 Afghanistan wants to double the number of its elite soldiers trained to block attacks from Taliban fighters and other militants. Defense officials said they would increase the number of elite special forces stationed throughout the nation to counter growing incidents of terrorism and violence, Reutersexclusively reported Thursday. The announcement came a week after Afghan forces in the Helmand province withdrew from the strategic area, effectively ceding the territory to the Taliban.
"Our commando forces have to be strengthened and have to be better equipped," Defense Ministry spokesman Dawlat Waziri told Reuters. He declined to say how many troops would be added to the ranks under the expansion plan. Afghanistan's special forces oversee roughly 70 percent of the nation's offensive operations. They often work alongside U.S. troops to track militant cells or push insurgents out of seized territory.
The Afghan government has struggled in recent months to get traction in a 15-year conflict against the Taliban and other terrorist groups. Afghan forces control only half of the country, down from 72 percent in 2016. In Helmand, Afghan forces withdrew from the town of Sangin last week in what officials described as a strategic maneuver.
"The (Afghan National Defense and Security Forces) defended the district center for two months and left on their terms," an official statement said. "The only thing they left to the Taliban is rubble and dirt."
U.S. Central Command General Joseph Votel called this month for the Pentagon to send more American troops to the area to help stop Taliban attacks. There are roughly 8,400 U.S. troops already stationed in Afghanistan. The Taliban, meanwhile, counts about 30,000 fighters in the country.
Earlier this month, Taliban fighters fatally poisoned eight policeman at a base in southern Afghanistan. The attackers then stole all the weapons and munitions from the base and fled. In February, an Afghan policeman with ties to the Taliban fatally shot 11 of his colleagues at a checkpoint.
More than 5,166 civilians were killed or maimed in the first six months of 2016 in Afghanistan, a record since the United Nations began counting such deaths in 2009. Anti-government forces were responsible for about 60 percent of civilian casualties. Meanwhile, at least 1.2 million Afghans have been internally displaced by the conflict.