Afghanistan's Stability Depends on Food | Opinion
President Joe Biden's plan to withdraw all U.S. troops from Afghanistan must be accompanied by a massive increase in food aid. If Afghanistan is to gain stability and peace, we have to help stop the hunger crisis happening there.
The U.N. World Food Program (WFP) stated nearly 17 million Afghans are living with severe hunger. That amounts to almost half the population struggling to find food.
"We are ending our military operations while we focus our efforts on supporting, diplomatically, the ongoing peace process," a senior Biden administration official said earlier this month. Peace is never founded on empty stomachs and malnourished children.
Afghanistan has long had one of the highest rates of child malnutrition in the world. Malnutrition at a young age causes lasting physical and mental damage, or death. How can stability be built when generation after generation is stunted in growth and mind?
There is not enough resources allocated for food aid in Afghanistan. Save the Children sounded the alarm earlier this year that close to 10 million children in Afghanistan were desperate for humanitarian aid. Donations to relief agencies are drying up.
"Aid to Afghanistan has dropped alarmingly at a time when humanitarian need is rising. We're now in the unsustainable position where aid falls far short of what's needed to meet the needs of the people," said Chris Nyamandi of Save the Children.
This lack of food and hope for millions spells doom for Afghanistan's future. Hunger also breeds instability, a perfect recipe for terrorism to thrive.
"Part of the drawdown and the time that we have to execute the drawdown will help us ramp up humanitarian assistance and support for Afghan civil society," a senior Biden administration official said. We must increase food assistance to Afghanistan.
Now the key is to follow through and ensure that enough food aid is provided. Gaps in funding and food aid must be closed. Here is where the focus must be on when fighting hunger in Afghanistan.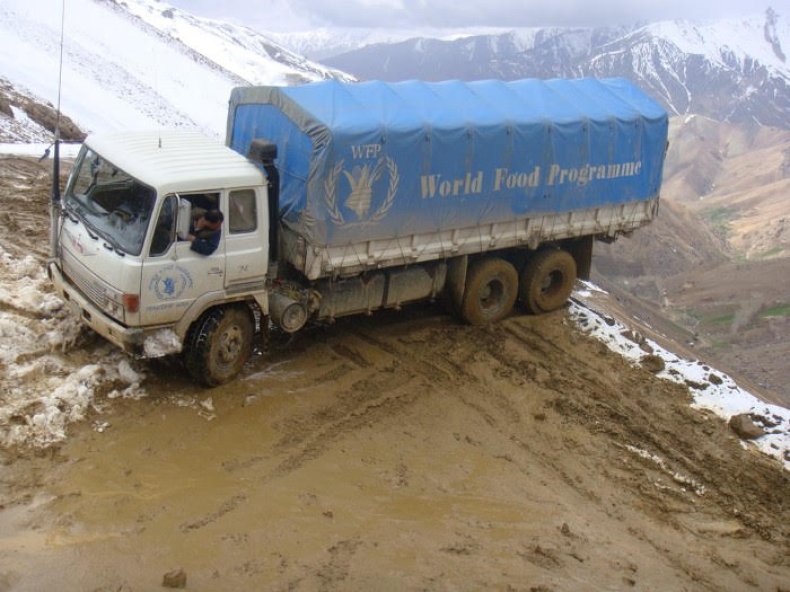 All infants and mothers should be included in a feeding program to prevent deadly malnutrition. We cannot have any more children in Afghanistan lost to stunting or early death from malnutrition. Nutritious foods like Plumpy'Nut and Plumpy'Sup must be provided to rescue malnourished children and programs put in place to prevent future occurrences.
There should be a national school lunch program that feeds every Afghan child year round. The WFP is providing school meals to some Afghans kids with take home rations. That WFP initiative should be expanded to reach all needy children with school meals and take home rations. This plan will feed hungry Afghan kids and keep them in class learning.
Providing food at school is a powerful incentive for families to send their kids to class. School meals keep children from dropping out and being forced to search for food or be placed into hard labor.
Food programs should be completely funded by the international community to avoid pipeline breaks that have happened in the past.
Afghanistan's small farmers must also get the support they need so they can be the source of food for their communities. It's essential for Afghanistan to develop self-sufficiency in food production. Farmers must also be helped to recover from and better withstand drought.
One method WFP uses is called Food for Work projects where residents work on community projects to improve agriculture and infrastructure. Afghans receive food for their work which helps build long-term resiliency for all the residents.
Food will help write peace in Afghanistan.
William Lambers is an author who partnered with the U.N. World Food Program on the book Ending World Hunger. His writings have been published by The Washington Post, History News Network, Cleveland Plain Dealer and many other news outlets. Lambers recently volunteered to write the Hunger Heroes section of WFP's online learning game Freerice.
The views expressed in this article are the writer's own.