Afghanistan's Taliban Wish Al Qaeda Would Go Away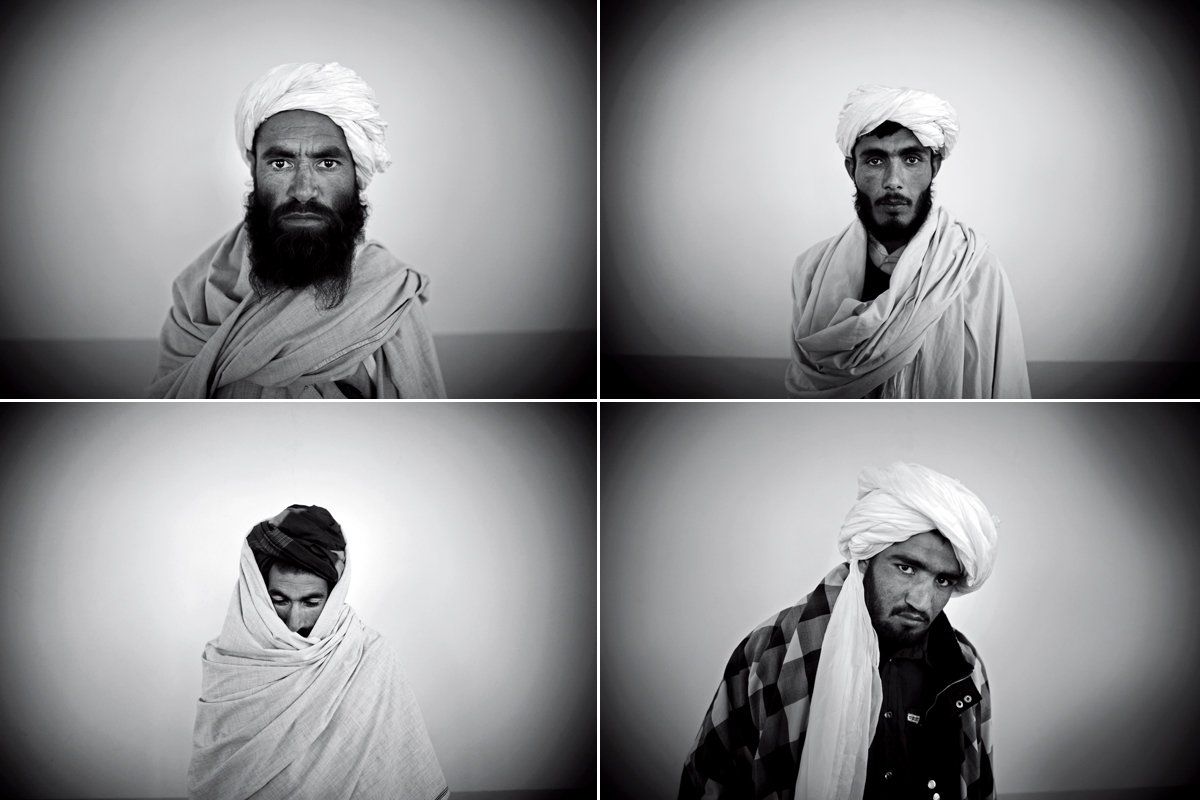 Agha jan Motasim knows firsthand the hazards of crossing al Qaeda. A year ago the Taliban regime's former treasury minister was caught in a hail of bullets and left for dead on a street in Karachi. Somehow Motasim survived the shooting—and he prudently didn't publicly accuse the global terrorist group of nearly killing him, although many of his supporters had no doubt who had ordered it. After all, what had Motasim expected when he urged his fellow Afghan insurgents to disown al Qaeda and seek a political solution in Afghanistan? But Motasim stuck to his beliefs: in an exclusive telephone interview earlier this year, he told The Daily Beast that he would not be silenced and that many senior Taliban commanders shared his desire for an end to the bloodshed.
No sooner were Motasim's words published than he received a reply. Intermediaries relayed a message from a senior al Qaeda operative in Afghanistan, warning him to stop talking about peace and to quit trying to disrupt the longstanding ties between the Taliban and al Qaeda. Motasim has not given up urging the Afghan insurgents to reopen their talks with the Americans. But the Taliban can't ignore al Qaeda's long and deadly reach. "Al Qaeda is a big threat to any kind of peaceful solution and to anyone who would be part of a deal," says a former senior Taliban minister. "Al Qaeda still has easy access to senior Taliban leaders and is still strong enough to convince them—by threat or otherwise—that they should not talk to the infidel enemy and not abandon al Qaeda," Motasim tells Newsweek.
Months after Taliban leader Mullah Mohammed Omar called an abrupt halt to the Qatar peace talks, U.S. and Taliban officials keep looking for a way to revive them. Participants say the discussion broke down when Omar lost patience over the pace of a proposed prisoner swap. He seemed not to understand why the Americans couldn't simply order the release of five of his top commanders from U.S. custody at Guantánamo Bay in exchange for U.S. Army Sgt. Bowe Bergdahl, who was captured by the insurgents in June 2009.
In fact, however, far larger obstacles stand in the way of a peace deal, and the biggest of all is al Qaeda. There may be some room for interpretation in Washington's other two demands—that the Taliban renounce violence and accept the Afghan Constitution—but the third is flatly nonnegotiable. Unless Omar's group completely severs its ties to al Qaeda, the war in Afghanistan will continue indefinitely, regardless of the promised withdrawal of U.S. combat forces in 2014. "Break ties with al Qaeda," Secretary of State Hillary Clinton demanded last year. "Refuse and you will continue to face the consequences of being tied to al Qaeda as an enemy of the international community."
The worry is that the Taliban might prove equally unwavering. Out of pride, Islamist ideology, or simple fear, Mullah Omar could be willing to lose everything once again for al Qaeda's sake, just as he did after 9/11, when he rejected the advice of both his cabinet and his senior religious council to avert the otherwise inevitable U.S. invasion by expelling Osama bin Laden.
The awful part is this: many of Omar's followers desperately wish they knew how to get rid of their so-called allies in al Qaeda. It's true that senior Taliban commanders often value the group's tactical and technical advice, and they respect its strict ideology and unflinching determination. "The Taliban is still technically dependent on al Qaeda for making bombs and IEDs and planning sophisticated attacks, particularly in the cities," says a senior adviser to Afghan President Hamid Karzai. But on the whole, the jihadi group's surviving members are more of a liability than an asset to the Afghan insurgents, constantly depending on them for protection and sustenance.
Most Taliban commanders and fighters inside Afghanistan would be only too glad to see the last of bin Laden's men. Drone attacks and relentless pursuit by U.S. forces have reduced the foreign jihadis' presence to small roving bands of seven to 10 Arabs and Pakistanis, mostly from the tribal areas, as well as a few from the Punjab. But those remnants continue to pose nothing but trouble for their Afghan hosts, behaving almost as if they want to antagonize everyone in sight. Among other things, the hardline Wahhabis have a habit of mocking local customs as supposedly un-Islamic and of preventing villagers from praying at the shrines of Sufi saints. "They insult villagers by calling them pagans and 'polytheist Muslims,'" says a Taliban commander in Ghazni province.
The Ghazni commander says he and his men are struggling just to survive, and he blames the jihadis for alienating the local population. If his men try to launch a military operation or plant IEDs, unsympathetic villagers tip off the Americans and the Afghan security forces, the commander complains. He has been having particular problems with a 10-man al Qaeda group urging him to launch mortar attacks on villages that have stopped supporting the Taliban. "We told them no," he says. "Indiscriminate shelling will turn more people against us." How did the al Qaeda unit's leader respond? "You're ignorant," the Arab told the Taliban commander. "You cannot make concessions to these nonbelievers."
Similar problems have plagued Abdul Qayyum, a Taliban commander in neighboring Paktika province. About two months ago Qayyum asked the al Qaeda fighters embedded in his area to head back to Pakistan, saying the local resistance no longer needed their help. They refused to leave. "You can't stop us from jihad in Afghanistan," the jihadi group's leader told the Taliban commander. Tensions between the insurgents and al Qaeda are running dangerously high, Qayyum says: "These Arab jihadists do not care for their own lives and the lives of others. With talk of peace and breaking with al Qaeda, these guys don't trust us anymore." At night the al Qaeda fighters insist on posting their own sentries rather than relying on Qayyum's men for security. "They even sleep with one finger on the trigger of their AK-47s," he adds. He says he has written letters to the Taliban's Pakistan-based ruling council, the Quetta Shura, requesting advice and intercession, but so far he's had no luck. "No one has replied," Qayyum says. "They are also afraid of al Qaeda."
Afraid of what? Bin Laden is dead, and so are most of his top lieutenants, together with hundreds of his former foot soldiers who once prowled Afghanistan and Pakistan. And yet al Qaeda may still wield more influence on the ground than outsiders might imagine. From the earliest days of the war against the Soviets, in 1979, the region began attracting the Arab jihadis who would become al Qaeda's nucleus. When the Russians left, a decade later, bin Laden went home to Saudi Arabia, but hundreds of his fighters instead chose to settle down near their former rear bases in Pakistan's tribal areas, where they married into local families with strong connections on both sides of the border.
Bin Laden got a hero's welcome on his return home from the war against the Soviets, but he soon fell out with the Saudi government. He ended up in Sudan, which in turn expelled him under threat of U.S. and U.N. sanctions in 1996. With nowhere better to go, he returned to Afghanistan, just in time to witness the Taliban's rise to power. The al Qaeda leader brought financial assistance to Mullah Omar's fledgling regime, along with thousands of experienced and fearless jihadis to assist in the war against the anti-Taliban holdouts known collectively as the Northern Alliance. "The Arabs were the most successful fighters I have seen in my 20 years in the jihad," recalls Mullah Hayatullah, who served as a top commander for the Taliban-allied Haqqani network until he was disabled by war wounds in 2010. "They had harder bones than we did."
But bin Laden proved to be a most untrustworthy ally. Having called so many foreign fighters to his side, he felt free to do as he pleased. Ignoring Omar's protests, he hosted press conferences at his bases in eastern Afghanistan at which he delivered inflammatory anti-Western diatribes, such as his August 1996 declaration of war against America. At the same time, the terrorist leader seems to have given his hosts no clue that he was using their country as a planning center for attacks against the West. In the wake of 9/11, Omar didn't know what to do with bin Laden. "He's like a chicken bone caught in my throat," the Taliban leader was quoted as saying. "I can't swallow it or cough it up." With the fate of his regime in the balance, he refused to evict his troublesome guest. "In the end Mullah Omar couldn't say no to bin Laden," says another of Omar's former ministers. "Sheltering bin Laden and al Qaeda was the Taliban's biggest mistake. Al Qaeda used us and then threw us away like tissue paper."
With that in mind, many longtime Taliban members don't see why they must remain wedded to the now debilitated terrorist group. "I'd say 70 percent of our leaders and commanders are not in favor of maintaining links to al Qaeda," says the second former Taliban minister, who still plays an important role in the insurgency. "To me, this is a good time to say goodbye to al Qaeda." Nevertheless, he adds: "To do so we need a consensus, and arriving at that is not easy."
And al Qaeda is doing its best to keep it that way. The members of the Quetta Shura are keenly aware of how deadly their old associates can be. "Al Qaeda has sent messages to high individuals on the council, warning them not to talk peace and not to betray their fellow jihadis," says a senior Taliban intelligence officer. If they tried to dump al Qaeda, he says, the terrorist group would strike back with all its might. "They would declare a jihad against us," he says. Hayatullah adds: "No one on our supreme council will take the decision to propose divorcing ourselves from al Qaeda. Whoever dared knows he would be targeted." And the second former Taliban minister agrees. "We know that the day we cut relations with al Qaeda, it would turn on us suddenly like a snake," he says.
The terrorist group has warned even its closest friends among the Afghan insurgents, like Sirajuddin Haqqani, the tactical chief of the notorious Haqqani network and son of its patriarch, Jalaluddin Haqqani. "Al Qaeda cautioned Siraj that if the Taliban's shura turns against it, al Qaeda will make kebabs of all those following the Americans," says Hakim Akhund, a commander in the network. Although the family and its militia have been ensconced for decades in Pakistan's North Waziristan tribal agency, other insurgents say the Haqqanis would lose some powerful friends there if they broke with al Qaeda. "If the Haqqanis started to turn against al Qaeda, the locals would turn against the Haqqanis," says the former senior minister. "The Haqqanis would have to answer to a big number of Pakistani Taliban commanders, mullahs, and tribal elders who believe al Qaeda's fighters are holier warriors than the Taliban."
A few weeks ago Sirajuddin Haqqani sent one of his subcommanders to help deliver a load of weapons and a large amount of cash to a group of beleaguered insurgent forces in northern Afghanistan. Traveling with Mullah Sangher were five suicide bombers and several al Qaeda IED experts led by a 50-year-old Egyptian. Along the way, the Egyptian and a younger companion from Yemen gave Sangher an earful of their disdain for the Taliban's less-than-absolute commitment to endless jihad. The Egyptian said al Qaeda leaders had sent several strongly worded letters to the Quetta Shura via Haqqani couriers since last April. "Stop talking to the Americans while you are winning the war," the letters warned. "Making peace deals is a betrayal of Islam," the Egyptian told Sangher. "It's like knifing the jihad in the back." The Yemeni promised Sangher that al Qaeda will fight on, with or without the Taliban. "We will not give up this great ground of jihad easily," he said.
Taliban members don't think al Qaeda's threats of retribution are a bluff. In April, a small group of gunmen in Peshawar nearly succeeded in kidnapping the son of Maulvi Shahabuddin Dilawar, one of Mullah Omar's negotiators at the Qatar talks, "It was an attempt to silence those who want to talk peace and we know al Qaeda was behind it," says the Taliban intelligence officer.
Al Qaeda has inflicted much harsher punishments on former allies who have incurred its wrath. Mullah Nazir, one of the group's most loyal friends among the Pakistani Taliban in South Waziristan decided a few years ago that he could no longer tolerate the brutality of the al Qaeda contingent based in his area. The foreigners, mostly ethnic Uzbeks and Chechens, had been abusing local villagers, even imprisoning some in deep pits. Nazir finally ordered his men to drive the jihadis out of the area, and dozens of the thugs were killed.
The terrorist group's revenge was swift. Its gunmen attempted to kill Nazir and succeeded in killing several of his top commanders, along with dozens of villagers, whose bodies were dumped in caves. Hakim says no one in the tribal area is safe from al Qaeda's anger. "Al Qaeda could assassinate anyone they want among the Afghan and Pakistani Taliban in the tribal areas," he says.
No one can be sure just what Mullah Omar thinks of all this. He hasn't been seen in public since the collapse of his regime in 2001, and these days he communicates with his followers only rarely, by letter. Motasim says he doubts even now that the Taliban leader would favor abandoning his jihadist allies. And if Omar were to issue such an order, the former senior minister suspects that some commanders would refuse to obey it. "There would be a big rift among the Taliban," he says. Nevertheless, he's convinced that it's the only way to bring peace to Afghanistan—and that after all these years, the Afghan people deserve to live in peace. "The Taliban must take its distance slowly from al Qaeda," he says. "It will take time."
It's doubtful in any case that al Qaeda will go away quietly. And its supporters within the Taliban may be a minority, but they're determined to keep fighting. Motasim is likely to wait a long time before his dream comes true.