Africa Cup of Nations 2019: Quarterfinals Schedule, Power Rankings
Eight teams remain in an Africa Cup of Nations that has delivered upsets in spades so far. Egypt, the host and pre-tournament favorite, is out, as is Cameroon, the defending champion.
Morocco, another of the continent's soccer heavyweights, was sent packing by Benin, while Madagascar marked its tournament debut by reaching the quarterfinals.
Here, Newsweek ranks all the teams that have progressed to the quarterfinals.
Algeria
Four wins in four games, nine goals scored and none conceded. The Desert Foxes could hardly have staked their claim as team to beat in more resounding fashion.
Defensively solid, Algeria has relied on Riyad Mahrez to provide inspiration in the final third of the pitch and the Manchester City winger has delivered, scoring twice so far.
A 3-0 thrashing of Guinea in the round of 16 earned Algeria a quarterfinal against Ivory Coast and has put it within reach of a first semifinal since 2010.
Having entered the tournament as a dark horse, Algeria might now be the favorite to win it for the first time in 29 years.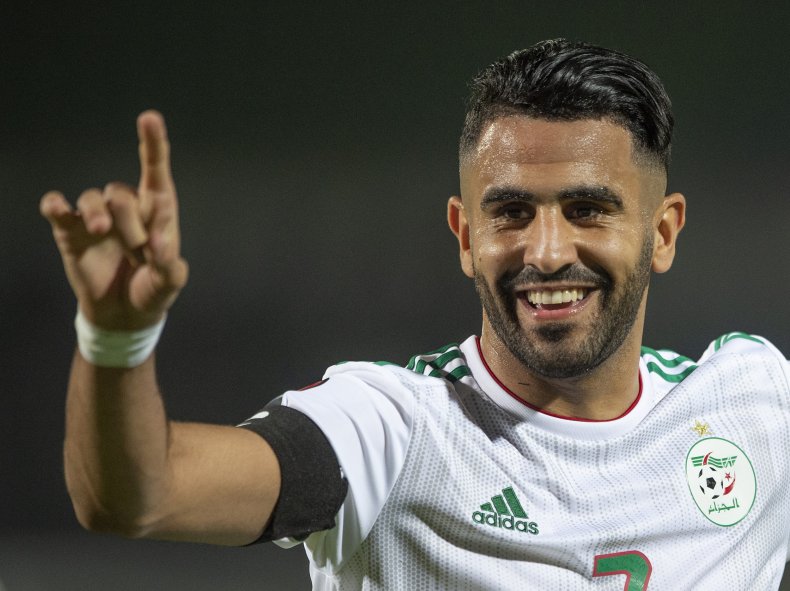 Senegal
The pre-tournament favorite alongside Egypt, Senegal has largely lived up to its reputation so far.
The Lions of Teranga have conceded just once in four games—in the defeat to Algeria in the group stages—and Sadio Mane has already scored three times, including the winner in the round of 16 tie against Uganda.
However, the Liverpool star has missed a penalty in the last two games and has looked somewhat short of peak form in front of goal. Mane's fatigue is understandable, given his club season began 11 months ago and ended on June 1 as Liverpool won the Champions League in Madrid.
Senegal will again turn to its talismanic captain in the quarterfinal against Benin on Wednesday, as it looks for a first semifinal in 13 years.
Nigeria
The Super Eagles have been hard to decipher so far. A surprise defeat against Madagascar in the group stage forced Nigeria to play bitter rivals Cameroon in the round of 16.
In a chaotic match, Nigeria led, found itself behind and then scored twice within three minutes in the second half to knock the defending champion out.
Nigeria scored more goals against Cameroon than it had done in the previous three games combined, and Odion Ighalo now has netted three of his team's five goals in this tournament.
Defensively, however, the Super Eagles have struggled and their frailties could be exposed by South Africa on Wednesday.
Madagascar
In a tournament where upsets seem a daily occurrence, Madagascar has undoubtedly been the story of the tournament so far.
Having topped Group B ahead of Nigeria, Madagascar beat DR Congo 4-2 on penalties on Sunday to reach the quarterfinals where it will play Tunisia.
Another major upset is required to reach the semifinals, but Madagascar's coach Nicolas Dupuis admitted the surprise factor was wearing thin.
"The inconvenience is that we are no longer a surprise," he told ESPN. "Everyone has seen us and knows how we play. That will make it more difficult for us."
That might well be true, but Madagascar can dream of extending its fairy-tale even further.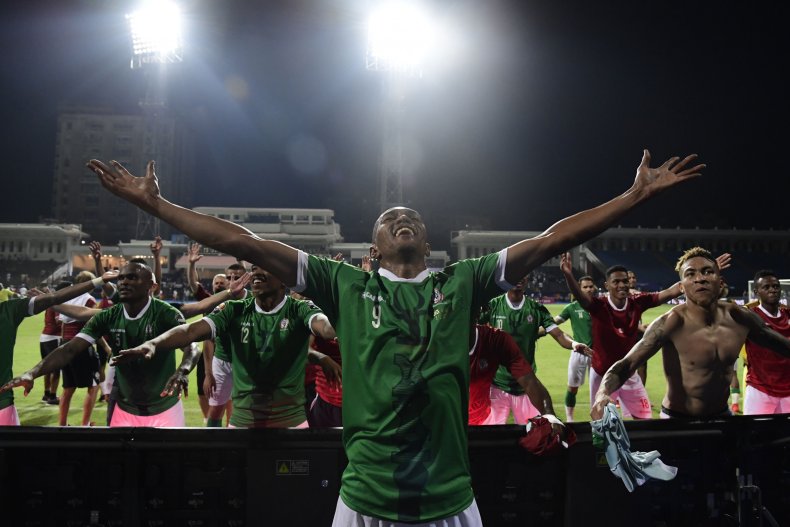 Ivory Coast
The Elephants have been economical more than spectacular, winning three of their four games 1-0. Ivory Coast rode its luck against Mali in the round of 16 but did enough to set up a quarterfinal against Algeria, another team that has been defensively parsimonious so far in the tournament.
Unlike its opponents on Thursday, however, Ivory Coast has struggled to create chances and when it did, found it hard to convert. A fourth semifinal in 13 years looks a difficult task but in a tournament so full of upsets, it can't be ruled out.
South Africa
South Africa retained confirmed predictability as its raison d'etre. Having scraped through to the round of 16 by virtue of being the last of the third-best ranked teams, Bafana Bafana beat pre-tournament favorite Egypt 1-0.
Against the host, South Africa looked much improved, moving the ball faster than it had at any stage during the group stage and looking far more threatening going forward. It will need more of the same against Nigeria on Wednesday.
Tunisia
What to make of Tunisia? One of Africa's most prestigious teams has been distinctly underwhelming so far and is one of the only two quarterfinalists yet to win a game.
Three draws in the group stages were enough to qualify as runner-up in Group E, before Tunisia progressed on penalties against Ghana in the round of 16.
Tunisia coach Alain Giresse replaced first choice goalkeeper Mouez Hassen with Farouk Ben Mustapha just before the shootout and was rewarded when the latter saved Caleb Ekuban's shot.
Similar quick-thinking might be required if the Eagles of Carthage are to reach a first semifinal since 2004.
Benin
Like Tunisia, Benin has made it to the last eight on the back of four consecutive draws. On Friday, it beat Morocco 4-1 on penalties, after the Atlas Lions missed a 90-minute penalty to win the game in regulation.
The Squirrels, who have scored just three goals so far, will have to ride their luck again if they're to progress past Senegal in the first quarterfinal on Wednesday.
Quarterfinal schedule (All times ET)
Wednesday, June 10
Senegal vs Benin—12 p.m., beIN Sports
Nigeria vs South Africa—3 p.m., beIN Sports
Thursday, June 11
Ivory Coast vs Algeria—12 p.m., beIN Sports
Madagascar vs Tunisia—3 p.m., beIN Sports