Africa Elections: Meet Kenya's Ex-Pig Farmer Turned Politician, the Only Person to Turn Up for TV debate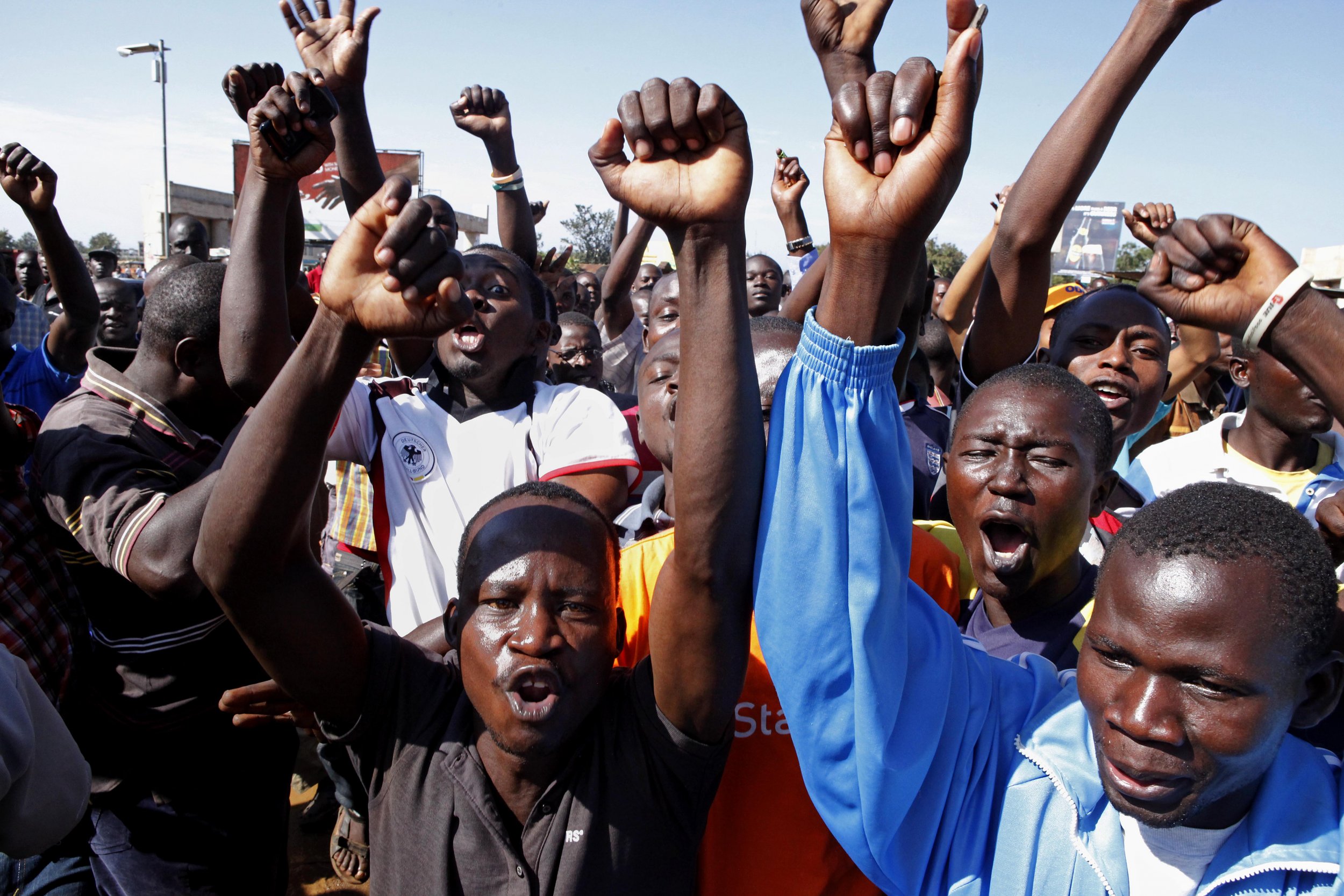 With less than a month before Kenya's anticipated general election, the stage was prepared for a six-person debate at a Nairobi university on Monday.
But when the curtain went up, there was just one candidate on the stage at the debate for presidential running mates: Muthiora Eliud Kariara, a little-known independent politician who is running with candidate Japheth Kavinga.
Kariara answered questions from moderators for approximately an hour. His performance impressed many Kenyans, who tweeted their appreciation for the recent graduate's willingness to engage with the public ahead of the August 8 election.
The debate was due to play host to candidates from major political parties in Kenya, including the country's current vice-president, William Ruto. But Ruto and the main opposition running mate Kalonzo Musyoka boycotted the debate; Ruto claimed on Sunday that he had not been made aware of the date, time or rules of engagement.
Related: Why the U.S. is withdrawing $21 million in health aid to Kenya
Other candidates who arrived late to the Catholic University of Eastern Africa, where the debate was held in Nairobi, were not allowed to participate in the discussion, the BBC reported.
Political tensions are rising in Kenya ahead of the August election. The current president, Uhuru Kenyatta, and longtime opposition leader Raila Odinga are the favorites for the top job. But the president has clashed with the election commission in recent weeks, while the Somali militant group Al-Shabab has also stepped up its attacks across the Kenyan border ahead of the vote.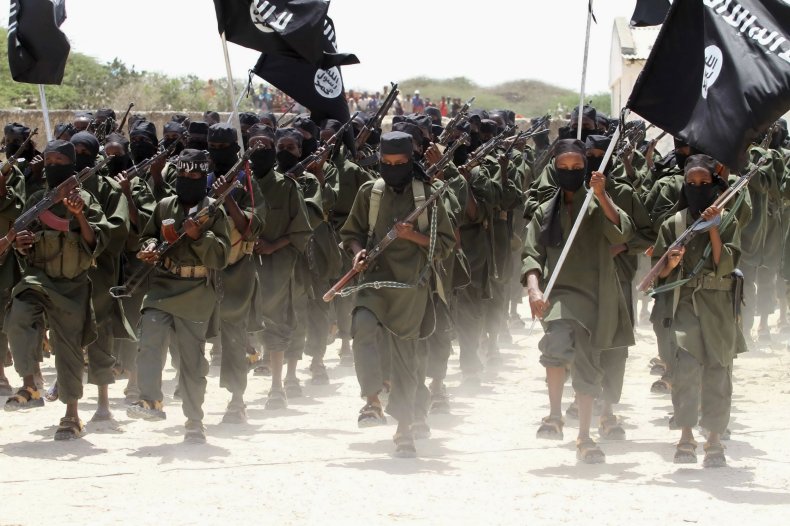 Kenya's last election in 2013 was largely peaceful, but in 2007, more than 1,200 people were killed in waves of ethnic violence following a disputed result. Mwai Kibaki, Kenyatta's predecessor, was declared the victor ahead of Odinga amid allegations of massive electoral fraud and vote-rigging.
The failure of the other candidates to turn up gave Kariara the perfect stage to lay out his platform for Kenya. The University of Nairobi graduate told the audience how he had previously worked as a pig farmer. After struggling to find a job upon graduation, he collected rubbish and converted it to pig feed in order to rear the animals, Kenya's Daily Nation reported.
Kariara slammed the scale of corruption in Kenya. While the country has one of Africa's fastest-growing economies, it is also home to rampant government corruption and is ranked joint 145 out of 176 countries in Transparency International's Corruption Perceptions Index. A scandal broke in 2016 after auditors found that almost $50 million set aside for free maternity care had been diverted or swindled by the health ministry.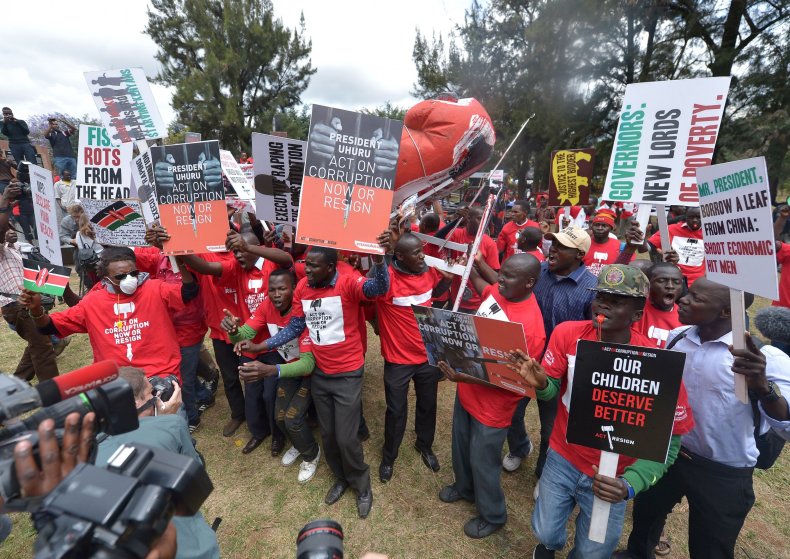 Kariara claimed that a third of Kenya's national revenue, or 700 billion shillings ($6.74 billion) was lost to corruption. "I ask Kenyans not to vote in any current leader who has questionable character and has been suspected of looting the public coffers," he said.
A television debate will be held on July 24 for the presidential candidates, meaning all is not lost for the parties that missed Monday's event. But Kariara's performance appears to have given his team a boost, and he expressed his delight after the debate had concluded.