African American Stars Remember Whitney Houston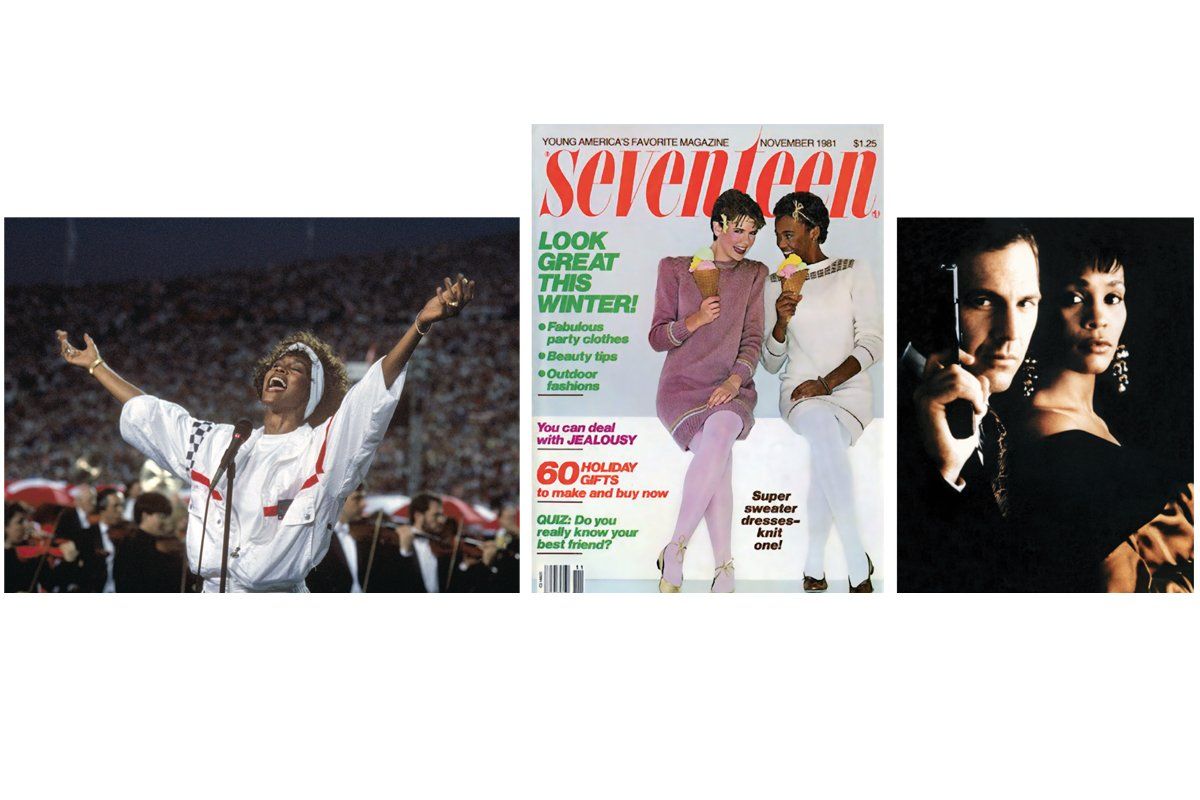 With Whitney Houston's death in a Beverly Hills bathtub, bottles of prescription pills found in her room, it was hard to escape the reality of addiction that dominated her later years. On Fox & Friends, Bill O'Reilly announced that the star had "killed herself" with decades of drug use, and New Jersey Gov. Chris Christie fought off critics who said an addict didn't deserve flags in her native state flown at half-mast.
Despite Houston's demons, her fans—2 million of whom tweeted about her in the hour after her death was announced—never stopped rooting for her. "I don't think I've ever seen a woman, a black woman, receive the type of attention and nonstop press Whitney has these last few days," says former Motown president Clarence Avant. "Everything stopped when the news of her death hit. It seemed the world paused and took note of the loss."
If the response was unprecedented, it was in part because Houston's life and career were also unprecedented—and unmatched even today. Houston wasn't just an incredible singer with sky-high cheekbones. She wasn't just a charismatic modeling, music, and film star. Houston was a New Jersey–born "girl next door" who, for a short period in time, changed the way the world viewed beauty, style, and fame.
Houston instantly altered several industries when she emerged in the early 1980s. When her smiling brown face, complete with a close-cropped Afro, appeared on the cover of Seventeen in 1981, she was one of the first African-Americans to grace the cover, and the industry took notice. When she belted out a chilling and soulful version of the "Star-Spangled Banner" at the 1991 Super Bowl, the world sat back in awe of her poise and calm. And in an era when African-American actresses are often given film roles portraying them as destitute, unloving, unlovable, or just "the help," Houston played the love interest of Kevin Costner, a white Hollywood superstar.
"Movie studios were actually creating roles for Whitney," says noted African-American film historian and author Donald Bogle. "That really never happened for black actresses then, and it doesn't happen now. They didn't even do that for Diana Ross. Whitney had that something they knew people of all walks wanted to see."
Houston could be all things to all people. She could don bright leggings and a fluffy sweater and become the quintessential "round-the-way girl." Just hours later, she could put on a gown and dazzle the queen of England. Her uncomplicated beauty always left audiences wanting more.
"She was both ordinary and extraordinary at the same time," recalls the Rev. Al Sharpton, a family friend. "You saw her beauty, but you weren't overwhelmed by it because she wasn't arrogant. You heard her talent, but you weren't envious of it because she felt like a friend."
"How could you not listen to that voice or look at that face?" says Denzel Washington, who costarred with Houston in her third film, The Preacher's Wife. "The audience was drawn to her in a way that's hard to explain."
Of course, other African-American women have made their mark on the entertainment industry, but not in quite the same way. Halle Berry won an Oscar for Monster's Ball but hasn't achieved the box-office success Houston had. Some say Beyoncé is Houston's obvious successor, but she has not yet found Houston-level audiences.
"You can't compare Whitney Houston to anyone," says Bethann Hardison, who represented Houston for a time in her modeling career. "Whitney was not exotic-looking in the way that Halle Berry or Beyoncé are. Whitney was just a pretty black girl from Jersey with a little Afro. She was just Whitney. No one is around today that even comes close to having what she had."
Firsts, Among Many
1983: Houston's national debut on The Merv Griffin Show with "Home," from The Wiz.
1987: Her second album is the first by a female artist to debut at No. 1.
1992: Bodyguard soundtrack sales make her the first act to sell more than a million copies in a single week.