African-American Teenager Fatally Shot by Louisiana Police Officer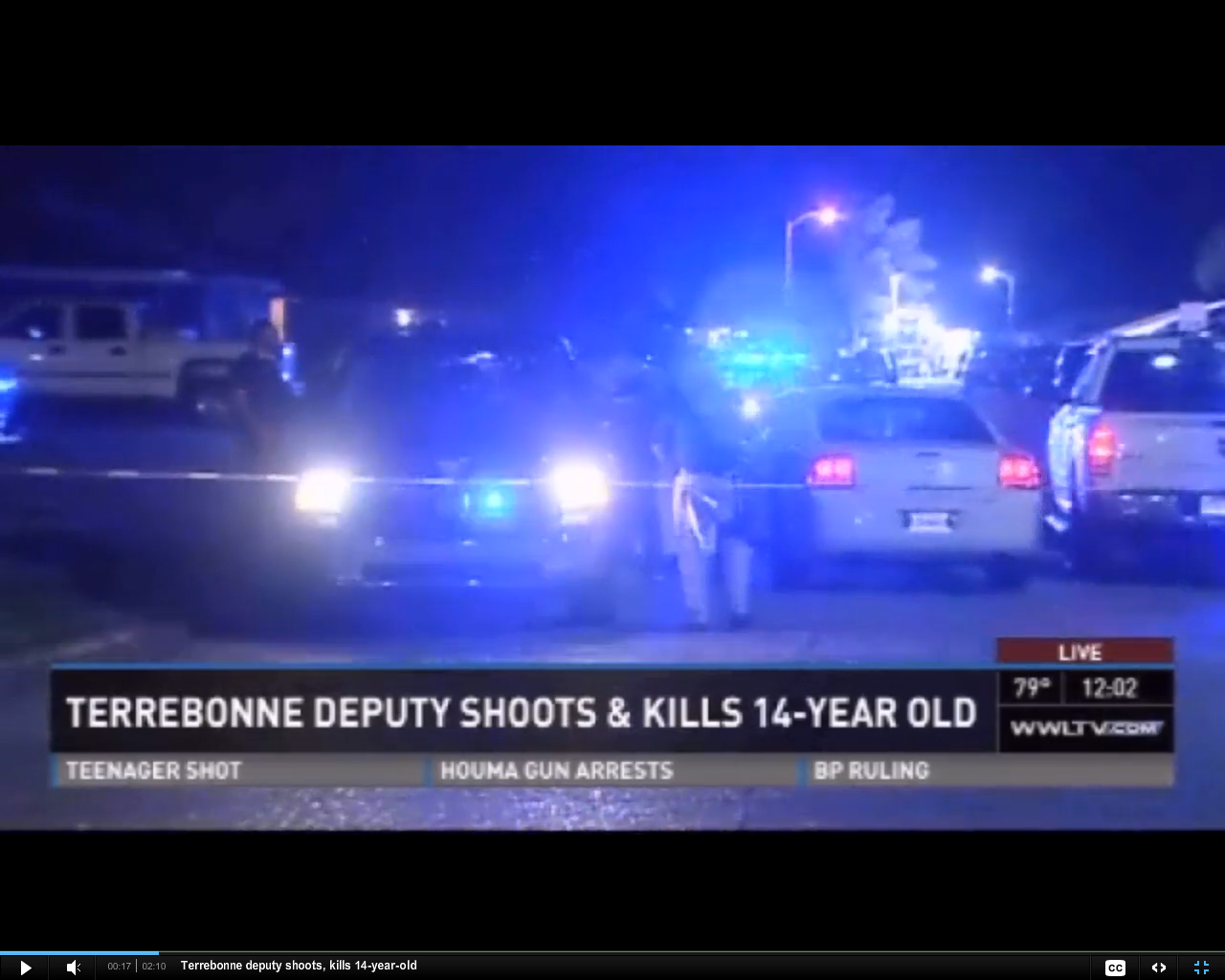 On Tuesday night, an African-American teenager was shot and killed during an altercation with a Louisiana police officer. Two officers were investigating a deserted Houma, Louisiana, house after receiving a 911 emergency call of armed men breaking in and robbing the home. The town lies about 50 miles outside of New Orleans.
The house had been reportedly empty for over a year. The caller told police that at least one of the men breaking and entering into the home was armed, according to the Houma Courier. Two deputies from the Terrebonne Parish Sheriff's Office arrived on the scene and neighbors say they then heard three gunshots from inside the home, but police declined to tell the paper exactly how the events transpired that night.
The victim was identified by family members as Cameron Tillman, a 14-year-old high school freshman. The Terrebonne Parish Sheriff's office said in a statement on Wednesday that Tillman was armed, although it's unclear whether the weapon that lay "in close proximity" to the body was his. Police wouldn't comment on whether or not it belonged to Tillman.
But Andre Tillman, who was also inside the home that night, denies that his brother was armed. He told local station WWL-TV that when someone knocked on the door, Cameron answered because "he thought somebody was just clowning, because somebody is always clowning by the door." Andre said that Cameron then opened the door and the officer shot him on sight. "He didn't have nothing in his hand," Tillman said of his younger brother.
One of Tillman's family friends, Michael Lagarde, corroborates Andre's story. He told the Houma Courier that "there was no way" Tillman and the others were there robbing the home because it was abandoned.
Three others were arrested at the scene—one 18-year-old male and two minors—and another escaped. Charges are currently pending against the three men.
The identity of the deputy who shot Tillman is being withheld, but State Police Troop C spokesman Evan Harrell told the paper that the officer is a seven-year veteran of the patrol division and has had no previous disciplinary issues during his tenure. The officer who shot Tillman was also African-American.