Africa Rising: The Art Scene on the Continent is Thriving
The fibers of contemporary African art interweave with the patterns, textiles, and sands of the past.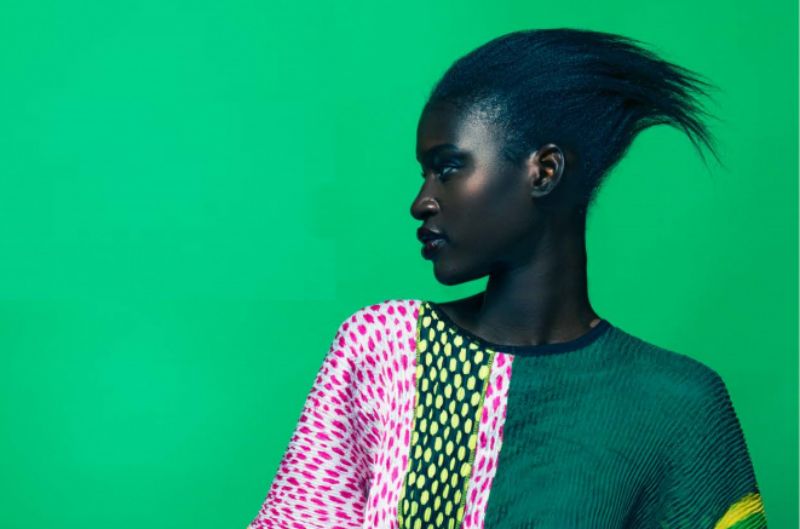 A new generation of women and men are spurring change by starting businesses, organizing innovative projects, and inspiring important conversations. A continent rich in resources, and people are the richest resource of all; it is a youthful and growing population with a contemporary mindset and definitive African roots. Extending far beyond the confines of canvas and the studio, the fibers of contemporary African art interweave with the patterns, textiles, and sands of the past. Together, they voice a complex multi-thread story that is mirrored in the landscapes of the voluptuous continent that they narrate. Viewed as a panoramic whole—from the creative hotspots of South Africa, the thriving music scene in Mali, the vibrant fashion community in Dakar to the myriad of art galleries in Lagos—there is a cohesive and powerful sense of change in the air.
No voice likes to be silenced and the artistic communities of Africa will be heard. Alongside the unabashed need to create, the works go beyond the philosophy of art for art's sake or even art as the fuel of a revolution: it is art for both a reclaimed heritage and self-directed future.
African artisans grapple with the daily challenges that are present in their regions such as building houses in areas that avoid the mighty floods and using materials that suit their respective regions. There is a reality cloaked in the fantastical: artistry that lends itself to a deeper consideration of form and function, as well as to the transcendent nature of African craftsmanship.
There are certainly parts of the African continent that face drastic challenges. And not all of that can be changed through surging artistic energies or a new creative generation. But the conversations are being constructed and the symbols are being seen. Craft can be a catalyst for social and economic developments. Equally exhausted and motivated, from working under the burden of misnomers and archaic stereotypes, the creative communities of Africa are ready to overcome this traditional racism and ignorance. They have the strength to start nearly anew; they do not need rescue or a colonizing presence. They are their own salvation and this is in every nuance of their craft.
Africa is on the rise.
Yinka Ilori, London, United Kingdom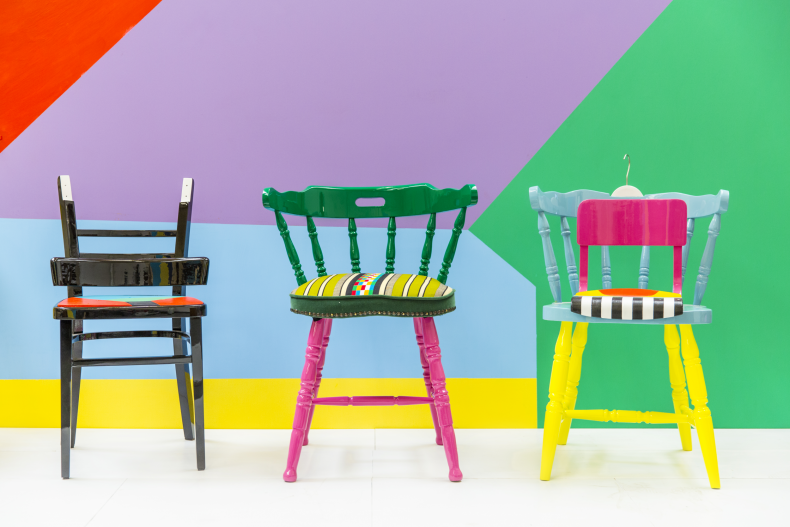 From his East London studio, Yinka Ilori refashions discarded furniture and found objects into artworks full of humor and sincerity in equal measure. He was born in the United Kingdom, attended school in north London, and later studied furniture and product design at the London Metropolitan University.
His Nigerian heritage has played an important role since childhood. Fascinated by the oral traditions his parents invoked and the ornate textiles decorating their home, he now strives to infuse these elements into his furniture design. Likewise, his rejection of the wastefulness he sees as being a prevalent problem in both Western and African cultures has led him to upcycling, a process of repurposing junked materials to make new products.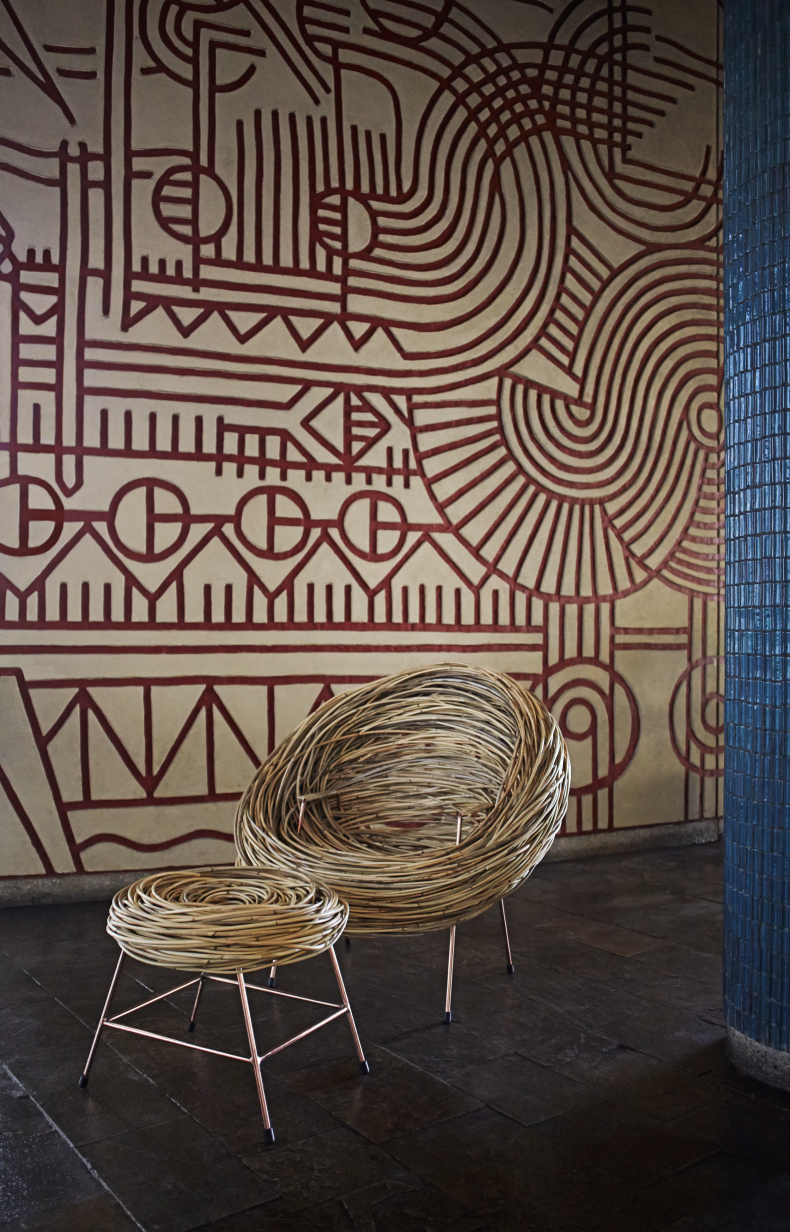 When it comes to design, South Africa is overflowing with talent. However, with very few dedicated exhibition spaces in the country, those talented designers often end up outgrowing South Africa's border, in reality, finding their first audiences in places like the United States and Europe.
Coming from a background in the global distribution of South African design, Trevyn and Julian McGowan were keenly aware of this trend. In 2008, they decided to do something about it; Southern Guild was their answer. As the only space in South Africa representing limited-edition homegrown designs, the gallery has allowed artists to gain visibility in their own country and has provided a platform for collaboration that might not have otherwise occurred.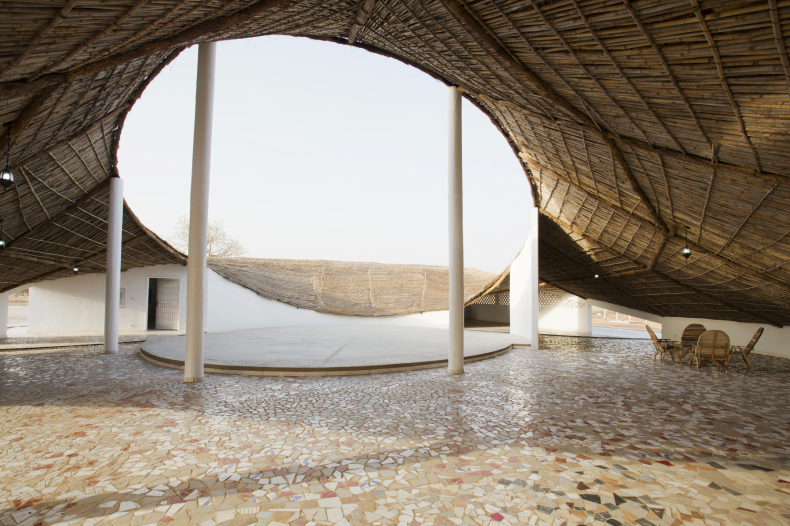 THREAD is a place that endeavors to introduce new cultural elements into Sinthian while also fostering the vibrant culture of the local people. Though it primarily functions as an artist residency and cultural center, the venue provides the local community with a dedicated hub, where they can assemble to enjoy each other's company and share experiences.
Already a quickly developing area- American Friends of Le Korsa has already funded the construction of a health clinic, kindergarten, and farming school- THREAD offers an exciting cultural program, which it hopes will draw in the Sinthian and neighboring communities. To meet this end, programs involving art, music, and performance are offered on a regular basis.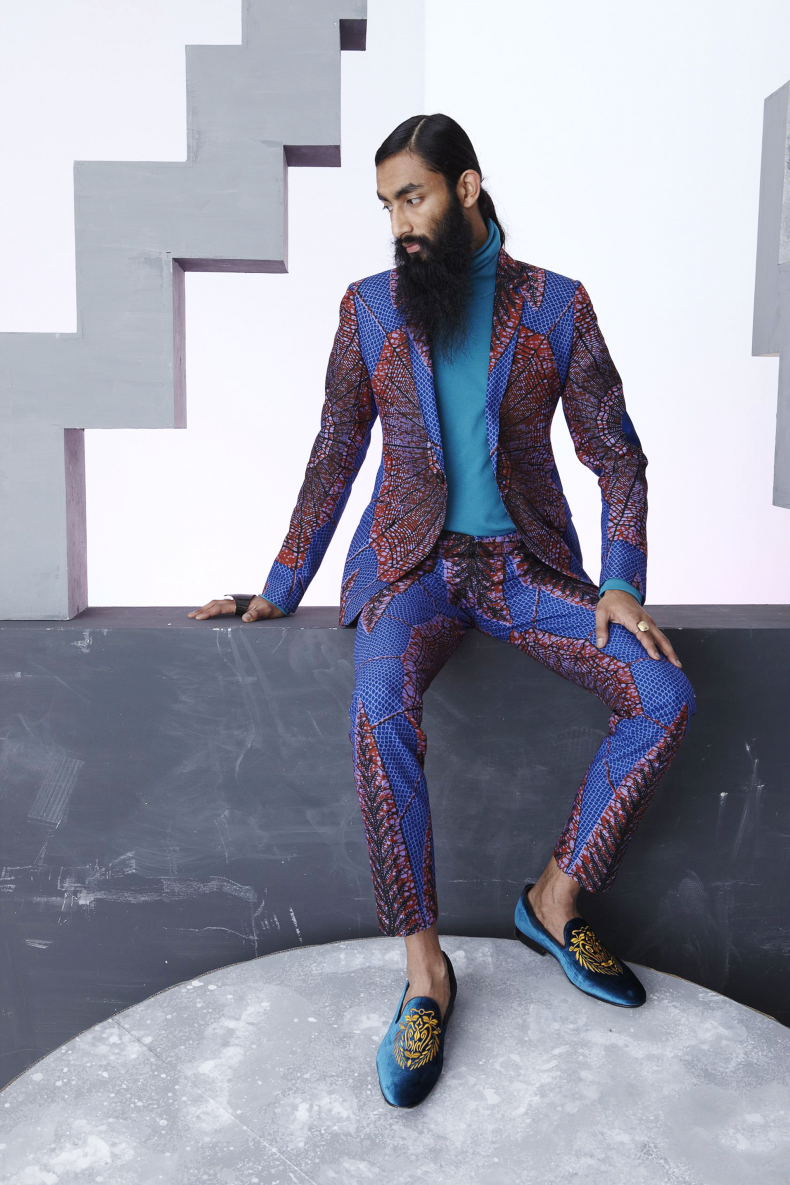 Richly patterned batik textiles are an unavoidable sight in Ivory Coast. Deeply inscribed into the childhood memories of Dent de Man's founder Alexis Temomanin, the intricate designs evoke a joyful and utopic optimism at odds with the lived reality of his youth. Taking inspiration from this tension, Temomanin reengineers classic graments into modern cuts, using vintage fabrics to charge each piece with a fiery spirit.
This article is exerpted from Africa Rising: Fashion, Design and Lifestyle from Africa. Insightful essays from experts and artisans contextualize each portrait and provide insight into talented pioneers, outstanding projects, and the way craft can be a catalyst for social and economic developments. The volume is co-edited by Design Indaba: a multifaceted design platform that garners worldwide critical acclaim for their annual design conference held in Cape Town. Africa Rising celebrates the way art strengthens and unifies cultures and, most importantly, invokes the multi-faceted richness of Africa.