African Asylum Seekers Accuse ICE of Torture and Forced Document Signing
Cameroonian asylum seekers in the custody of U.S. Immigration and Customs Enforcement (ICE) have accused the agency's officers and private prison guards of using torture, violence and threats to force them to sign documents facilitating their deportation. If true, the actions violate state, federal and international laws.
The refugees, as mentioned in a November 5 report from the Southern Poverty Law Center (SLPC) and Freedom for Immigrants, claim that ICE officers and private prison guards at detainment facilities in Louisiana and Mississippi physically forced their fingerprints as signatures upon documents that they didn't understand. They further allege that guards and officers used threats of prolonged detainment or abuse and housed them alongside federal prisoners.
"All of the complainants are seeking asylum in the U.S. and face life-threatening consequences if deported to Cameroon," the SLPC and Freedom for Immigrants wrote of the accusers in their report.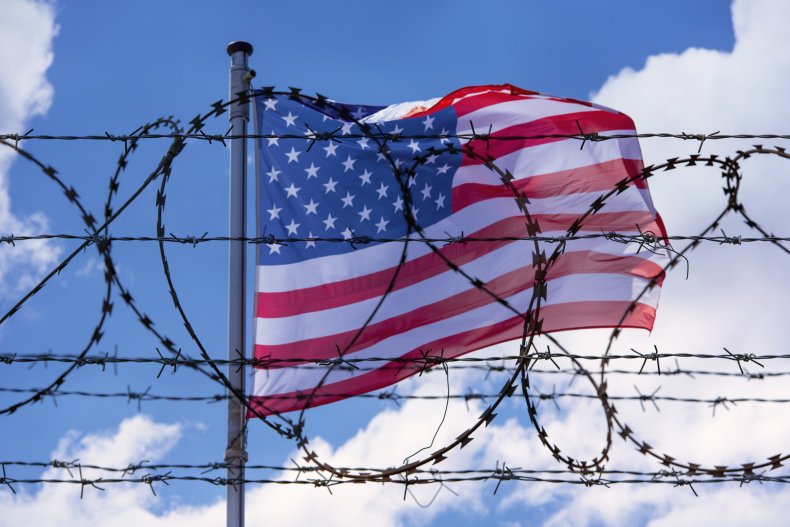 In the report, five of the accusers are identified only by their initials. The organizations pledged to reveal their full names to any oversight bodies and congressional representatives willing to facilitate an investigation into their claims.
One non-English-speaking refugee identified as GN said that ICE officials and private guards demanded that he sign an English document that he didn't understand. He claims that, after allegedly refusing to provide a translator or his attorney, an ICE supervisor seized him by the throat.
GN alleges that, as he hid under the table, the people present dragged him out, removed his pants and underwear, leaving his genitals exposed, and bent his left arm in a painful position while forcing his right thumbprint onto the documents in the presence of the 10 people present.
"They don't treat us like immigrants. They treat us like prisoners," GN said in the report. "The way they treat us is not right. They force us to take our signatures."
"My country Cameroon is in a civil war," GN continued. "I don't know why they force us to go back to a country that is not stable right now. People die every day. I am pleading that these things that are happening in Louisiana, and where I am in Jackson Parish, that they do something about it."
One 49-year-old detainee identified as EN said that they feared for their life after watching GN be physically forced to sign a document. "This is what will happen to you if I don't sign," a female guard allegedly told the 49-year-old accuser.
Another detainee, identified as KA, said, "The three (guards) pressed me to the wall as I cried. One held my hand, the other pressed against my chest, and the third held onto my other hand and pressed my fingerprint to the paper. She told me that this was my custody review document for deportation. I couldn't sleep for days because of the pain I was in."
KA also alleged that guards at the facility strip-searched them and made them squat naked within sight of federal prisoners, to search them for weapons. One of her fellow detainees allegedly cried and called the experience sexual assault.
An anonymous accuser who chose not to use their initials, for fear of retaliation, said officers threatened to use pepper spray on them and imprison them for 10 years if they didn't sign.
The SLPC and Freedom for Immigrants argue that the incidents, if true, violate Louisiana state and federal law, the international Convention Against Torture and Other Cruel, Inhuman or Degrading Treatment, which the U.S. has ratified, as well as ICE's own policies within its 2011 Performance Based National Standards.
The organizations are seeking an immediate stay of deportation orders for the individuals identified in the report until an investigation into their claims is complete, that they be provided with any videos or documentation related to the alleged incidents and an explanation from ICE's New Orleans Field Office on their failure to investigate the allegations before now.
The accusers all fled a four-year ongoing conflict in the central African nation of Cameroon, in which over 3,000 people have been killed and half a million displaced, according to the United Nations.
The conflict in Cameroon involves English-speaking separatists who wish to found an independent nation separate from the French-speaking majority. The conflict has included extrajudicial killings, forced disappearances, arbitrary and unlawful detention and torture, according to the international news organization Quartz Africa.
As noted by Quartz Africa, in the month of October, the Trump administration deported at least 57 asylum seekers to Cameroon.
Newsweek contacted ICE for comment, but did not hear back in time for publication.