African Union Accuses Warring South Sudanese Parties of Torture and Forced Cannibalism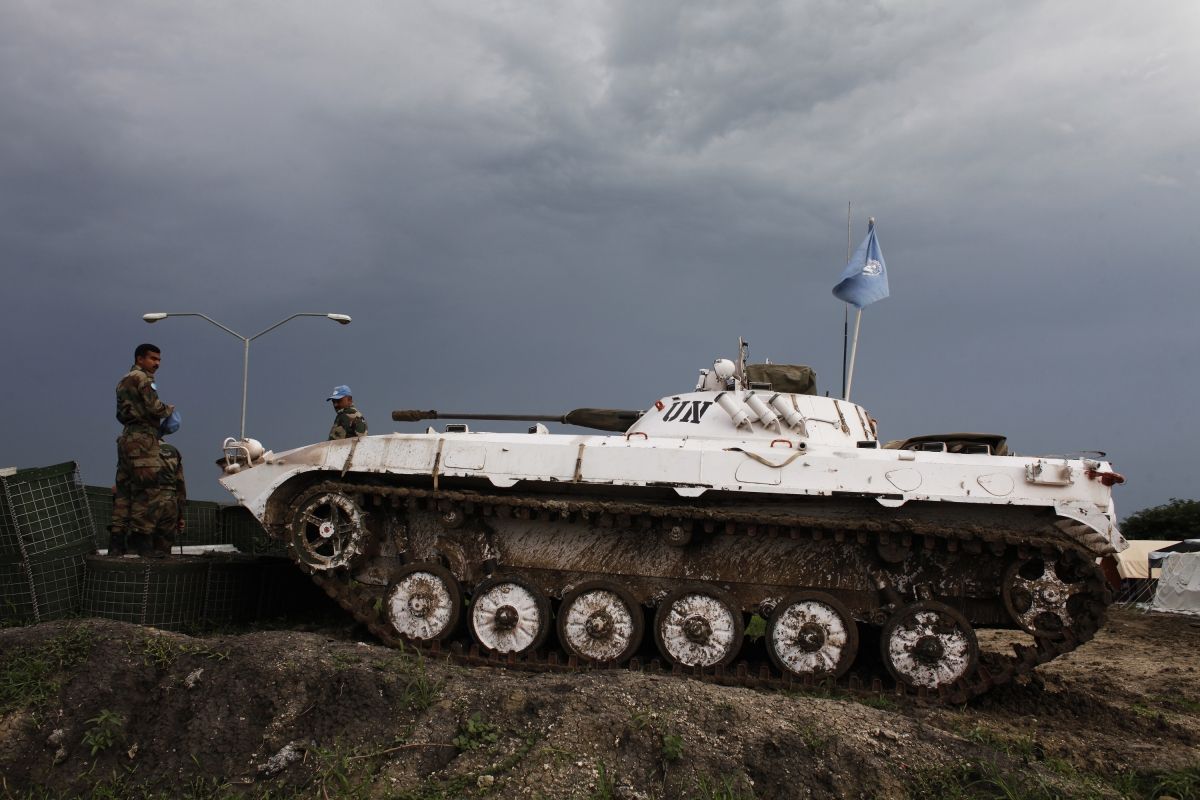 The African Union on Tuesday disclosed shocking human rights violations against civilians—including rape, torture and forced cannibalism—by both government and rebel forces in South Sudan.
The African Union's Commission of Inquiry on South Sudan published the accusations in a report. It claimed to have identified a list of likely perpetrators and called for the establishment of an African-led court to bring those responsible to justice, as well as a reconciliation body to help the country move forward. Despite finding mass graves, the Commission, which is led by former Nigerian President Olusegun Obasanjo, said it uncovered no evidence of genocide.
The war erupted in the world's youngest country in December 2013 following a power struggle by President Salva Kiir and former Vice-President Riek Machar, who belong respectively to the opposing Dinka and Nuer ethnic groups. More than 600,000 refugees have fled South Sudan since fighting broke out, according to the United Nations High Commission for Refugees. There are also some 1.6 million internally displaced persons in the country, which separated from Sudan in July 2011 following a landslide vote in favor of independence. Multiple ceasefires and peace agreements have been signed and failed, with the latest agreed in August.
The Commission investigated alleged human rights violations in a number of cities across South Sudan where fighting has been intense, including the capital, Juba. Investigators conducted forensic examinations of the sites along with interviews with witnesses and survivors.
"Based on its inquiry, the Commission finds that there are reasonable grounds to believe that acts of murder, rape and sexual violence, torture and other inhumane acts of comparable gravity, outrages upon personal dignity, targeting of civilian objects and protected property, as well as other abuses, have been committed by both sides to the conflict," the report said.
Interviewees in Juba told investigators that they had witnessed members of one ethnic community being forced "to drink the blood or eat burnt human flesh" of others who had been killed, though the Commission did not specify which side was responsible. The Commission reported that, between February 18-27 2014, women were held and raped at a Catholic church in Malakal, a city in northeastern South Sudan near the border with Sudan. Again, the Commission did not specify which side was responsible for these particular crimes, adding that most of these atrocities were committed against civilians and non-combatants.
Other reports have also detailed atrocities in the country. In June, the U.N. accused the South Sudanese army of raping and burning girls alive in their own homes. At the time, the military spokesman for the South Sudanese army told Al Jazeera that the accusations made in the report required further verification.