Last year the number of African governments overthrown in coups matched the yearly average seen between 1956-2001: four a year—or 80 successful and 108 failed coup attempts. That 2022 has been ushered in with a fresh coup—this time in Burkina Faso—is therefore a source of dismay for all Africans.
The military in Burkina Faso had long been complaining of what it perceived as its government's inadequate response to the rampant growth of ISIS and Al-Qaeda-linked terrorist attacks, which have seen thousands killed and 1.5 million displaced since 2015 alone. It seems many civilians felt the same way, with the coup heralded by anti-government protests across the country.
This is by no means an attempt to excuse an undemocratic coup, rightly condemned by the West-African bloc Economic Community of West African States (ECOWAS). But it does demonstrate the destabilizing impact that Africa's growing Islamist terrorism problem can have in countries with weak state institutions, especially if not treated as the serious, global threat it is.
And make no mistake, this is a very real and rapidly expanding problem that threatens to extend well beyond the borders of Africa. As a prominent U.S. general recently noted, Islamist terrorism is surging near unabated across Africa, and exacerbated further by the debilitating economic impact of the pandemic. From a shell of its former self, Boko Haram has revived around Lake Chad. In northern Mozambique, Islamist militants' attacks have sharply increased. And across the Sahel and east Africa, attacks from Al-Qaeda and ISIS affiliated groups persist, whether Al-Shabaab in Kenya and Somalia or the Allied Democratic Forces (ADF) in Uganda and the Democratic Republic of the Congo (DRC).
The ADF is an ISIS-affiliated group we are intimately familiar with in Uganda. It was them who—through ISIS—claimed the recent bombings that rocked the very heart of our capital, Kampala. Ugandan military and intelligence efforts have purged the ADF from our own country, but they remain an active and persistent threat in our neighbor and ally the DRC, where we are currently engaged in a joint military operation to root them out.
However, our efforts are impeded by an inexplicable but persistent trope in the international media—that of downplaying or questioning such groups' affiliation to the very international terror organizations they claim to be affiliated with. In some cases, African governments are accused of exploiting Western fears of Islamist terrorism to advance their own supposedly nefarious interests.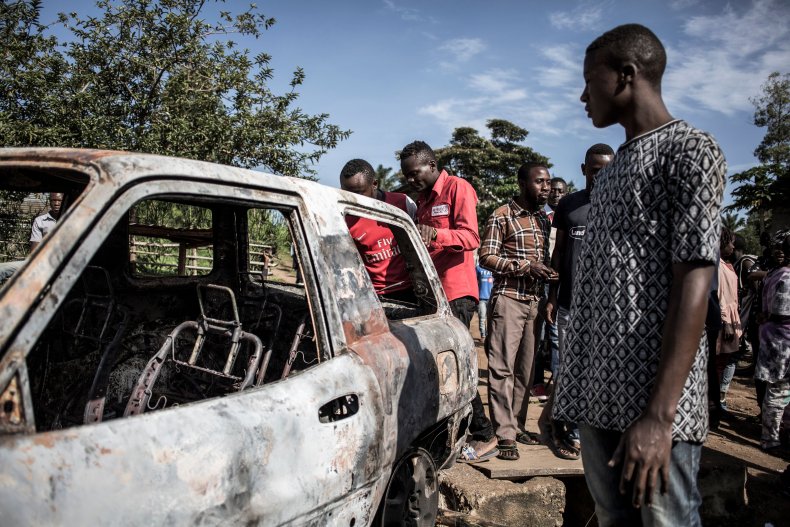 This is nonsense and it is dangerous. What were once small and localized groups are now connected to global networks of terror. Downplaying or otherwise misrepresenting this threat risks hampering both local efforts to contain it and international efforts to assist.
Moreover, it smacks of victim-blaming. Take the ADF. It was not Uganda which labeled them an ISIS affiliate; it was ISIS, proudly taking credit for the string of deadly ADF bombings across Kampala. Since ADF leader Seka Musa Baluku pledged allegiance to ISIS in 2019, the group has adopted ISIS' methods, including a spate of beheading videos. Its violence—primarily in the Congo but spreading elsewhere—has continued to escalate. The group committed 22 massacres—defined by murdering more than 10 people—in the first six months of 2021 alone.
There is a phrase in the English language that has always amused me, believed to be popularized by Richard Cunningham Patterson Jr., the U.S. ambassador to Guatemala in 1950 during the Cold War. At the time, he used the following phrase to accuse the government of Guatemala's Jacobo Arbenz Guzmán of being a Communist. I paraphrase: "If it walks like a duck and swims like a duck and quacks like a duck, I call that bird a duck."
These terrorist groups threaten not just African lives—as if that were not enough—but global supply chains that pass through Africa, a major exporter of not just agricultural produce but the critical minerals needed to power the technologies of tomorrow. Africa, not the Middle East, is the breeding ground of Islamist terrorism today. We know this to be true because the groups in question tell us so—repeatedly. We should listen to them.
General Jeje Odongo is a senior Ugandan military official and the Ugandan minister of foreign affairs.
The views expressed in this article are the writer's own.