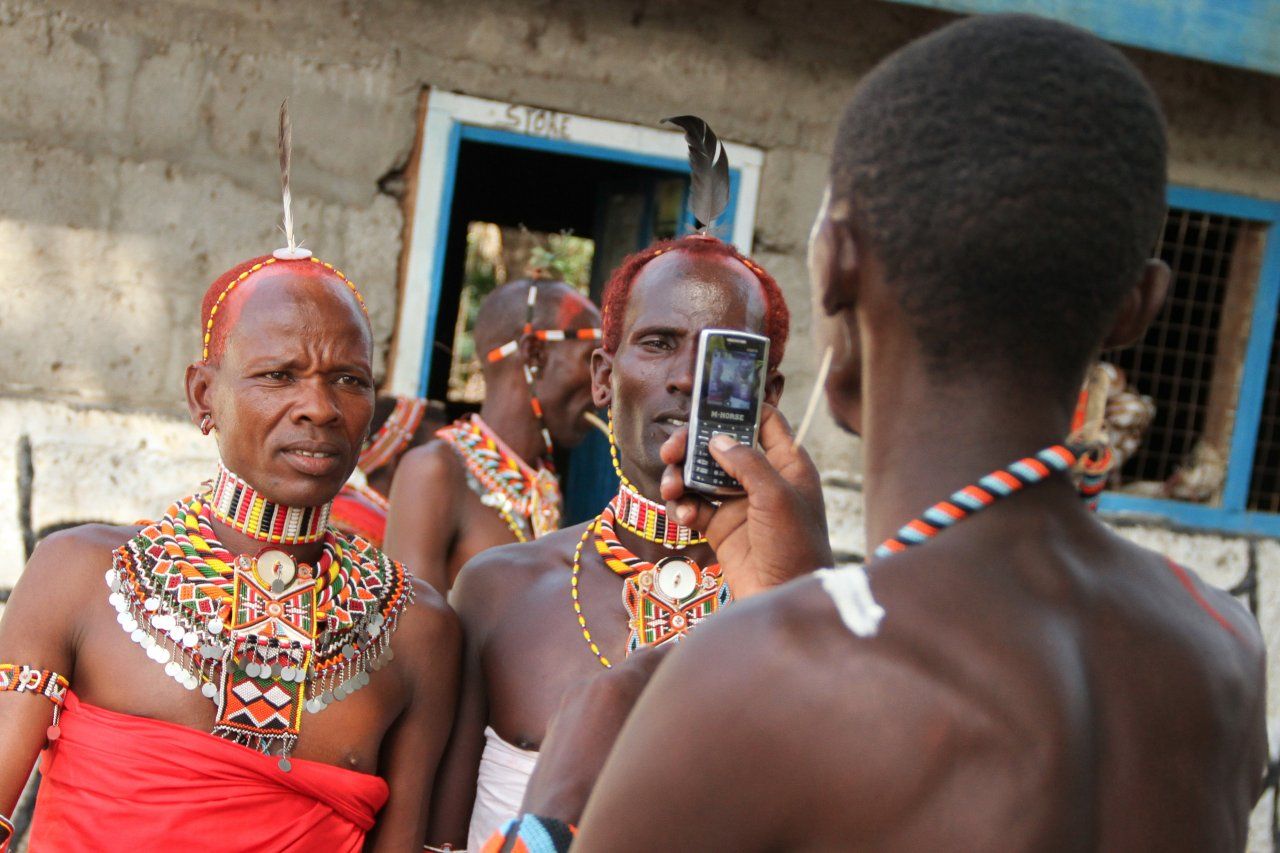 During a 2011 mobile-finances presentation at a major American bank, I noticed one of the bankers, an African immigrant, chuckling. U.S. tech vendors described "cutting-edge" mobile applications "due out in a year or two" that would allow Americans to use phones for basic banking. "Cutting edge? Man, we've had that stuff in Africa for years now," the African banker said to me.
He was right. The Kenyan company Safaricom launched a service called M-PESA in 2007 that makes mobile phones all-in-one credit cards and bank branches. Today, Africa continues to develop mobile innovations that far outpace those of the United States, and these advances are building the continent's new narrative: the world's fastest-growing economies, a new consumer class, rising global influence, and rapid modernization. Africa's mobile-phone technology is inspiring a generation of young entrepreneurs and leading some to wonder whether the next Bill Gates or Steve Jobs may be in Silicon savannah.
Ironically, Safaricom's groundbreaking applications, those that put Africa on the new economy map, arose addressing Africa's greatest drawbacks, like lack of infrastructure and health care. Safaricom CEO Bob Collymore says necessity is the most important factor driving Africa's mobile advances: "Innovation is not necessarily driven by technology, it's driven by need."
Safaricom, which is now owned 40 percent by the U.K.'s Vodaphone, identified that while many Kenyans don't have access to a computer, credit card, or doctor, many do have mobile phones. The company created applications to use those phones as platforms for a multitude of Africa's needs, such as getting money to distant family members. "To get money up country, people had to give it to a bus driver and ask him to deliver it," says Collymore. "We adapted M-PESA to address the need to move money securely." M-PESA now has a partnership with Western Union and allows people to receive paychecks, pay tuition, or buy a cup of coffee, as well as to borrow, save, and earn interest—all through their phones.
With more people using phones for vital services, the question became how the 80 percent of Kenyan households without power could charge them (and also light their homes). Safaricom introduced M-KOPA, a program that offers simple solar lighting equipment and a pay-as-you-go SIM card. Customers have one year to pay for the package, and after that they have free solar electricity.
Collymore believes mobile phones are becoming a positive force in Kenyan society. "M-PESA is empowering women," he says, by giving many control of their finances for the first time. Safaricom is also rolling out mobile programs to monitor the health of pregnant women, reduce infant mortality, and improve maternal health. In agriculture, he points to an application called iCow, which lets farmers know when their cow needs vaccination and when it is lactating.
Kenya's mobile-phone ingenuity is starting to attract American investment. Kenya's *iHub project, which connects young tech entrepreneurs to mentors, partners, and investors, received seed money from Google and is being replicated in places like Nigeria and Ghana. Ushahidi, a Kenyan crowd-mapping app, was used by The Washington Post to track snow cleanup during a blizzard and by The Huffington Post to monitor the 2012 U.S. elections.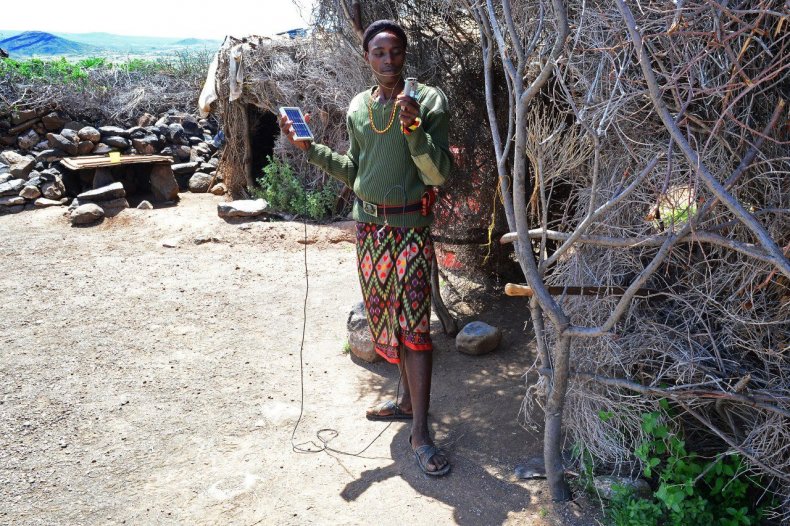 Safaricom's CEO sees Kenya's mobile-phone applications, initially adapted to address Africa's infrastructure challenges, as a platform that will help Africans become players in global technology industry and prove that Africa's economic potential is about more than just producing commodities. "Geographic boundaries don't really exist in this tech world anymore. We have quite a lot of application developers, people who want to create the next Google or become the next Steve Jobs. Why is it they think they can do that here in Kenya?" asks Collymore. "Because of apps like M-PESA, now recognized the world over, Kenyans are remarkably proud. They now see themselves as being very tech savvy. That in itself breeds a sense that we can do that."