'Afromaidan': Gleeful Russians Compare Ferguson Unrest to Ukraine Crisis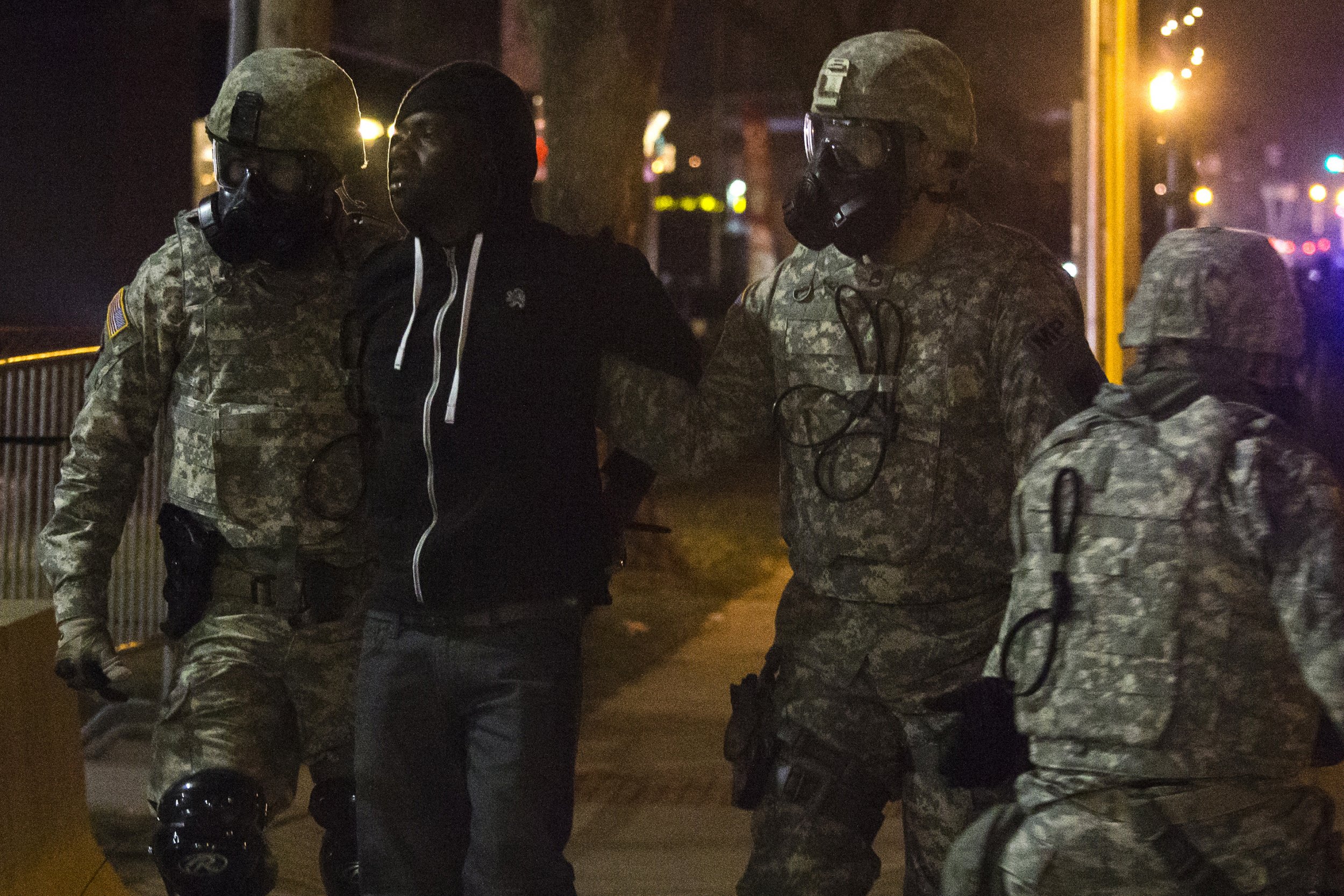 Russians following coverage of the Ferguson riots have been comparing the unrest gripping the U.S. over the killing of Mike Brown to the uprising that sent Ukraine into a civil war.
According to hashtag tracker Keyhole, the mocking and often racially tinged posts comparing the riots in the St. Louis suburb of Ferguson to the crisis in Ukraine have reached some 2 million users since Monday alone.
Users across Russia have dubbed the protests in the U.S. the 'Afromaidan', as opposed to Kiev's 'Euromaidan' protests which ousted pro-Russian president Yanukovich last year.
Moscow's alleged support for Yanukovich and pro-Russian rebels in Ukraine has caused a rift between Russia and the West, as the Kremlin denies interfering in Ukraine's politics, initiating what has widely been referred to as an 'information war' between the West and Russia.
While Ukrainian President Petro Poroshenko has repeatedly asked for military assistance in dealing with pro-Russian fighters, one Russian Twitter user posted a mock photo of a protester in Ferguson with a sign that urges Russian President Vladimir Putin to "bring in the troops".
The post also parodies the name Putin has used to refer to Russian separatist held parts of Ukraine - 'Novorossiya' (New Russia), by calling Ferguson 'Chernorossiya' (Black Russia).
A different user asks why U.S. President Barack Obama is calling for calm among citizens of Ferguson when "he didn't say the same to the citizens of Kiev a year ago".
Another user mocks the election of the pro-Western, former boxer Vitali Klitschko as mayor of Kiev in the aftermath of the Maidan revolution, by posting a photo of Klitcshko in blakface with the caption "Black Russia needs a new mayor".
Another Russian user took a swipe at the West's rhetoric surrounding Kiev's anti-Russian revolution, posting a photo of a police car being attacked in Ferguson with the caption "a democratic toppling of a police car".
Last month video footage emerged online of Russian action film star Mikhail Porechenkov allegedly shooting a mounted rifle at Ukrainian government forces, with a press helmet on during a controversial humanitarian visit to the rebel camps.
Even Russian presenter and media personality Anton Korobkov-Zemlyansky joined in on the Afromaidan giving the incident a nod when he tweeted a photo of American film star Arnold Schwarzenegger with a machine gun, captioned: "Schwarzenegger arrived to shoot his machine gun wearing a jacket with 'Press' written on it."
Meanwhile a Twitter account specially dedicated to the Afromaidan phenomenon tweeted a picture of Russian military officer Igor 'Strelkov' Ghirkin who admitted to instigating violence in Ukraine last week captioned "Ferguson is waiting".
Another user compared the riots in Ferguson to the elections held by the unrecognized, pro-Russian, separatist republics of Donetsk and Luhansk, collectively called 'Novorossiya'. The tweet contains a mock up of the flag of 'Chernorossiya' and reads "Give Ferguson a referendum".
The Ferguson riots also gave one user cause to take a swipe at mounting independent reports of human rights violations caused by Russian-backed militias in Ukraine. Russia denies official links to such groups "Human Rights Watch have announced the arrival of individuals with heavy Russian accents in Ferguson, covered in shoe polish," the tweet reads.
As the U.S. government announced the National Guard will be called in to contain violence in the Ferguson riots, a Russian Twitter user thought it comparable to the Russian-backed militias in Kiev last year, tweeting a photo of U.S. armed servicemen and asking to compare them to the "unarmed Berkut in Kiev".
Even the account of the Maidan revolution felt compelled to address the #Afromaidan trend, asking users to "never compare Ferguson and Maidan. At Maidan nobody was looting shops."