World's Oldest Message in a Bottle Found After 108 Years at Sea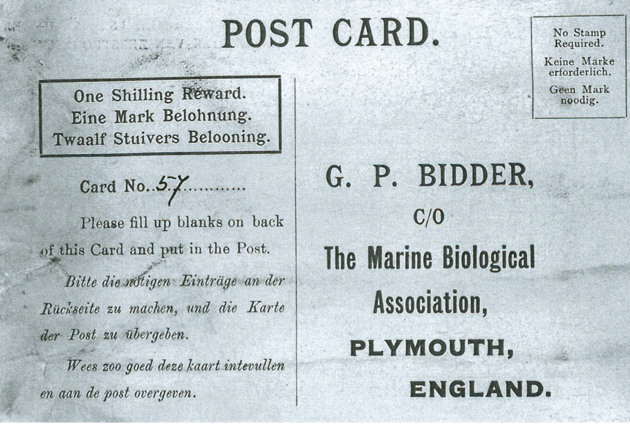 The world's oldest message in a bottle has been found after 108 years. It was one of about a thousand bottles thrown into the North Sea in 1906 as part of a research project carried out by a marine biologist, George Parker Bidder, president of the U.K.'s Marine Biological Association for six years from 1939 until 1945.
Retired German postal worker Marianne Winkler discovered the long-lost item during a holiday to the German island of Amrum on the North Sea coast in April 2015.
"It's always a joy when someone finds a message in a bottle," Winkler told local website Amrum News. "Where does it come from, who wrote it and how long has it been traveling on the winds, waves and currents?"
The message instructed the finder to send the bottle back to the U.K.'s Marine Biological Association in exchange for a shilling (5p), so Winkler did.
"I think having this postcard in your hand that has been floating around the sea for such a long time is amazing. It is a really nice link with the past, to a time when the Marine Biological Association was establishing itself and marine biology was increasing in importance," Guy Baker, from the Marine Biological Association, tells Newsweek.
"It was really one of the first citizen science projects. George Parker Bidder used the incentive of a reward of one shilling to get people to send the postcard back to the Marine Biological Association. He got about 55 percent of bottles he put into the North Sea back."
According to Guinness World Records the message in a bottle is now the world's oldest, surpassing the one found just west of the Shetland Islands in July 2013 after 99 years and 43 days.