A hand brushed my crotch as the subway left the station.
We were crammed inside the E train, delayed due to ongoing police activity. Dressed in my navy-blue suit and burgundy tie, I was heading from my gay-friendly Chelsea neighborhood to a midtown Manhattan office. More commuters pushed into the car. I got shoved into a metal pole as the doors closed.
Fingers stroked the front of my pants. A bead of sweat trickled down my armpit. I looked into the face of a balding man with a comb-over. He was taller and heavier than me, but his size shouldn't have intimidated. At 33, I was strong and fit.
"Back off!" I yelled. Then I punched him.
But only in my imagination. My voice was trapped at the back of my throat. I couldn't move. My arms and legs felt as though they were weighed down by 400-pound dumbbells. His eyes seemed transfixed behind me as he held the silvery pole with one hand and fondled me with the other.
The train stopped. He stopped. More people packed in. I couldn't breathe. When the cars inched forward, he began tapping my zipper in a perverse Morse code. He was grinning. Perhaps he believed I enjoyed his touch. With my eyes, I pleaded for him to stop but his gaze didn't meet mine. I felt like vomiting.
The train raced past the next platform. Another subway car must have been following this one. I hated myself for my inaction, my weakness. Then the conductor braked. I heard a ding when the doors opened. I shoved past the people between me and safety, never looking back at my assailant. Once on the platform, I was panting and fell to my knees as nearby New Yorkers marched on with their busy days.
I didn't talk about the incident for almost 20 years.
Though this time was different because it happened in public, it wasn't my only sexual harassment or assault. Or the only time I'd remained silent.
In a shared Fire Island beach house, I agreed to room with Simon*, an older man with a snore like an avalanche of boulders. No one else wanted to be his roommate but I was a heavy sleeper. I woke up one night when Simon pulled down my shorts and started fellating me.
And I was silent when a fashion designer named Ryan* was inebriated in a crowded East Village bar and grabbed my ass. Twice. With impunity that night, perhaps because of his celebrity, he did the same to others.
And at 30, when I was date raped by Andre*, an HIV/AIDS prevention social worker who disregarded my clearly defined limits. He didn't use a condom, forcing me to undertake a round of post-exposure prophylaxis (PEP), a treatment designed to prevent possible HIV infection. I struggled not to drop out of graduate school in the aftermath.
And in senior year of college when I auditioned for a play and the director asked me to unbutton my shirt and show him my chest.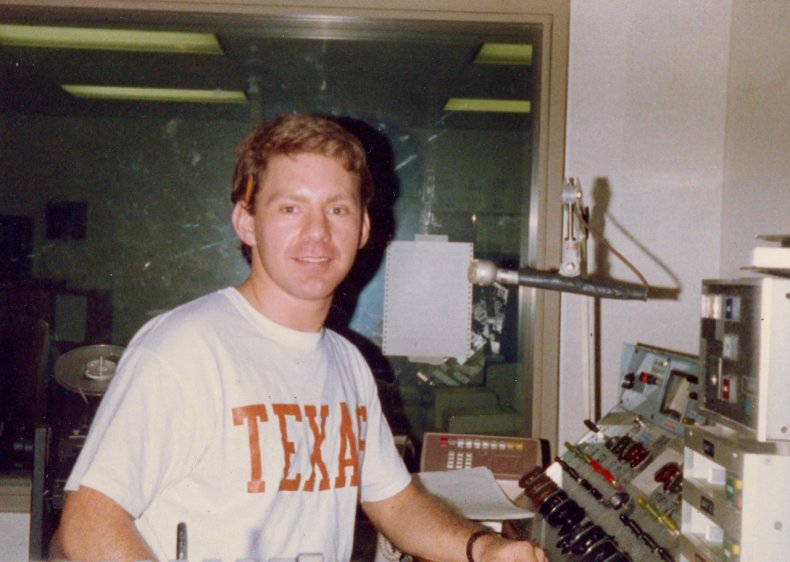 And sophomore year when a blond bodybuilder named Peter* invited me to his apartment. I was 20. Newly out of the closet, I was naïve, having only ever been on a couple of dates. After we kissed a while, he wanted to have sex. I said no. "Shut up or my neighbors will hear," the rapist said, clapping one hand over my mouth while pulling down my jeans.
Even in childhood, it happened.
Like in the third grade when I was walking home from elementary school in my Cub Scout uniform. "Your mom sent me to pick you up. Better get in," a middle-aged man called from his car. "The troop's meeting has moved." I still refused to climb into his vehicle. "You'll be in so much trouble," he said. Why me? I wondered after. I'd been called a f****t at school. I thought I must be broken. Of all the kids, he picked me.
And I didn't tell an adult after my biological father forced me to join him naked in bed. I was six.
Along with my innocence, these sexual violations robbed me of my voice. I felt humiliated because each time I failed to defend myself.
In 2017, when #MeToo started trending on social media, I hesitated to contribute to the conversation. Women have it worse. I didn't want to distract from their struggle.
But then a gay guy I knew wrote about being a rape survivor. Speaking out could help others, he said, so I posted too. I needed to tell my husband before he read it on Facebook. "Take a look at my feed," he responded. He'd also added the trending hashtag. Though we'd been together for eight years, the conversation offered the chance to reveal kept secrets.
In the years since, we sought help, both as individuals and as a couple. Therapy helped me begin living with greater transparency. I've learned we're not alone. According to the (Centers for Disease Control and Prevention) CDC, nearly one in four males experience sexual violence with physical contact during their lifetime. And it happens to all kinds of men: straight, gay, bisexual, cis, trans and non-binary. My sexual orientation was not to blame.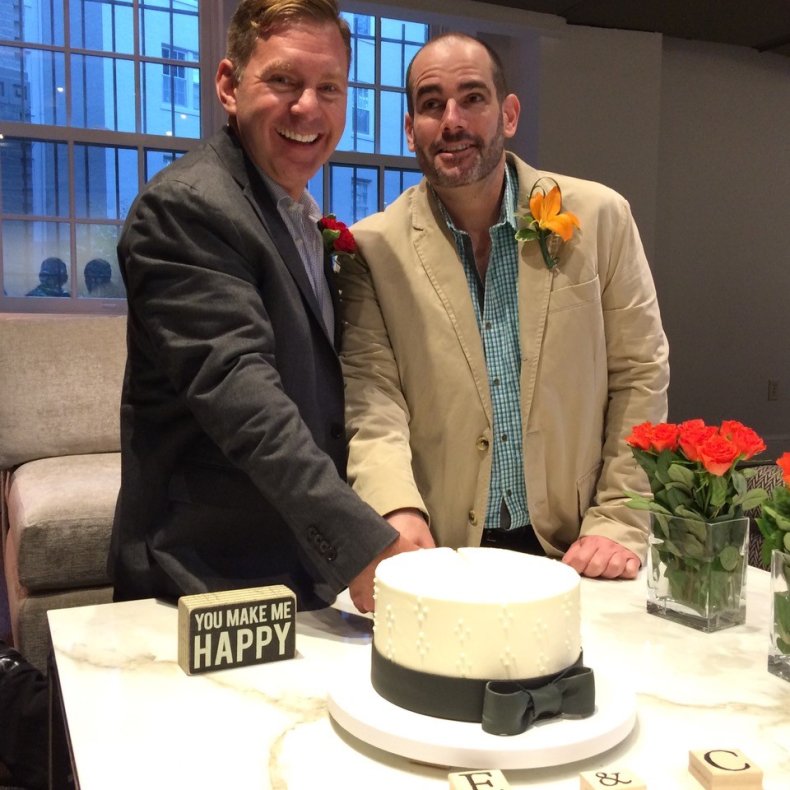 I've strived to forgive myself, especially after discovering that sexual victimization as a child can contribute to a higher chance of revictimization. I now see I wasn't adept at identifying danger cues. Low self-esteem was another contributing factor. In some cases, I could've perhaps made wiser choices, but it's clear the aggressor is responsible for his actions. Not me.
That rush hour morning on the subway, I was already carrying a quarter century of shame. No wonder I didn't defend myself. A natural response to an attack may be "flight" or "fight"— but it can also be "freeze." Trauma can impair the brain, leaving the body unable to function. I wasn't a coward after all. My body was likely coping through tonic immobility, a state of involuntary paralysis, like an animal playing dead.
It's always bothered me why, out of all of the individuals on the subway, that guy chose me. I now understand it's not because I boarded from a part of town where lots of LGBTQ folks lived or because he could tell I'm a gay man. The answer is simpler: The perpetrator tested me. When I didn't react by screaming or fighting, my silence led him to believe he could continue his assault.
April is Sexual Assault Awareness Month. This year, at 54, I'm determined to take back my voice. To all those men who felt they had the right to my body without my consent, I say now what I couldn't then:
STOP.
Court Stroud is a writer and consultant who lives in New York City, where he's working on a book.
All views expressed in this article are the author's own.
*Names have been changed.