Former Shawshank Inmate Frank Freshwaters Caught After 56 Years on the Run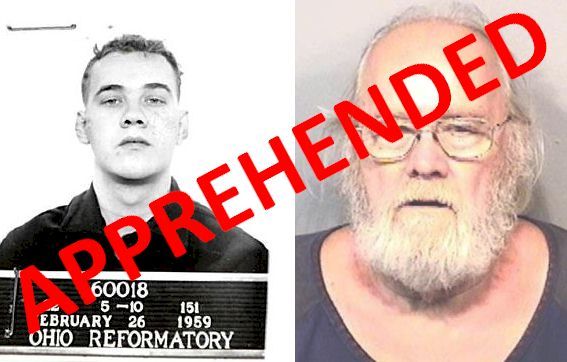 Frank Freshwaters was captured this week at his home in Melbourne, Florida. Freshwaters had been on the run for 56 years, evading his prison sentence for a 1957 car accident that killed a young father. He pled guilty to voluntary manslaughter.
At first, Freshwaters was given probation, but he was later sentenced to 20 years in prison for violating probation. He was sent to the Ohio State Reformatory, made famous by The Shawshank Redemption. "He gained the trust of the guards, and he worked his way out," U.S. Marshal Pete Elliott tells Newsweek. Freshwaters ended up at the Sandusky Honor Farm, and from there he escaped.
In 1975, authorities caught up with Freshwaters in West Virginia. "The governor would not extradite him. The information we received is that they thought he was a good citizen, so they wouldn't do it," Elliott says. "He ran again. He was a smart criminal."
From 1975 until February 2015, the case sat dormant in the Northern District of Ohio. "There was no 'one tip.' I just started a cold case squad, and I assigned a full-time deputy to it, who was a fresh set of eyes on these old cases," Elliott says. The additional resources allowed the district to go after long elusive criminals. "Back in the '60s and '70s, we had a number of escapes out of Ohio. These individuals were never caught."
The cold case team tracked Freshwaters to Florida, where he was living under the alias William Harold Cox. From there, Ohio authorities worked with U.S. Marshals in Florida to arrest him. "He gave it up right away, admitted who he was. He said his time was up," Elliott recalls.
Freshwaters's case was one of the squad's oldest, though they also recently found a man who has been wanted since 1972. "He had killed his 3-year-old daughter. After we closed that case, his other daughter called us and thanked us for bringing closure. She was always in fear that her father would come to her home," Elliott says.
As for the son of the man Freshwaters killed, he tells Newsweek he had "mixed feelings" about the arrest.
"He's kind of an old guy now. But he does have to pay for what he's done, that's how I feel about it," Richard Flint says. "Me, personally, I wouldn't pursue it far. They'll probably put him in an honor farm, something real light. He does deserve to do some time."
Flint was not aware the cold case into Freshwaters's disappearance had been reopened and he hasn't spoken to him since the arrest. "But I'd be absolutely willing to speak to him," Flint adds. "I'm not mad about anything."