Netanyahu: Israel Will Restrain Settlement Building For Trump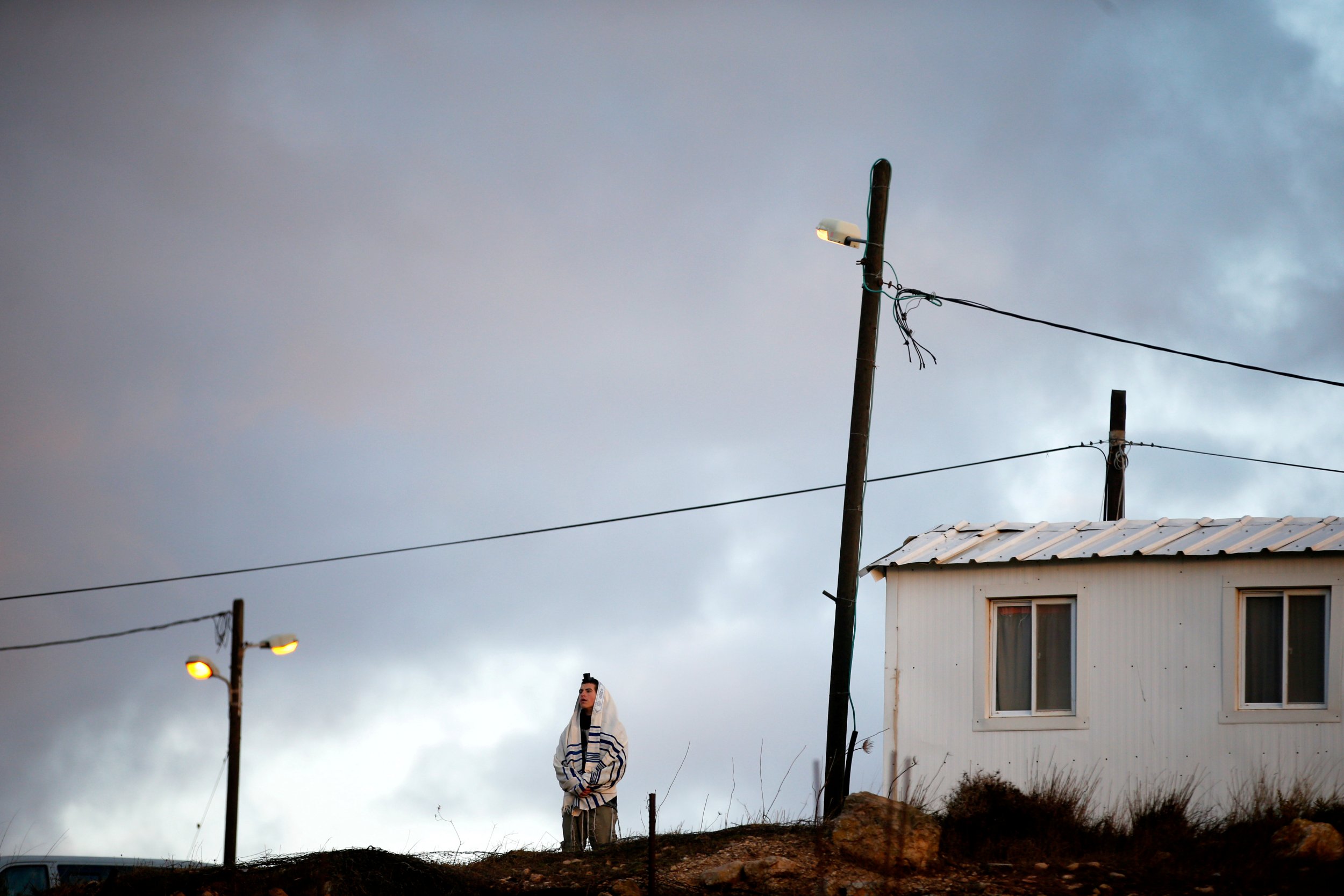 Israeli Prime Minister Benjamin Netanyahu told his security cabinet Thursday that he will unilaterally restrict new settlement construction in the West Bank in a show of goodwill to President Donald Trump, according to a minister.
Netanyahu's decision will limit Israeli construction to already-developed settlements, as opposed to expropriating new West Bank land. If not possible to build in a current settlement, Israeli authorities would build adjacent to those areas. The new policy would not permit the construction of any new illegal outposts.
"There are no understandings with the Americans and this wasn't agreed on with the administration, but rather these are restrictions that Israel is taking upon itself in response to the president's request," the minister, speaking on condition of anonymity to Israeli newspaper Haaretz after the meeting, said. "In any case, the 'payment' to the Americans isn't over."
It comes after Netanyahu announced the creation of Israel's first new settlement for two decades Thursday. The outpost was announced in a bid to appease 40 settler families evicted from the West Bank settlement of Amona in February.
It will be built north of Ramallah on a hilltop Israelis refer to as "Geulat Zion," near the existing West Bank settlement of Shiloh.
Trump has dispatched his Middle East envoy Jason Greenblatt to the region in recent weeks to meet with both Netanyahu and Palestinian President Mahmoud Abbas in a bid to revive the peace process. His visits began negotiations between Trump's team and Netanyahu's government in a bid to reach an understanding on settlement construction.
No agreement has been made but Netanyahu reportedly took the step himself to address Trump's concerns about increased settlement construction, which he last month called "not helpful" to peace efforts.
Read more: Netanyahu announces Israel's first West Bank settlement for two decades
The announcement of the new outpost drew condemnation from Israeli rights groups and U.S. senators. "Netanyahu is held captive by the settlers, and chooses his political survival over the interest of the state of Israel," Israeli settlement watchdog Peace Now said in an email statement Thursday. "By giving in to settler pressure, Netanyahu is leading Israelis and Palestinians to a reality of one state and apartheid."
Democratic Senator Dianne Feinstein launched an attack on Netanyahu specifically, saying that the move "demonstrates once again Netanyahu's not serious about a two-state solution for peace." U.N. Secretary General Antonio Guterres expressed "disappointment and alarm" at the development.
Trump has pledged to solve the decades-long conflict, changing long-held U.S. policy in support of a two-state solution when he said he would support either a two-state or a one-state solution, depending on what both sides wanted.
The Palestinians have earmarked the West Bank and East Jerusalem as territories for any future Palestinian state. Israel has occupied the territories since it captured them in the 1967 Six-Day War and considers them the biblical homeland of the Jews.
The prospect of a new settlement, ahead of its announcement, has angered Palestinians, who said it was an Israeli attempt to disrupt Trump's early efforts at reviving the peace process.
"I think that whoever is taking this action is meaning to sabotage the efforts of President Trump in regards to his peacemaking," Majdi Khaldi, presidential adviser to Mahmoud Abbas, told Newsweek by phone ahead of the announcement Thursday.