After AOC Calls for Boycott of Pro-Trump GOYA, Sales Skyrocket and CEO Names Her 'Employee of the Month'
Rep. Alexandria Ocasio-Cortez (D-N.Y.) was named Goya's "employee of the month" for allegedly driving up business with her criticism, according to the company's CEO.
Goya Foods CEO Robert Unanue made the remarks during an interview on a radio show hosted by conservative Michael Berry on Monday. Ocasio-Cortez supported a Goya boycott while calling out Unanue for his public support of President Donald Trump over the summer. Unanue insisted she had gone "against her own people" by denouncing the company while claiming her statements led to a massive spike in sales.
"It's interesting that AOC was one of the first people to step in line to boycott Goya. To go against her own people, as supposedly a Puerto Rican woman, to go against people of her own Latin culture," Unanue said. "To some extent I can understand AOC. She's young, she's naïve, she doesn't get it. But you've got someone like [Senator Bernie] Sanders, who's older than us ... other than me, who still doesn't get it."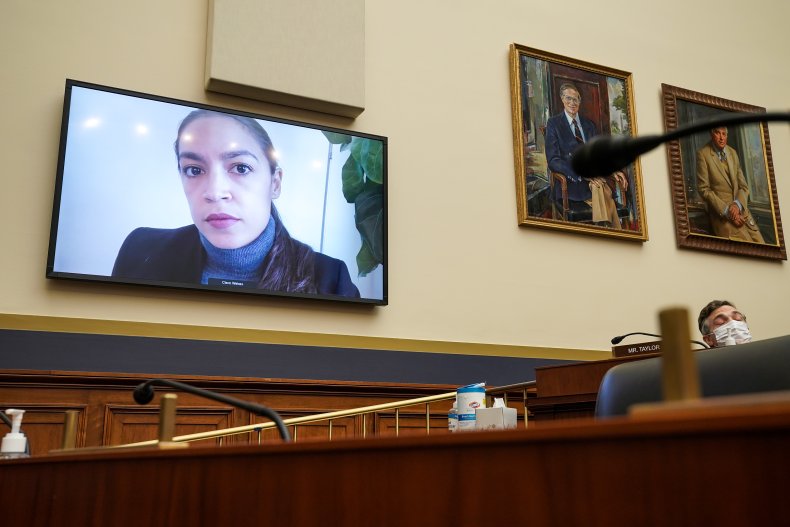 "She was actually our employee of the month ... when she boycotted us, our sales actually increased 1,000 percent," Unanue added. "We never were able to hand it to her, but she got employee of the month for bringing attention to GOYA and our adobo. Actually, our sales of adobo did very well after she said, 'make your own adobo' ... she's our hero, she helped boost sales tremendously."
Unanue's controversial praise for Trump happened during a White House event in July, where the CEO insisted that the U.S. was "truly blessed" to have "an incredible builder" as president. The comments quickly inspired online backlash and calls to boycott the business, which describes itself as the largest Hispanic-owned food company in the country.
"Oh look, it's the sound of me Googling 'how to make your own Adobo," Ocasio Cortez said while tweeting a video of Unanue's remarks on July 9.
"Get yourself friends like these: this tweet wasn't up for TWO MINUTES when my friend hit me up with the recipe," she added, while sharing a recipe for the popular seasoning mix.
In addition to Ocasio-Cortez, the boycott gained support after being boosted on social media by prominent figures including Lin-Manuel Miranda, former Housing and Urban Development Secretary Julián Castro and celebrity chef José Andrés.
"Their CEO, Bob Unanue, is praising a president who villainizes and maliciously attacks Latinos for political gain," Castro tweeted. "Americans should think twice before buying their products. #Goyaway"
Unanue refused to apologize for his comments and claimed that the criticism was a "suppression of speech," while conservatives launched campaigns to support the company in reaction to the boycott call. A GoFundMe campaign aiming to "stop cancel culture" by purchasing Goya products and donating them to food banks raised over $330,000.
Newsweek reached out to the office of Ocasio-Cortez for comment.